All updates for
April 2022
Tiny Mitsuki seems to be in trouble! Her wrists are cuffed behind her back, attached to a chain. A strapless ballgag is in her mouth, and it is locked to her nipple clamps! Mitsuki has very sensitive nipples, so the last things she wants to do is drop the ball. It will hurt a lot with the added weight of the bolt and the padlock! But it is getting harder and harder as her own drool makes the ball very slippery. Her jaw aches from the two inch ball. She will have to choose. Drop it and let it yank on her nipples or hold on… quite a predicament!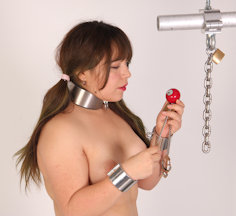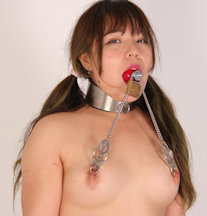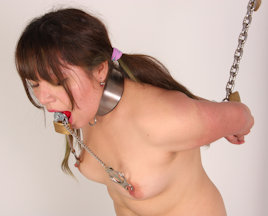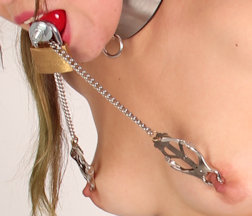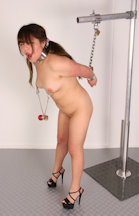 New girl Lili is very flexible! I decided she was a good victim for the folded challenged I once did with Ariel Anderssen. This is very hard! Lili gets cuffed in a RigidFiddle model '8' with her arms underneath her knees. Not everyone can do that position! Her legs get locked in a RigidSpreader, and she is completely stuck, folded over in RigidCuffs. This predicament is a punishment in itself: after a while this gets really hard on your body. The only way out for Lili is to attempt to free herself with the key. Amazing attempt!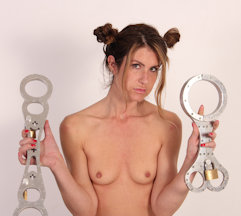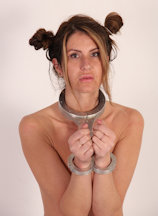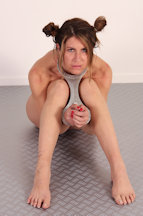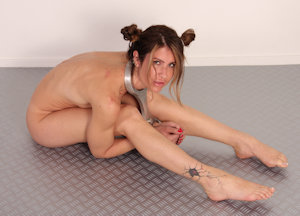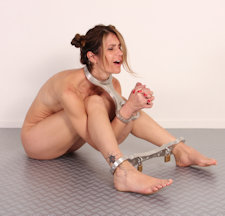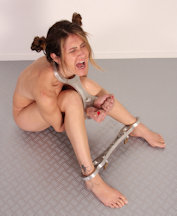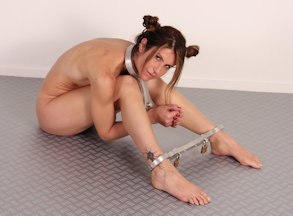 To hold Alexis Luna in place, I needed to build a REALLY sturdy frame! Wow, she is strong! This super fit girl is made for heavy steel bondage! I locked her to a 'chair' frame, with her legs spread open wide. Her collar was attached to the pole behind her and her wrists were secured to the crossbar. Alexis was not going anywhere, even with her impressive muscles she wasn't able to move the frame at all. A magic wand was added and she was in trouble now! She loves a good workout, so I gave her one! Alexis didn't even have to do anything! She was dripping and exhausted after this shoot! Don't miss this update, she's awesome!!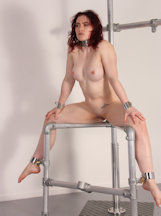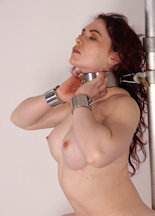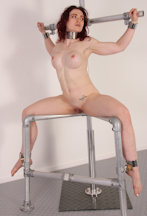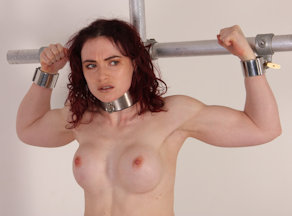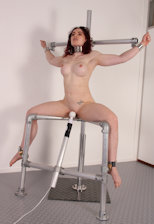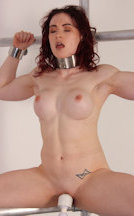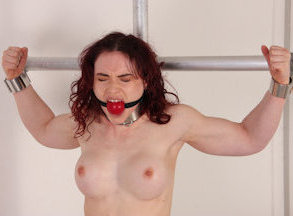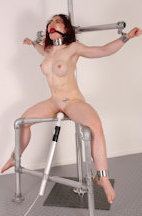 The Lips and Tongue Press is the most effective gag in the world! Talking is absolutely impossible. The lips are clamped and the tongue is pulled out and clamped too. That's a lot of clamping on your face, as Nora found out. She is well trained and experienced in bdsm, but she had never seen this device before. Locked in her chastity belt and collar, Nora tried to put it on herself, which was very hard. I helped her, and before she knew it, she was unable to speak. I locked her in heavy Clejuso handcuffs behind her back and added some nipple clamps (she hates clover clamps). Check out the perfect picture set and video clip of Nora's ordeal!