All updates featuring
Metal Corset
Please welcome this new model to MetalBondage.com: she is called Curvy Ra and she looks amazing in a custom metal corset and steel posture collar!! She is 'not great' with nipple clamps, she told us. No worries, we have the perfect machine for that: the Nipple Clamps Training Machine! Obviously, Curvy Ra wasn't going to like this procedure, so we had to restrain her to a cross and ballgag her. Once she got going, it went pretty well. Sure, it hurts a lot, but she really needs the training!!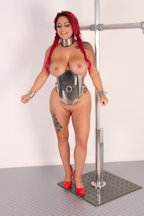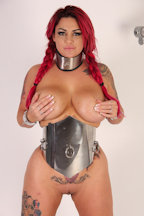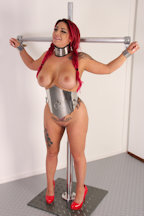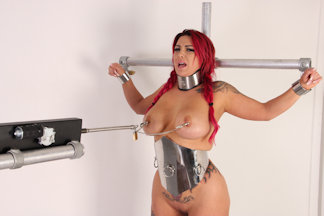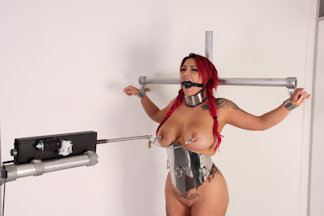 Wow, we managed to get Jezebelle on MetalBondage.com! This girl is spectacular! The hair, the boobs, she looks like a warrior! We had to lock her into our custom Metal Corset of course! With the heavy wrist cuffs attached to her corset, Jezebelle looked so amazing we needed a way to keep her around for a while just to look at her. So we built a steel frame to put her on display. With a steel pipe between her legs, Jezebelle had to stand on her toes and she was completely stretched out. A very hard position, but it's basically her own fault for being so spectacular. She was on the frame for quite a while, Jezebelle is a tough girl!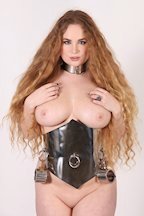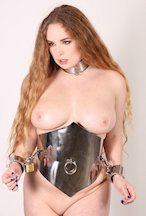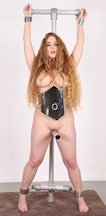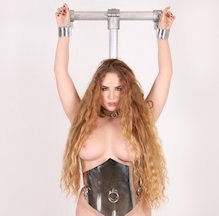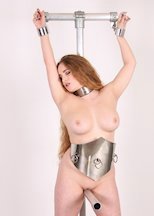 The metal corset we used on Natalia Forrest is such a great piece, we had to use it again! And who better to lock into an underbust corset than the spectacular Katie Thornton! This tight big metal corset squeezed her figure perfectly, accentuating her hips and boobs even more! It's always fun to play around with Katie, because she gets so frustrated in metal bondage. The Iron Crown is a great tool for keeping her boobs exposed and vulnerable, but the best way to frustrate Katie is to gag her with a metal ballgag with a little BELL on it! It annoyed her a lot, but there was nothing she could do!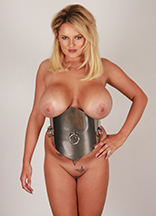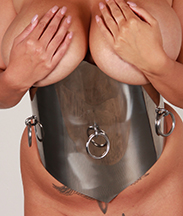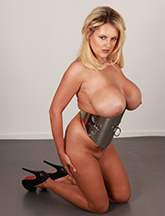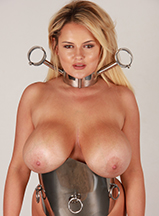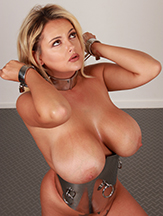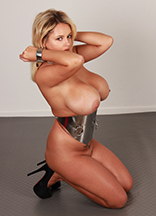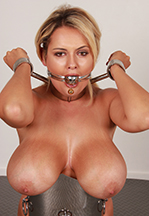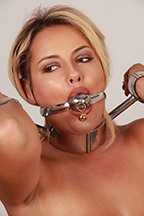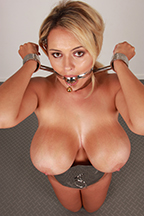 We have a new metal corset!! It's very warrior-like and it looks great! Natalia Forrest did not mind trying it on, she loves shiny pretty fashion! The corset is resizable and locking, and we made it quite tight on Natalia's stunning body. She was having a fun time, until we locked her hands to the rings on the side. See, it's called Metal Bondage, not Metal Fashion! Natalia was her old self again, very vocal and not happy about being restrained in hard metal. But there was nothing she could do! Enjoy!