All updates featuring
Natalie
Blonde and tanned Natalie is a little peculiar, she insists on keeping her panties on, even when she has to wear a chastity belt. It makes her feel less vulnarable. Well, we think that being locked into a Rigidstock and chained to the ceiling is vulnarable enough ;-) Natalie soon finds out that being nipple clamped really hurts, and there is nothing she can do to stop it. But wait: there's one thing that hurts even more… can you guess what it is? Find out by watching this week's great video clip!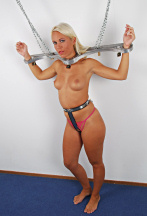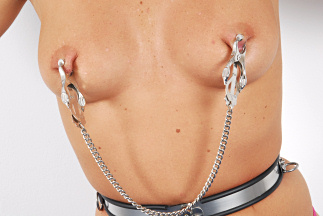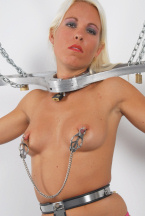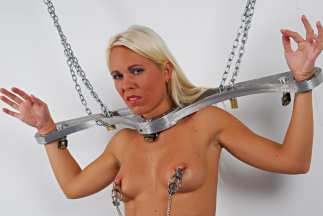 This position may seem very simple: Natalie in a RigidFiddle, chained to the ceiling. Her ankles chained to a metal waist band. After a while this gets very uncomfortable, so we waited about 20 minutes before starting to record the video. You will see Natalie can not stand up and she can not lie down. It's a very evil position, inspired by an email from one of our members! Let's hope we will get many more suggestions, we like it!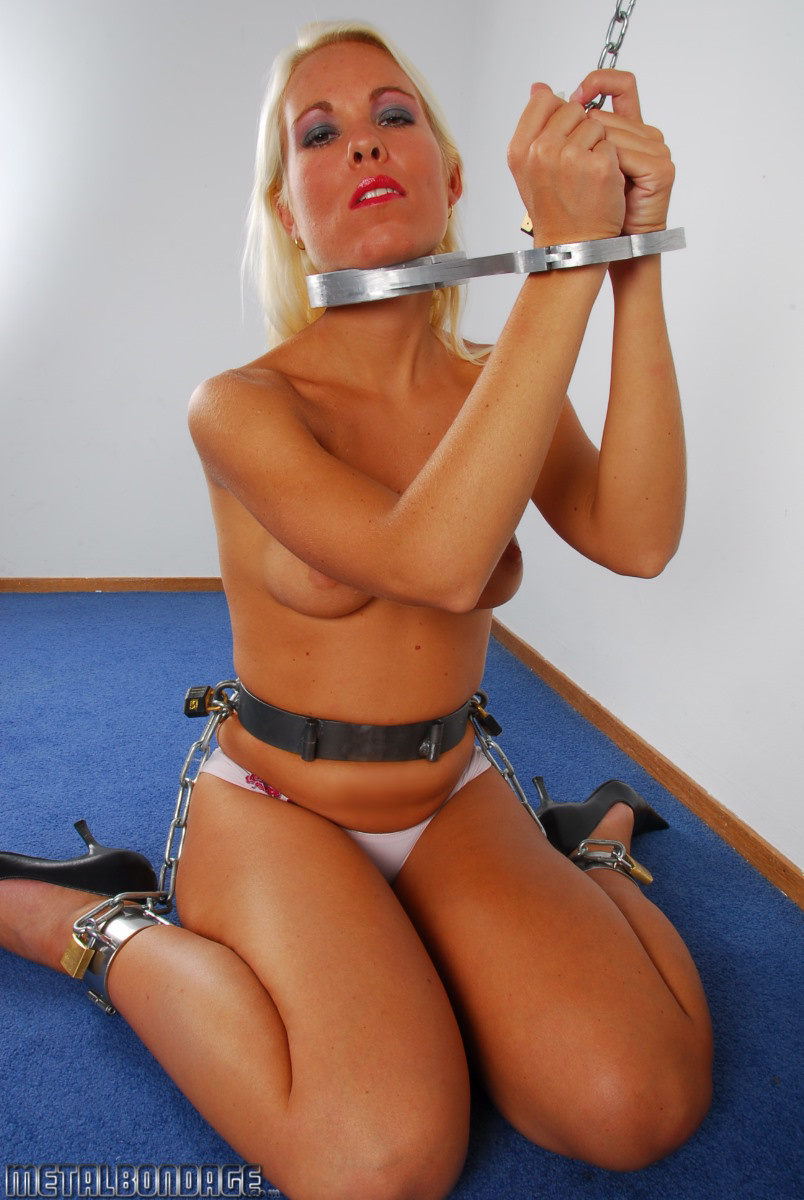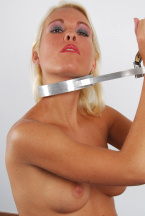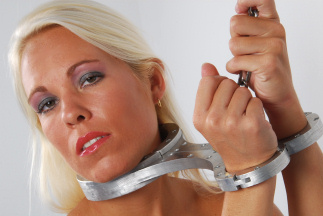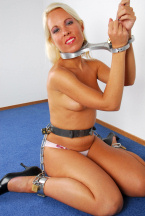 Until now, Natalie seems to have avoided our chastity belts in every update. So it's time to put this super slave in a very tight belt! We add a heavy collar and close fitting wrist cuffs – which we padlock to the chastity belt. Natalie looks powerful (with those silver boots) and submissive at the same time! Let's see her struggle to get out of this one then!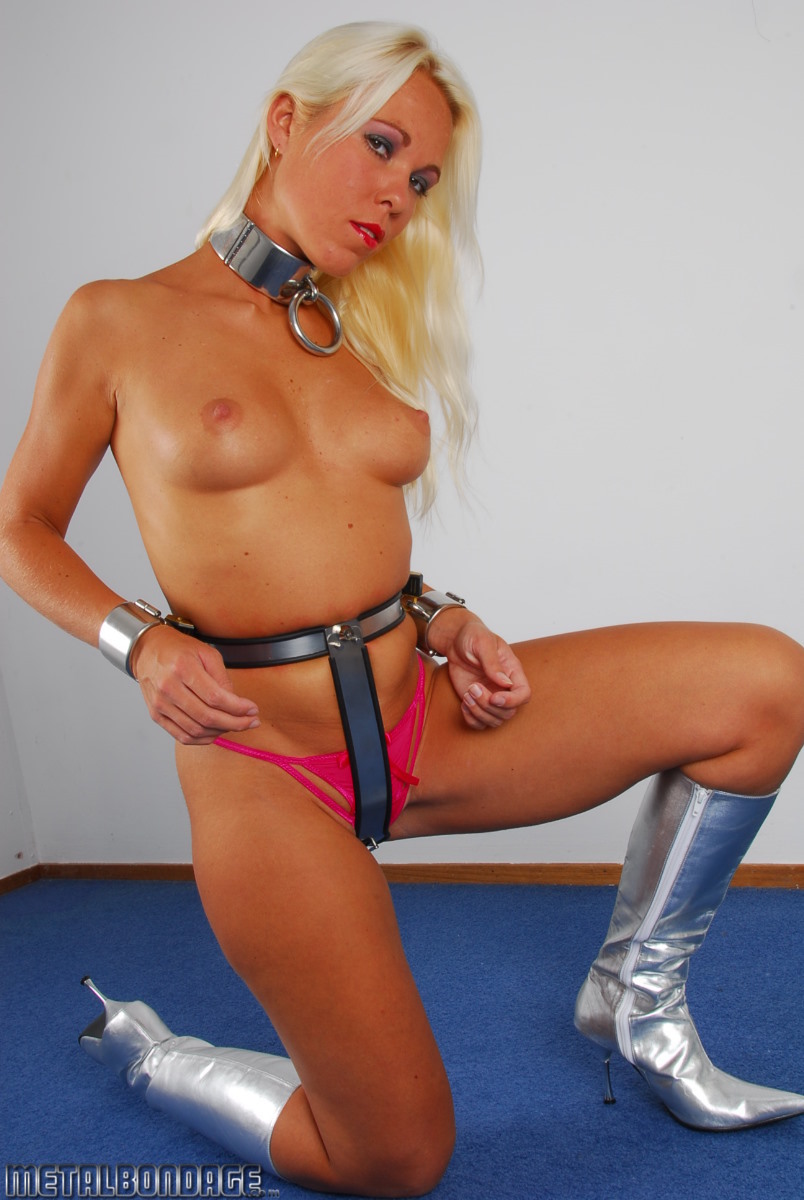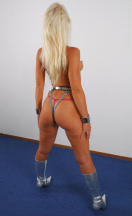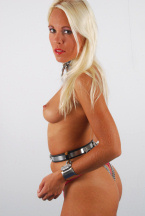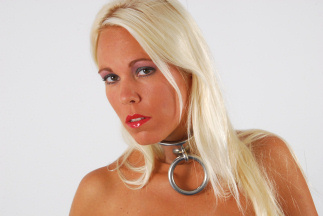 Natalie is here to show you our latest piece of metal bondage gear: a locking metal collar with integrated muzzle. The muzzle is custom made to fit our bondage models and it can be tightened (pushed back) so it always fits the model's face perfectly. The collar is a tight posture collar with very secure locking. The video demonstrates applying this new device, while Natalie is weighed down by a heavy pipe framework in a vulnerable metal bondage position.