All updates featuring
Keira
Tiny Keira is back! She is such a curious girl! Today she wanted to try the RigidSpreader, which is not as easy as it looks. Completely naked and locked in an very heavy tight collar, Keira tried to find the right position in the RigidSpreader. She rolled onto her back, stuck her legs in the air, got back up again (very impressive), and tried to move towards the keys. Let's just say we got to see a lot of Keira because of all this struggling and wriggling! Cute girls stuck in RigidSpreaders, we love them! Don't miss this fun update!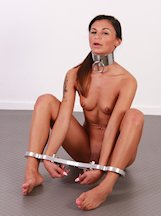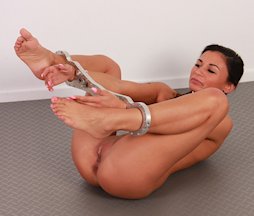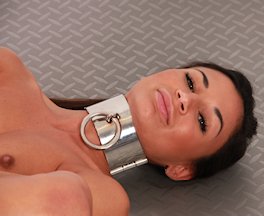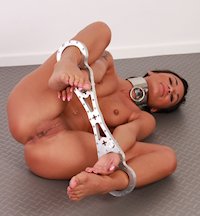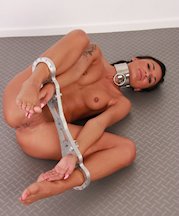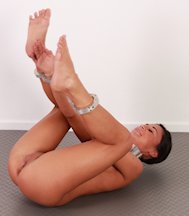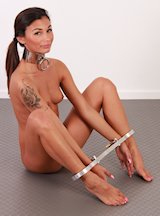 Tiny young Keira is back! After her last adventure, we didn't expect her to be back for more. The metal gear is so heavy for her, because she is so small. Still, she is here, and she wants to try some more. So we brought out the Posture Trainer. A serious bondage device, heavy and rigid. This device makes a girl completely helpless and vulnerable. Keira looks so cute, but there is nothing she can do, she can't even grab the keys that are on the floor. Beautiful and cute struggle, don't miss this one!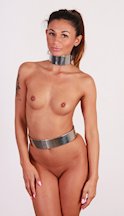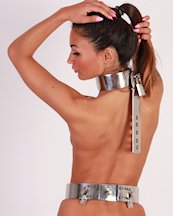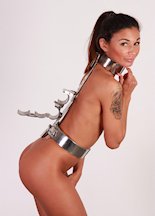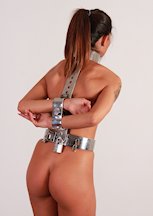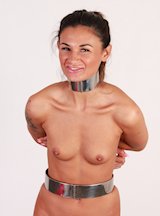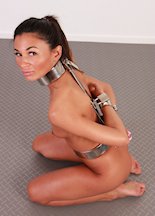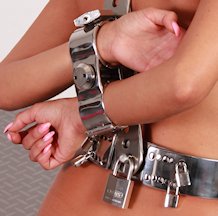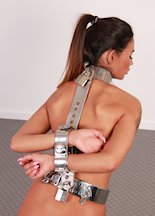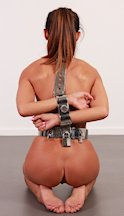 Why are young tiny girls always so curious? It's basically their own fault they get captured all the time. A huge heavy collar attached to a leash and a pair of heavy wrist cuffs with a spreader bar have grabbed 20-year old Keira's attention. She touches them, wondering what it would be like to wear these items that are clearly far too heavy for her. The next thing she knows, Keira wakes up, completely naked, chained to the post. Well, what else did she expect! These are some seriously heavy items though, they will soon get too much for our young explorer.