All updates for
April 2011
Not our usual six-point restraints for new Asian model Mei-Li, but EIGHT heavy steel bands that enclose her petite body. The combined weight of the steel is almost more than the weight of Mei-Li herself! Everything is connected by locks and heavy chain, and Mei-Li has trouble standing up. The thigh bands pull her waist band back, the ultra heavy ankle cuffs dig into her ankles. We tell her to sit down if it makes her more comfortable, but she says she can't. So we make her stand around for a while, taking baby steps in her high heels, rattling her chains. Mei-Li's introduction may have been a little tough, but she is still smiling!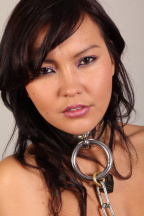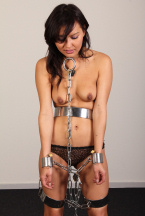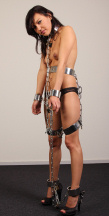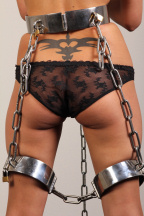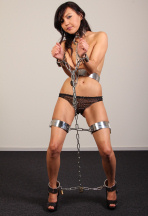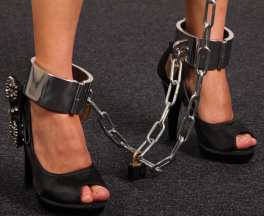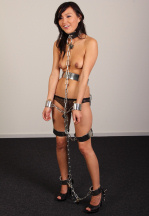 Our blonde slave girl Hailey just keeps coming back for more. We are sure our members don't mind, she is a very popular girl! By now, Hailey is used to being locked in a chastity belt, so we have to think of something more difficult for her. The RigidStock is a very harsh device, especially when you are in a chastity belt, because it makes you sit on the most uncomfortable part of the belt. Most girls try to roll over on their back but not everyone can do that, it really hurts. To make this worse, Hailey can not turn or lift her head, the extreme muzzle posture collar effectively locking her face to her neck. Poor Hailey, metal bound for your enjoyment!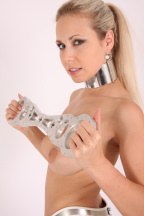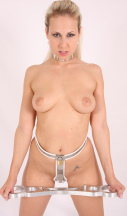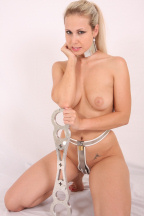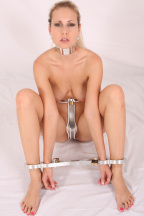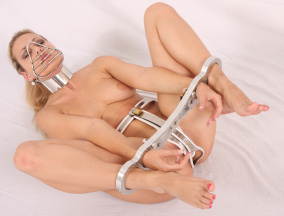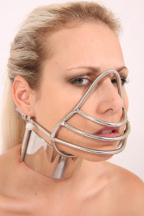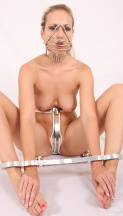 100 updates!! To celebrate, let's put two of our most beloved pet slaves in a metal hogtie, fixed to a horizontal bar, so they can not move at all!! This duo just loves shooting for us, even though they have to be in chastity belts now for every shoot. They did not really like the hogtie, but we just have to make things harder for them every time, so they can continue their metal bondage training and get used to the heavy restraints and exhausting positions. Lots of moaning and struggling in this update!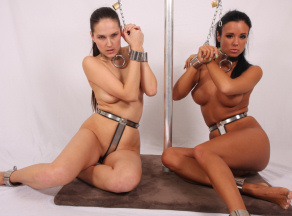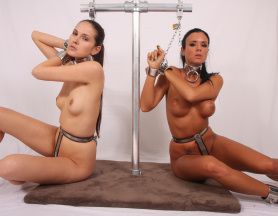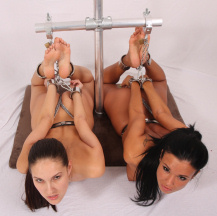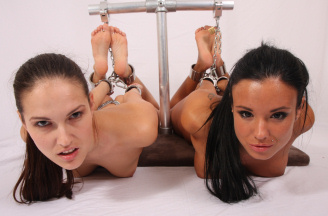 Carie is one of the most disobedient pet slaves ever! Which makes her fun to shoot and train, of course. We already chastity belted her in her last shoot, so it's time to stop her struggling and complaining. The metal pipes are back, and since we like to tease Carie, we use snap hooks instead of padlocks to attach her wrists and neck to the cross. She can not reach them anyway. A ball gag keeps her nice and quiet… or so we think… Carie has a little surprise in store for us!!