All updates for
September 2017
Today we are introducing the spectacular Sam Lee! Great body, loves a challenge! Well, we did not waste any time locking her in a very heavy tight metal belt and a super heavy steel collar. Sam is absolutely stunning, nude in metal. We decided to lock her wrists, waist, and ankles to a kneeling frame, so we could get an even better look at her. Because of her large boobs, we thought it would be good to push out her chest by adding a very evil bar behind her back. Her waist and arms pulled back and her chest pushed forward, like a nice metal bondage statue! She couldn't move at all, which is a great result for Sam's first visit. Let's hope she comes back soon to try more metal contraptions!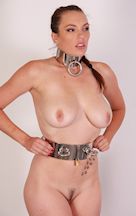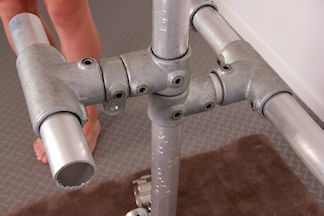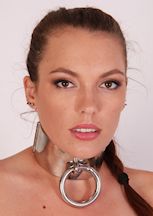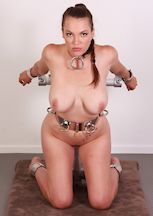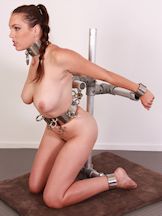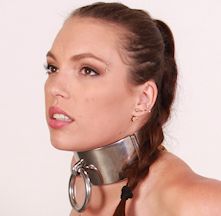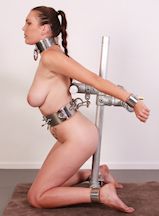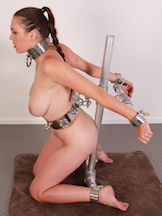 When a model comes back after FOUR years, fondly remembering the good times she had when she was here, that's always a great occasion! Especially if it is the (still) cute Tess Lyndon. This amazing girl did some great shoots with us in the past. And now she's back for more! We gave her a very hard challenge: can she remove her nipple clamps with her hands and neck locked in the Iron Crown? Probably not. But for Tess, this challenge was the hardest she has ever done, since her nipples are super sensitive, she can't stand the nipple clamps for very long. Unfortunately, she had to. There was no way she could take them off. Great struggles!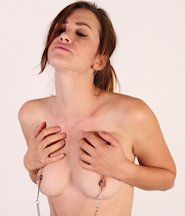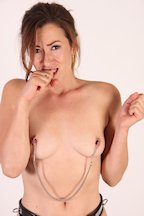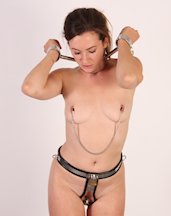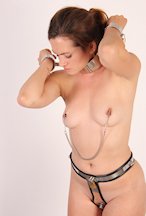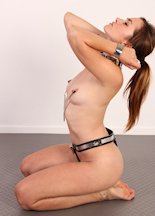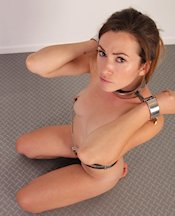 This is fun! We found some high tension springs and we immediately thought they would make a great predicament bondage. So we grabbed our tiny friend Melisa Mendini and we put her into a metal hogtie. Two springs were connected to her wrists and two springs to her ankles. Now, one spring is already a lot of tension, but two springs are definitely too much for cute Melisa to hold down. She tries to lower her wrists and ankles by pulling the springs down, but she can only hold them for a second, after which her arms and legs are raised automatically. Melisa doesn't really like the arched hogtie, so she tries to pull on her wrists and ankles again and again to get a little relief. But her strength is fading quickly and the springs are winning! It's beautiful to watch her get tired (and pulled back up)! Don't miss this!