All updates for
April 2023
New girl Anita is back already! Last time, I surprised her with the weight of the Heavy Custom SteelBound Stocks. But another (even more devious) FoToRo invention is of course the Ballet Stocks. They are just as heavy as the straight stocks, but they have an extreme curve, so the model's hands are way up in the air. Locked in a Carrara chastity belt and these fun stocks, Anita is completely helpless. Even when I threw her the key, she couldn't escape! But she tried!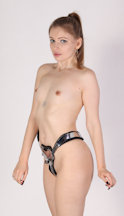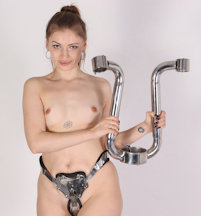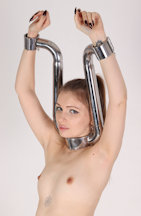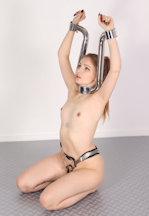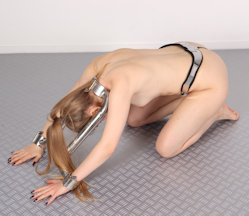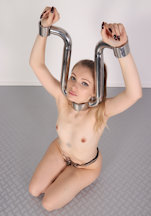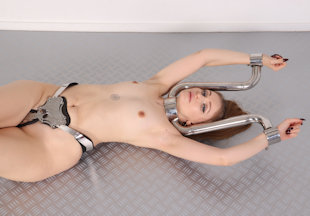 This new girl is so cute! 19 year old Aria already experienced a chastity belt last December (don't miss that!). Now she is back in the belt and things are going to get more complicated! I don't want her to be able to touch herself at all, and I also don't want her to run off. Well, there are 2 simple solutions for that: Steel Mitts and Stainless Steel Ballet Heels. Aria couldn't do anything at all, it was very frustrating! Her hands and feet were useless! She is so pretty and cute, don't miss this update, Aria is amazing!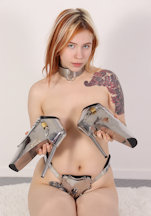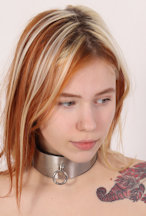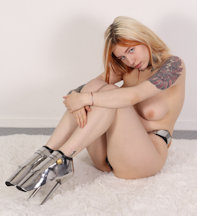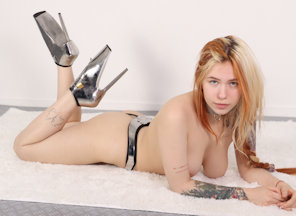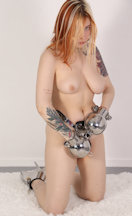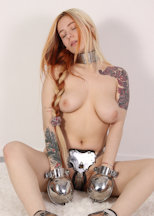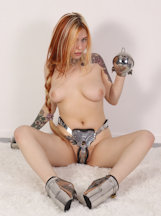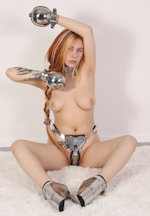 When I introduced these girls to each other, they quickly became best friends forever! Denise and Darina like each other very much! I decided to put their new friendship to the test, with the famous nipple clamps balancing act. Their wrists tightly locked behind their backs, I clamped their nipples to an overhead frame so they would have to stand on their toes. If one would go down, she would pull hard on the other girls nipple clamps! Communication was hard because of their ballgags. Would you stay on your toes to save your friend? Watch the video to see what happened!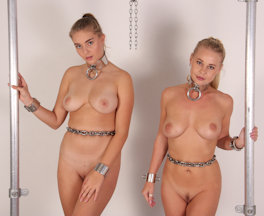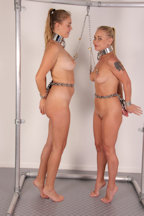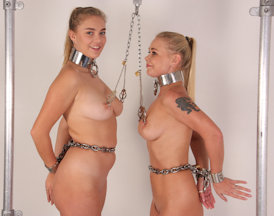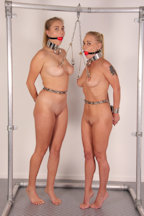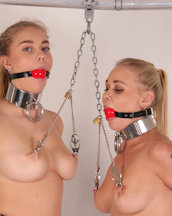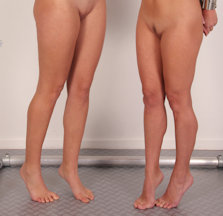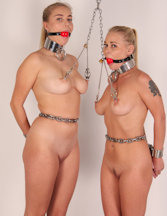 Lady Lyne! She was so curious about the One Bar Prison when she heard it is impossible to escape. For those who don't know how it works: a girl gets impaled with a metal dildo on an adjustable pole until her legs are fully straight. She is wearing high heels (important), and because of the high heels she can not lift herself up further, she is already on her toes. The pole is locked in place with a hex screw. I even left the key on the floor next to Lady Lyne, and she REALLY tried to escape. She tried lifting her butt, stand on one leg, bending over to get the key, nothing worked. She was impaled and stuck! Without my help she would still be there today.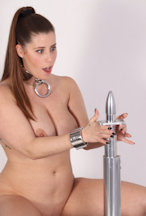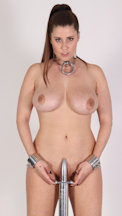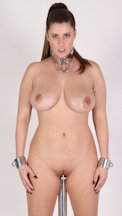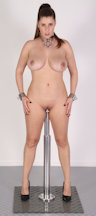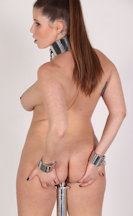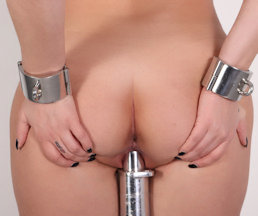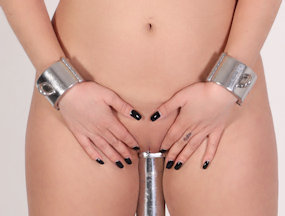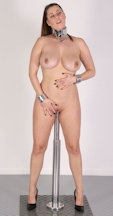 Me and Little Lanta wanted to film this cool trick (handstand drop into split on a dildo), but it turned out to be impossible. Then we decided to film little parts to see if we could make a cool edit to show the trick. Unfortunately, we ran out of time and we didn't film everything we needed. I have been looking at this footage for a while, but I don't think we have enough to make the trick work visually. However, I am sure there are some super experienced and creative editors out there who can use these pieces to make something amazing!
CONTEST: download the pieces of video in the zip and create your own version of Lanta's trick, then send it to me, the best edit will win a 180 DAY MEMBERSHIP to this website!! Non-members: email me to receive the pieces! Time to get creative!!