Ashley Bulgari is captured again! It's been 4 years since we saw her last. Ashley gained a few tattoos, and she is still a very popular stripper girl! We don't like watching stripper girls on stage, all we can think about is how we would lock them in metal gear. So we just captured Ashley again, to secure her in some more steel. She usually doesn't mind, but this time it was very hard for her, because we invented a new configuration which turned out to be much harder than it looks. This tight belt with added spreader bars is keeping her in a very awkward position and it is hard for her to keep her arms up. Even though she is a fit stripper, Ashley got tired real fast!!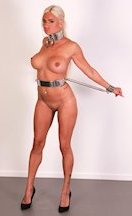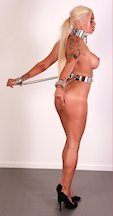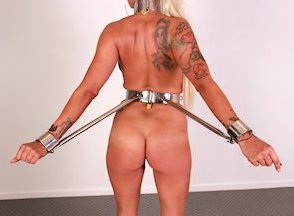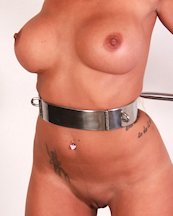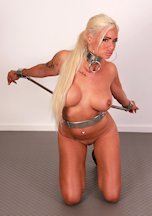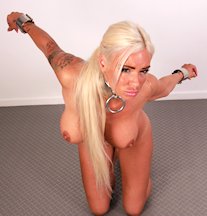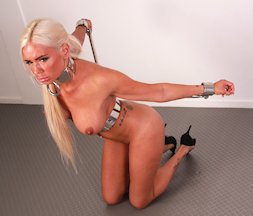 We finally managed to get the famous bondage model Nyssa Nevers to our headquarters for some metal bondage! Nyssa is up for anything, or at least that's what she told us, so we got out the One Bar Prison to challenge her. The missile dildo and her high heel shoes kept her firmly in place. She could turn around, but that was about it. Nyssa was very determined to escape and she moved a lot, which is a bit dangerous on a One Bar Prison. So we locked her into some very special (custom made) handcuffs. These handcuffs are very futuristic, and they can be attached to the One Bar Prison! Now Nyssa had to stand still and accept her fate, until we gave her a key for an escape attempt. Of course, with her hands firmly locked to the dildo pole, this was impossible. But it was a lot of fun to see her try!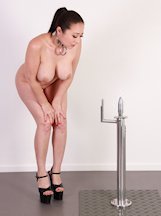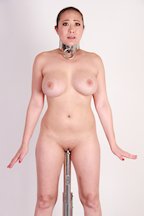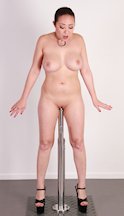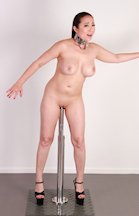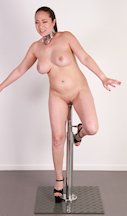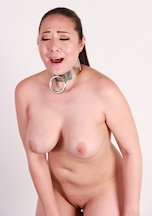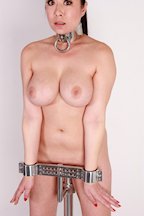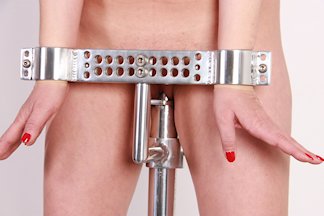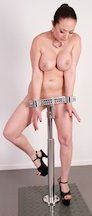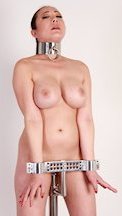 New girl Ulysse is pretty cute! She is from France, and she wanted to try some metal gear with us. She did not expect she had to be completely naked on her first shoot, but at least she was locked in a big collar. Ulysse was very curious when we handed her the RigidSpreader, and it didn't take her long to guess where her ankles and wrists would go. Moments later, she was already sitting on the floor, locked in this very awesome device. There was nothing she could do to escape. She tried to struggle but she kept falling over on her side, leaving her completely exposed!! We love Ulysse! Let's hope she comes back to try a lot more of our gear, it seems she likes to play and struggle, and we love watching her!