All updates for
January 2019
Sophia Smith is really giving all of her employees a very hard time. She is very bossy, shouting on the phone, shouting at her employees. Sophia just loves telling people what to do. Of course, when you behave like this in the office, there will be a day someone will no longer put up with it. Sophia wakes up, locked in a heavy collar chained to the wall. She has been locked in a tight chastity belt and her wrists are cuffed to the sides of the belt. Her skirt and top are gone! A little confused at first, she soon gets very angry. Sophia demands to know who put her there! Whoever did this to her will be punished, she shouts. Sophia Smith is furious!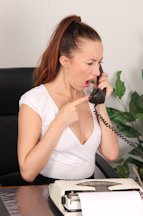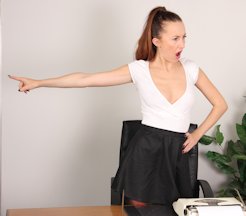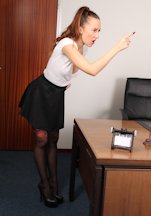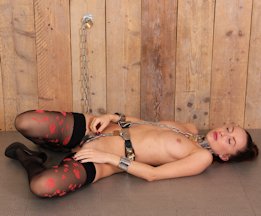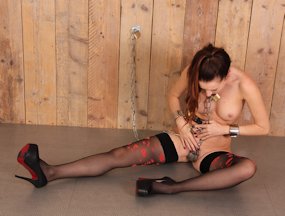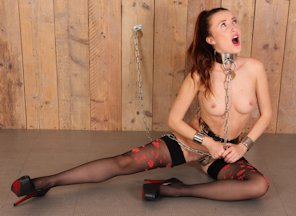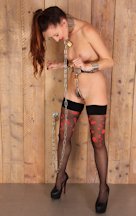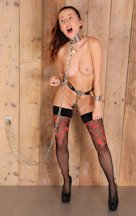 The lovely lifestyle submissive Arienh is currently doing a Chastity Deal at www.chastitybabes.com as the resident slave girl over there. We thought it would be nice to give her some more challenges to make her time in chastity a little bit more interesting! She is a very flexible girl, and we have never tried the RigidFiddle predicament with the legs through the arms yet! We are going to have some fun seeing her struggle like this, we even throw her the keys to see if she can reach them and attempt an escape. Probably not.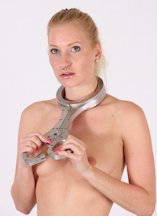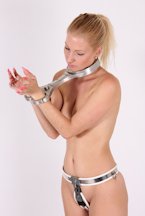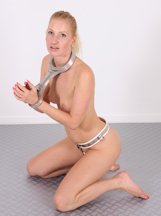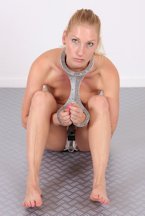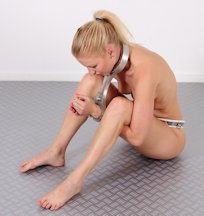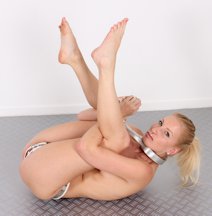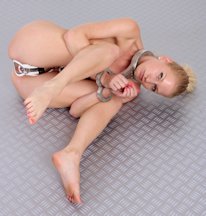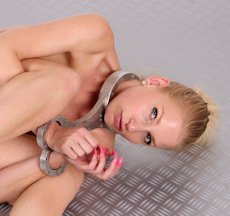 Darina is now used to getting locked in a lot of restraints, but what we have in store for her today was a bit too much, even for her! She could barely move! We used two pairs of SteelBound wrist cuffs, and then a regular pair of handcuffs in front of those and a pair of heavy Clejuso handcuffs behind them. Darina was struggling to lift her arms, it was a lot of steel. Then we added the ultra heavy ankle cuffs, flanked by two pairs of leg irons for good measure. With her heavy steel collar and all these restraints on her arms and legs, all Darina could do is sit there and wait. It was exhausting just trying to move!