All updates for
October 2021
Thiccy Niccy is a resident at HuCows.com now, but we borrowed her for a few hours to test the Lips & Tongue Press again. Remember this evil device? It is so extreme, and pretty heavy, it was only tested by Ariel Anderssen before. It clamps both lips and the tongue and it weighs a lot. It causes massive amounts of drool straight away. Super submissive Niccy is the perfect test subject, as she will do anything she is told, even if it is very extreme. We lock her to a slave post, to have a good look at her drooling face. Adorned with this device and her awesome septum ring, this is a metal bondage lover's delight, don't miss this update!
Edit: due to many questions as where to get a Lips & Tongue Press, here is a link to purchase one.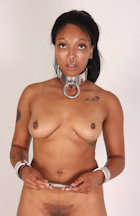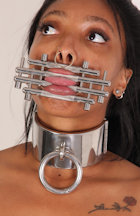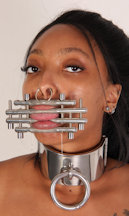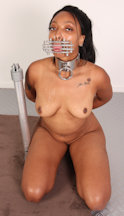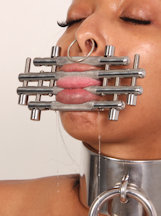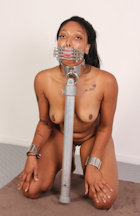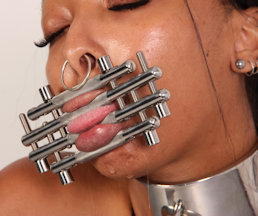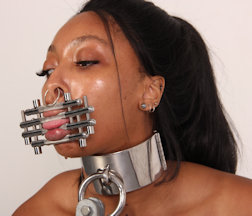 FoToRo presents: a new way to restrain a girl while leaving legs and arms free: the One Chain Prison! My new cute model is Lina Joy, a tiny redhead who loves toys. When I gave her this new huge steel vagina hook, she started to play with it immediately, and I hadn't even told her where it should go! I gave her a padlock and told her to lock the hook (while still inserted) to the ceiling chain as high as she could. She did not have a key and because of her high heels, she was now stuck. Locked to the ceiling by her pussy with a giant hook! I think I might like fishing after all, look what I caught! Check out the video for Lina's amazing escape when I threw the key on the floor!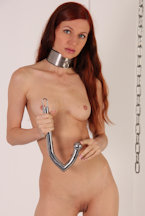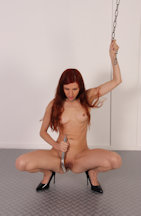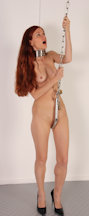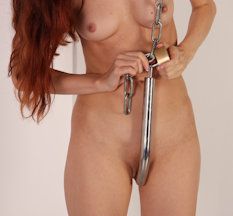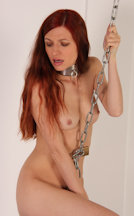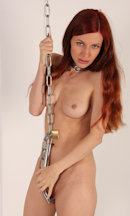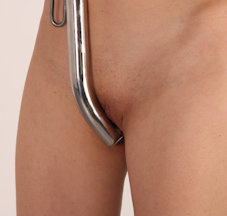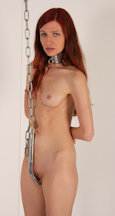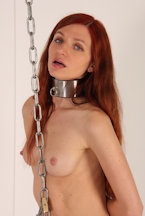 Lara Tinelli is back! This girl loves toys a LOT! We plugged her with a jewel buttplug and gave her a bullet vibrator to play with. Lara was super excited, this little bullet is extremely powerful. She wanted to play with the controls for a while, but we just locked her to the metal frame with her arms and legs in the air. Now Lara was powerless to stop us from playing around with the speed settings. We teased her for a while, but when we set the speed to the highest setting, Lara exploded! She came so hard, her buttplug flew out, and she squirted all over the studio! Wow, we have never witnessed such an intense metal bondage orgasm!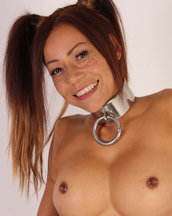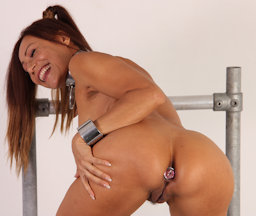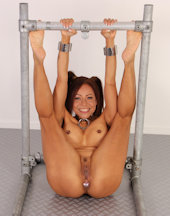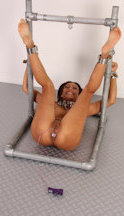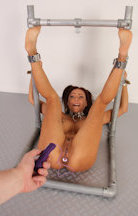 Wow this new girl is so cute! I just had to lock her in a chastity belt and heavy collar straight away. Sasha was a bit shy but she went along with the accessories, as well as heavy wrist cuffs. Then I told her to try some nipple clamps. It turns out she has the most sensitive nipples in the world! They hurt her a lot, poor Sasha! I quickly locked her wrist cuffs to the back of her belt and threw her the key. If she could unlock the cuffs from her chastity belt, she would be able to take off those pesky nipple clamps. I have never seen a new model work so hard!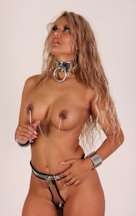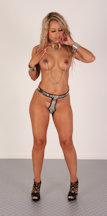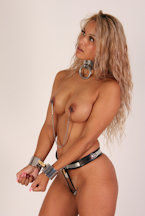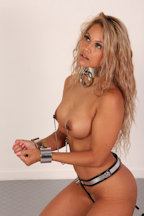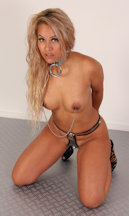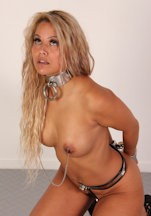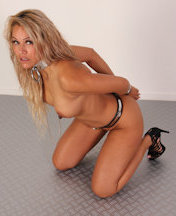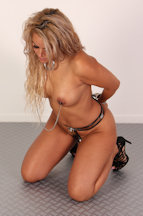 Elina is a German/Russian mistress, she loves fetish! I built her a new kind of frame and told her she would be the first to try it. Elina was intrigued, she slowly backed up onto the dildo, until it was very deep inside her. Then I quickly added another dildo and pushed it into her mouth. Elina's wrists and ankles were quickly locked to the frame and she realized it was not the kind of fetish she usually shoots. However, Elina got turned on A LOT by the position, dripping from both ends, and she discovered she could move forward to deepthroat the dildo and backwards to get penetrated deeper. Until I shoved the front dildo deeper into her throat. Now Elina was stuck from both ends, she couldn't move anymore. She was spit roasted!