All updates for
February 2021
More Cindy Dollar! She is just an amazing trooper, we have put her through so many challenges. But today's challenge might be her biggest one yet! Cindy is going to lift weights with her nipples! We have a custom made weights set which consists of 250 grams, 500 grams, 1 kilogram, and 2 kilogram weights. Cindy will try to lift increasingly heavy weights with her clover clamps (which already hurt a lot on their own). She starts with 250. Then she goes up to 500. And she combines 250 plus 500 for a total of 750 grams. Then the 1 kilogram weight. And so on. What will be her nipple weight lifting record? Do you think we should make a competition out of this?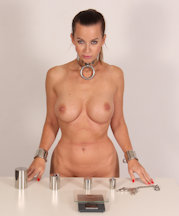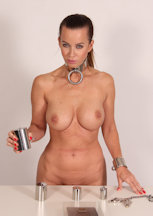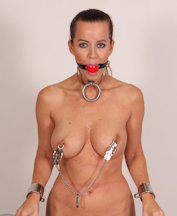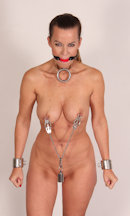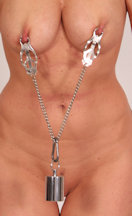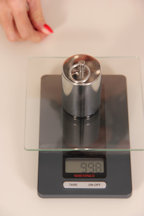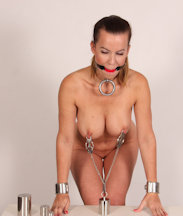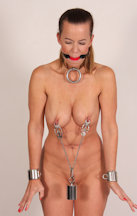 I built a Sybian seat! And Valentina Bianco is the first one to try it. I didn't like it when models could touch the floor with their knees or feet, because then they had control over how hard their clit was pressed onto the Sybian! With the Sybian seat, models will have their full weight on the most powerful vibrator in the world, without being able to lift themselves up. It will be awesome! Once you are locked to the seat (wrists, collar, and ankle spreader bar), you are in for the ride! Models on the Sybian seat have no control at all! Check out the video and picture set to see what happened to poor little Valentina!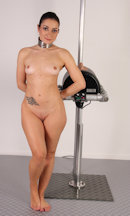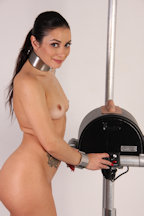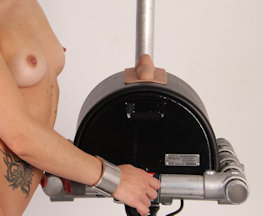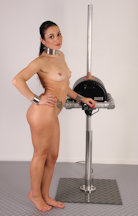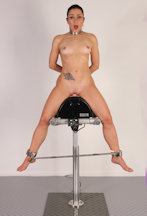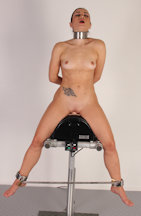 Rosie is a babe! When she agreed to do a photo shoot in metal, we were excited because she would be perfect for our restraints. We quickly locked her in a NeoSteel chastity belt and some heavy cuffs and a collar. Rosie was so confident! She is definitely not a submissive. When we padlocked her hands to her belt, Rosie's mood changed considerably. She doesn't like to be restrained. Exactly what we had hoped. Now we cuffed her elbows with a rigid bar, and just watched her get more and more frustrated! 'Fuck's sake!', said Rosie… Needless to say, we kept her in metal for a while!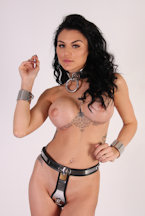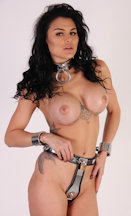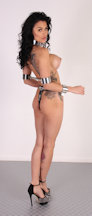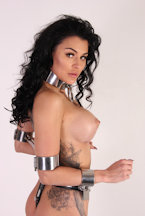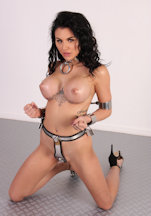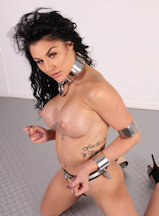 Well, of course I had to do a tribute to this kind machine too! I already invented this machine, so it should work the other way round too (pushing the girl's head instead of pulling her collar). Ariel was the lucky test subject this time. She was very patient while I tried to figure out the correct configuration. It turns out we had a few problems with the ring gag, so this first video is without a ring gag. But still… it is a great scene! Very exciting to watch Ariel's head being moved. It's not perfect yet, but I will get there! I just need more test subjects for my machines!