All updates for
February 2020
Cute teen Mira is back! Remember her sybian adventure? We loved vibrating her, her reactions are so pure, she can't stop herself. So we built a new small frame for her, this time she can lie down on her back, her wrists locked to the metal pipes. Her legs are chained high up in the air, allowing the magic wand free access to her pussy. All we have to do is turn up the speed and watch Mira drift off again! Metal bondage orgasms are so much fun!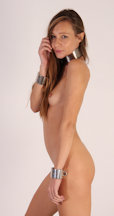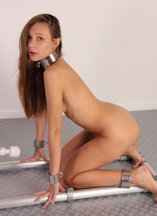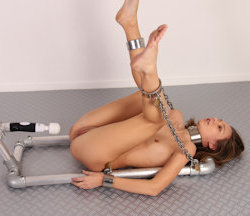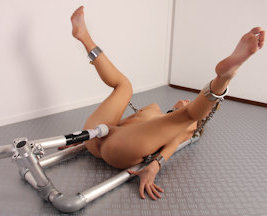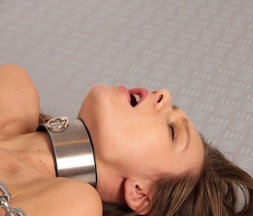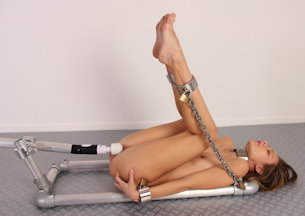 Lucy Lauren is back for a new challenge! Locked in the Rigid Box Tie Device, she wonders what the big pole is for. She soon finds out, as her nipples clamps are locked to the pole, making her stand on her toes. It's a hard challenge, she needs to stay on her toes to avoid pulling on the clamps very hard. But then it gets a lot harder! The attachment point is loosened, completely free to slide down the pole. It is very heavy, and Lucy tries to stop it from sliding, but it pulls her down hard by her nippples. She struggles against the weight, but soon she is down on the floor. Kneeling at the base of the pole, Lucy finds some keys, but she can't reach them. We make her stand up again by pulling the weight back up the pole. And then we release it again… ouch…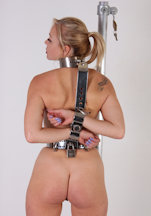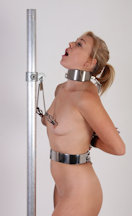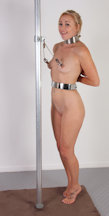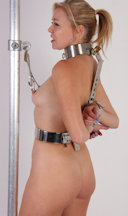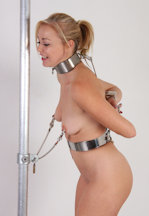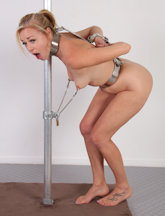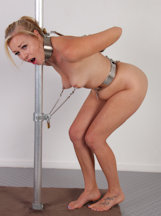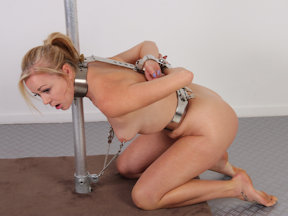 It's been a long time since we saw Aubrey. She was such a promising slave girl, but we never heard from her again. But don't worry, she is back now, and here to stay! She is even on our list of models who are available for custom shoots now! Turns out Aubrey actually loved her metal bondage appearance, and she wants more, much more. We locked her in the Ballet Stocks, naked and helpless, and threw the keys at her. Of course, the Ballet Stocks are inescapable, but Aubrey did not know that. She tried a lot of different positions before she finally had to give up!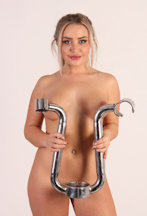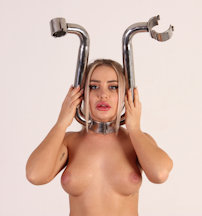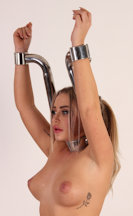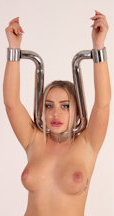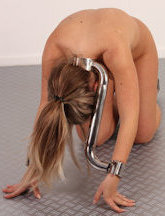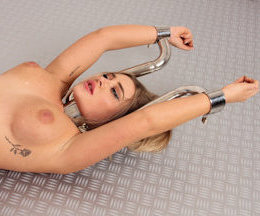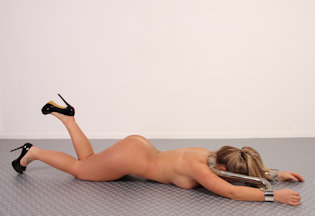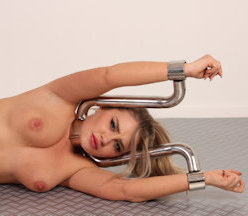 Of all the positions we can do with the RigidSpreader Jo-2, the 'hogtie' one is the most extreme, and there are actually not that many girls who can do it. Of course, talented bondage star Rachel Adams is one of the girls who is tough enough to get into this position and maintain it for a long time. We even locked her in a super tight Carrara face mask, pulling her head back to the RigidSpreader with a chain. This requires a lot of focus, keeping the right angle at the wrists and ankles, head up, stomach muscles tensed… Rachel is such a trooper! She wasn't able to move much, but she suffered beautifully through this extreme metal hogtie! Rachel Adams always loves a challenge!