All updates for
January 2016
Welcome to update 350! A milestone deserving a special feature update! We all have had this fantasy! The arrogant boss sitting at her desk, she is beautiful but you know she hates you. She treats people like slaves. How great would it be to abduct this arrogant CEO and chain her to the wall in a cellar, naked of course! She can keep her fancy stockings and heels, but we removed all of Tiffany's clothes and replaced them with super heavy restraints which are locked tight onto her body. A heavy chain runs from her ankles to her wrists to her neck and then to the wall. This will teach our arrogant CEO some manners!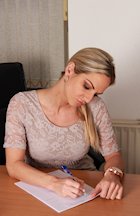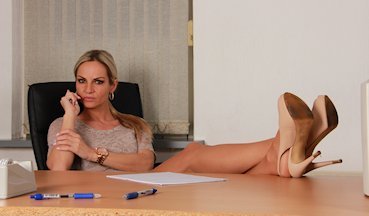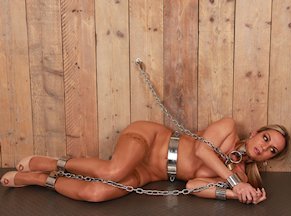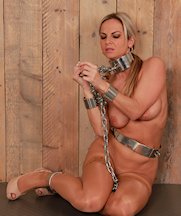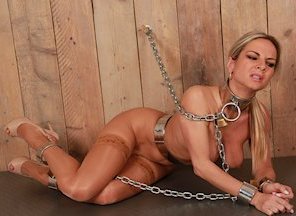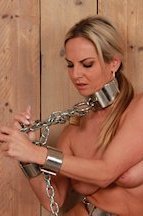 Remember young Alina? She has earned her chastity belt now! Alina is curious and very submissive, she even folds her arms behind her back automatically when she kneels! Last time, she was locked in a small padded collar, but this time she is locked in the biggest and heaviest steel collar we could find! It looks awesome on such a small girl! We lock this collar to the cross and secure her tiny wrists with some swivel cuffs (pipe clamps)! Her neck is taking a lot of weight whenever she moves, but Alina is a tough one!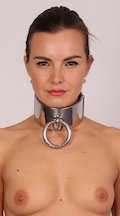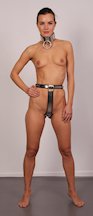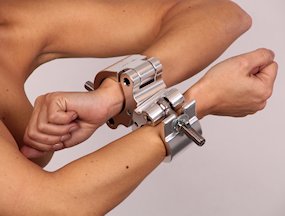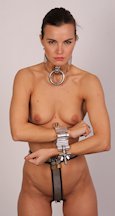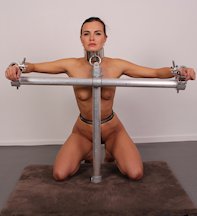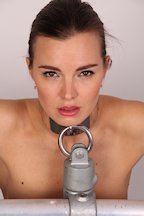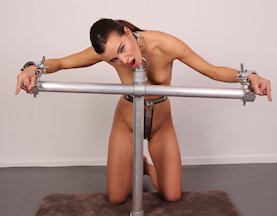 Well, I have said it before: I really would like to keep Katie Thornton forever! I mean, look at her! She is the perfect bondage doll! But where do you store a Katie Thornton when you are not playing with her? I needed to build a custom bondage frame to store her and make sure she didn't get away! No problem, because unlike most girls, Katie Thornton has two extra attachment points! So I chained her by her wrists, ankles, thighs and boobs! Wouldn't want her to get away! Katie was not so happy about this storage system, but all she could do was give me the finger. Oh well. Members, don't forget to send in your metal bondage suggestions for this spectacular girl!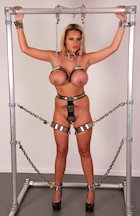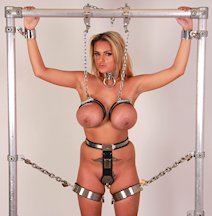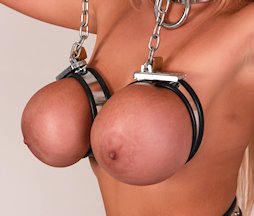 A new year, a new girl, a new device! These custom designed and manufactured cuffs are dubbed 'Wonder Cuffs' for obvious reasons. Our new model Antonia Sainz is the first to try them! She liked the first part of the shoot, where the cuffs were fastened around her lower arms with hex screws. No problem there! A powerful image! But Antonia got a little suspicious when we showed her the little connector bar that turns these cuffs into a very strict metal armbinder! This connector can be locked with two padlocks, so there is absolutely no escape from it. It requires a very flexible model with just the right size lower arms! Antonia wished she wasn't that model… but she was! Happy New Year!