All updates for
February 2013
Nelly asked us if she could bring her best friend to her next challenge shoot, and it turned out to be none other than the infinitely cute Little Caprice! Now we had two of the world's cutest young bodies to lock into steel, and we made the best of it! Completely nude, these two super tiny girls are locked into giant heavy collars, tight broad waist bands, and heavy wrist cuffs. We then lock them into a hugging position, and toss them the keys to the padlocks. This is going to be a very hard escape challenge, but it is possible… once they realise all of the padlocks have a different key ;-)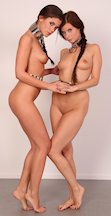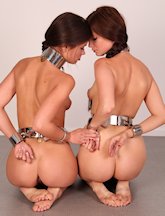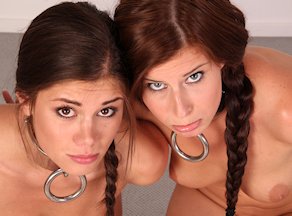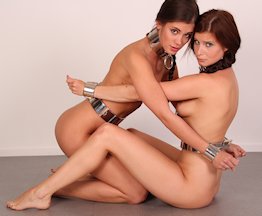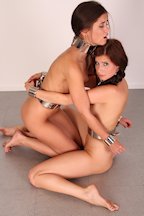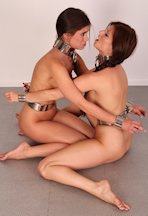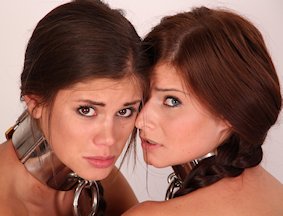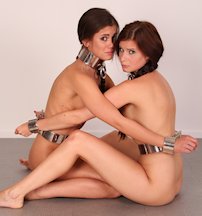 Sometimes the simplest contraptions are the best. Just take a naked Ashley Bulgari, make her kneel in front of a steel cross and lock her wrists to her waist! Oh, and remember to make the side pipes just long enough so she can not slip her elbows over them. Take your time shooting some pictures and video, until her knees start to hurt because the floor plate is not as soft as it seems. Then, after about 45 minutes, give her the keys to unlock herself and rub her knees. You will notice she is a lot more submissive than when we started. This is what we call cross training!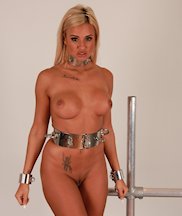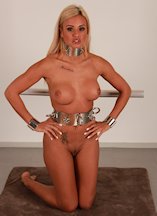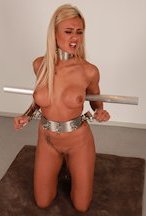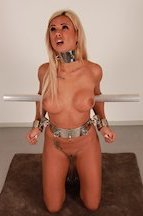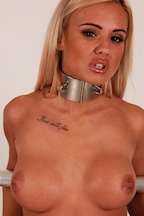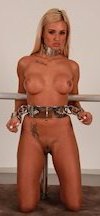 Remember Ting? She called to tell us that she had two friends over who would love to take a look at our RigidFiddles. Three cute little Asian girls curious about RigidFiddles? We invited them over right away!! These tiny bondage loving girls are so cute! One condition for playing with our fiddle collection: they would be locked in properly adjusted chastity belts. No problem for this trio, they love to try anything that is new and exciting! Watch Ting, Maya, and Nancy carefully lock each other in RigidFiddles. We did not give them the keys to the padlocks and they did not even ask. When they were on their knees, fiddled, and looking up to the camera we knew we would not get those keys out for a while! If only we could keep these pet girls forever!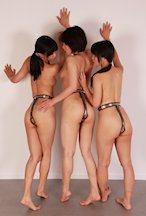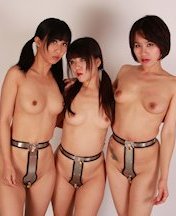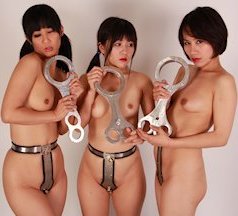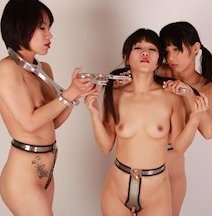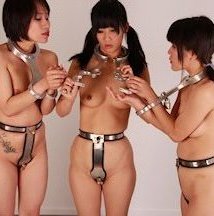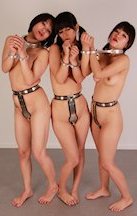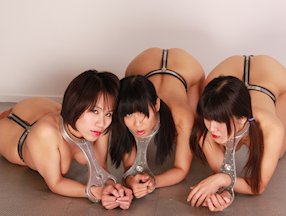 Finally, Alexia Valentine returns to shoot with us! This young upcoming bondage talent really loves a challenge and we have got one for her today! Locked in a tight full chastity outfit AND sexy lingerie and heels, Alexia will attempt to deal with our evil sliding gag predicament! We padlock her wrists and elbows behind her in extreme metal bondage gear, so she can not use her arms at all. Then we gag her using a huge ballgag, padlocking the gag to a metal pole. The evil bit? Well, of course we can adjust the position of the gag on the pole to make her kneel and stand up. But if we just let the metal eye slide freely, Alexia's gag will slide ever so slightly down the pole. Her awkward angle makes sure she can only slide it down, not up, eventually forcing her face all the way down to the floor! So much fun to watch the inevitable!