All updates for
August 2016
New girl Celeste is a very curious young beauty! She is intrigued by the heavy restraint set she finds on the floor, and you can see her mind starting to race. What are these things? And why are they so heavy? Suddenly, she is chained to the wall, her clothes have been removed and it looks like her fantasy came true. She pulls on the heavy chains, her feet are tightly padlocked together in the heavy ankle cuffs, there will be no escape for Celeste. Is this what she really wanted? Or will she start to panic after a while?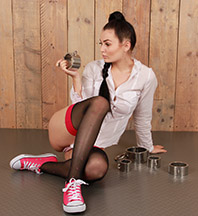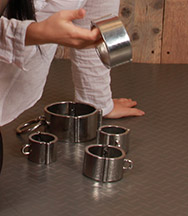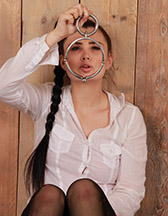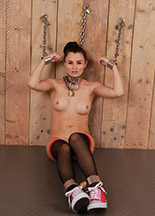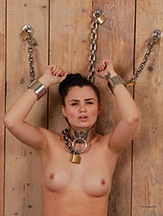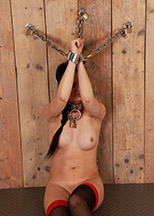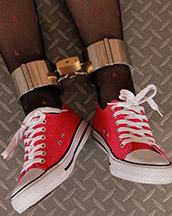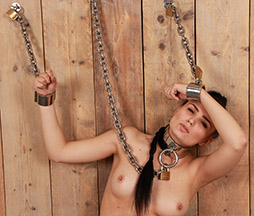 We were doing some tests and Challenges with the gorgeous tall blonde Sophie, and while we were at it, we decided to lock her into the super heavy custom stocks for a while. Just because they look so good on a girl. Yes, it's a heavy device, but carrying the weight is a lot easier when it is locked on (as Cobie found out last week). It's nice and tight on tall Sophie, and in her chastity belt, heels, and stockings she looks so good we may never let her out again. Actually, we had her in these stocks for a long time! She is a sub and her Master told us to challenge her for a few hours!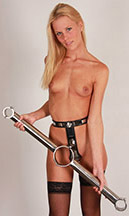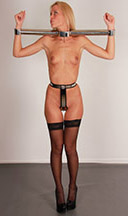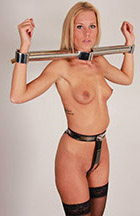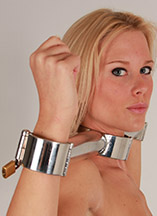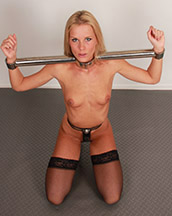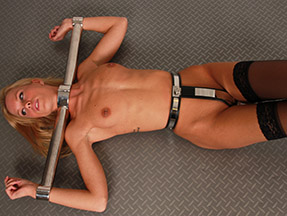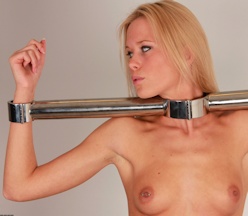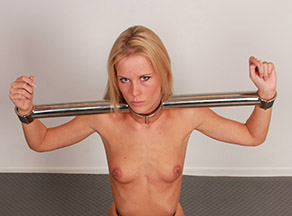 A member requested a girl on the One Bar Prison, in a RigidFiddle, and leg irons. Well, we did not just get any girl: we got Little Caprice! There should be a very very small chance of escape to make her try. But to escape, Caprice would have to get out of the RigidFiddle (something that has only been done by about 2 in every 100 models), and even then she would be stuck on the One Bar Prison. So we used the old version of the dildo pole. Should she somehow escape her fiddle, she would have to bend over and reach the adjuster knob. This all sounds very impossible, but Little Caprice… well she is as amazing as she is famous! Don't miss this!