All updates for
November 2017
'I need to come over and try the frame!', Little Caprice wrote us in a cute message with lots of emojis. She must have seen the floor frame in one of our updates. Not many people know that the famous Little Caprice is actually a very submissive kinky girl. She loves bondage and especially pet training! She hates chastity belts though, she is way too horny for those. Well, we thought the perfect solution would be to give her exactly what she wants! The frame, but with a little extra bonus, to keep her happy. Turns out she does not like a magic wand when she can not control it. Oh well, she will have to deal with it now!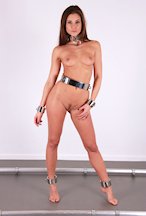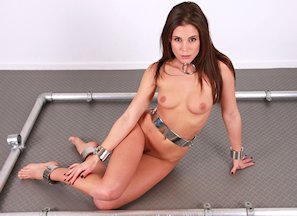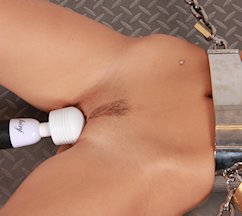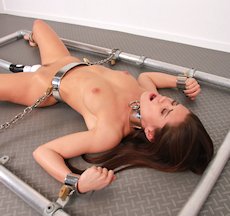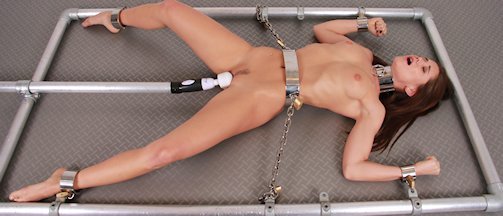 Liane is a tiny girl who visited us for a chastity belt casting (which you can see here). But 4 hours is a long time to just hang around, so we decided to shoot some more bondage fun with her while she was serving her time in her super tiny tight belt. A very heavy collar (for Liane anyway) and heavy wrist cuffs were added, and she was going to have to spend some time in the slave position, hands behind her back, collar attached to the pole. But before that, we brought out our NEW heavy clover clamps. They are the most extreme clamps we have now. Liane handled it like a champ, but she had to stay very still!!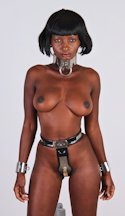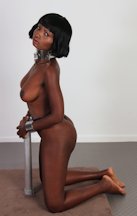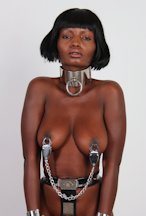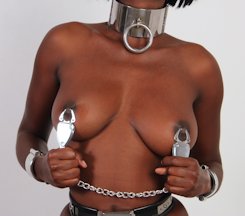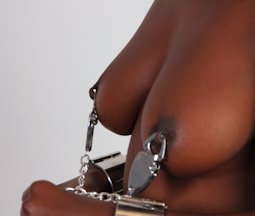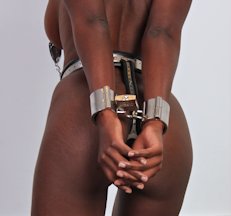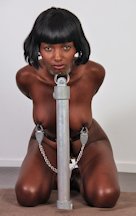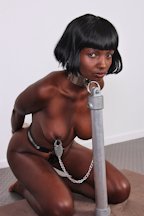 Tiny young Keira is back! After her last adventure, we didn't expect her to be back for more. The metal gear is so heavy for her, because she is so small. Still, she is here, and she wants to try some more. So we brought out the Posture Trainer. A serious bondage device, heavy and rigid. This device makes a girl completely helpless and vulnerable. Keira looks so cute, but there is nothing she can do, she can't even grab the keys that are on the floor. Beautiful and cute struggle, don't miss this one!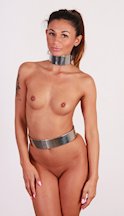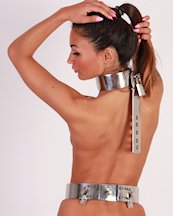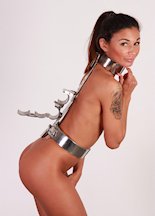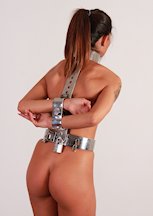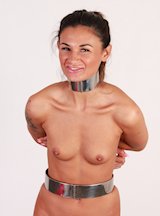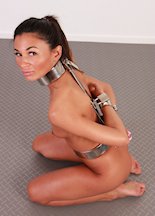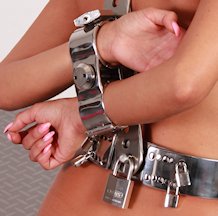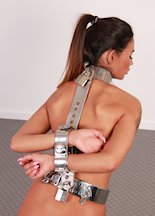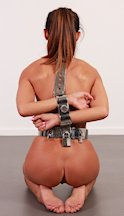 Dani Divine is back! She really wanted to pose in her new latex dress, but we thought that wasn't nearly kinky enough. There needs to be metal! And helpless girls (especially since Dani usually is very dominant)! A nice small size RigidStock TL was a great new experience for this latex goddess. Completely helpless with her hands up, Dani was confused at first, then confident she could get out, and then submissive when she realized she would need a little help with those keys. If you are a Dani Divine fan, or a RigidStocks fan, you really don't want to miss this update. Latex and metal – such a great combination!