All updates for
June 2022
Just wow! I am so proud to present my new resident model Ivy, she is simply stunning! I think she looks like Arwen, I hope you will see what I mean. This gave me an idea, Arwen on a One Bar Prison, isn't that just the ultimate cosplay? Ivy looks like a figurine, a movie merchandise doll on a stand! This beautiful pale skinned elf is impaled very deep with the sturdy One Bar Prison. Standing there in heels, there was definitely no way for her to escape. I wanted to keep her forever, this Arwen doll would look great in any movie collector's living room!! Check out the video and the gorgeous picture set! One Bar to rule them all!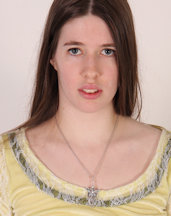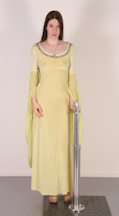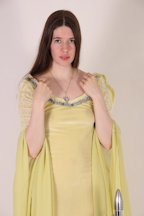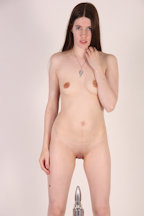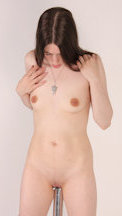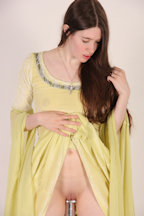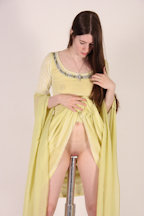 Not many girls are so well trained as my dearest Ballet Sub Ella! She is a professional ballerina AND submissive! What better combination could you wish for! She was doing a Chastity Deal at ChastityBabes.com, spending quite a while in her NeoSteel belt, heavy collar, and wrist cuffs, including sleeping, showering, etc. Check it out if you haven't followed the story! On of the final Challenges was a pair of heavy ankle cuffs. Ella did not mind, but she did request to wear her leg warmers for protection. She went up the stairs, and all around the house, walking on her toes as always. I decided to put her on the treadmill for a good look at her incredible skills! Enjoy! And don't try this at home!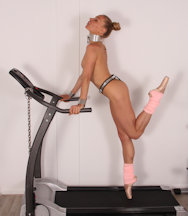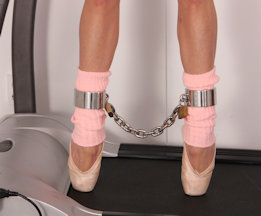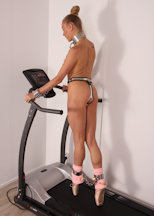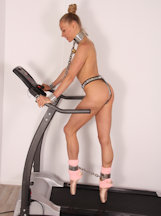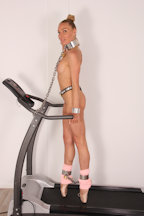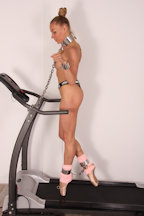 Kerry is back!! The cute bondage girl from Scotland will take on the Nipple Clamps Training Machine today and it is a bit scary for her, because she has very sensitive nipples! She will be locked onto the frame by her neck, wrists, and ankles, so she can't move at all. She even gets clamps on her labia! She prefers a gag when doing bondage, so a 2 inch red ball is added as well. Now the machine can start to do its evil work. It goes faster and faster, pulling on Kerry's nipples as she moans and wriggles. It is a relentless training device, there's no escape! Kerry loved this shoot, she already wrote me she wants to come back soon!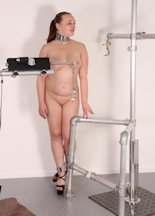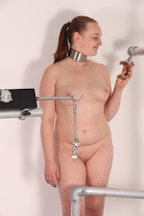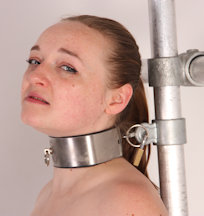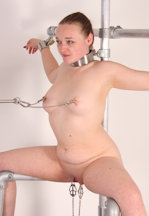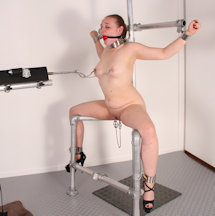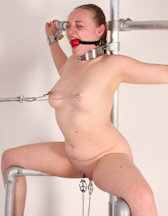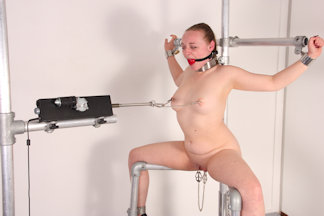 Denise is in the studio, she is a model agent who was supposed to book a model for me. But her model is very late and Denise is going crazy on the phone, trying to get her model here in time. No one showed up, so there was only one thing I could do: Denise would have to fill in. She was definitely not happy with that! The shoot I had planned involved the heavy stork device, nipple clamps, and a huge ballgag. Well, it's her own fault, she should have arranged it better. Now Denise will have to take the model's place.