All updates for
January 2010
Another new girl at MetalBondage.com! We convinced first timer Vanessa to be locked into a chastity belt. Just a belt, nothing more, like a few of our members have requested. It's great to watch Vanessa as she realises what a chastity belt is for… and that there's no way to get it off. She tries though, she pulls and tugs and even punches the chastity belt, but it remains firmly in place. She will get used to it eventually… we hope.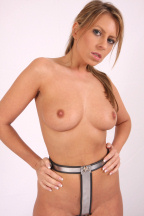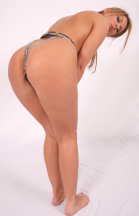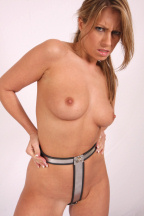 Little Gina seemed like a perfect victim to test this ultra heavy collar. Unlike other collars, that are bent and hammered into shape during production, this one is cut from a single block of steel. It weighs almost 2 kilos and it has four convenient attachment points. We locked it using a nut and bolt, and to make sure Gina can't reach that bolt we put her in a very long wrist spreader. Frustrating!!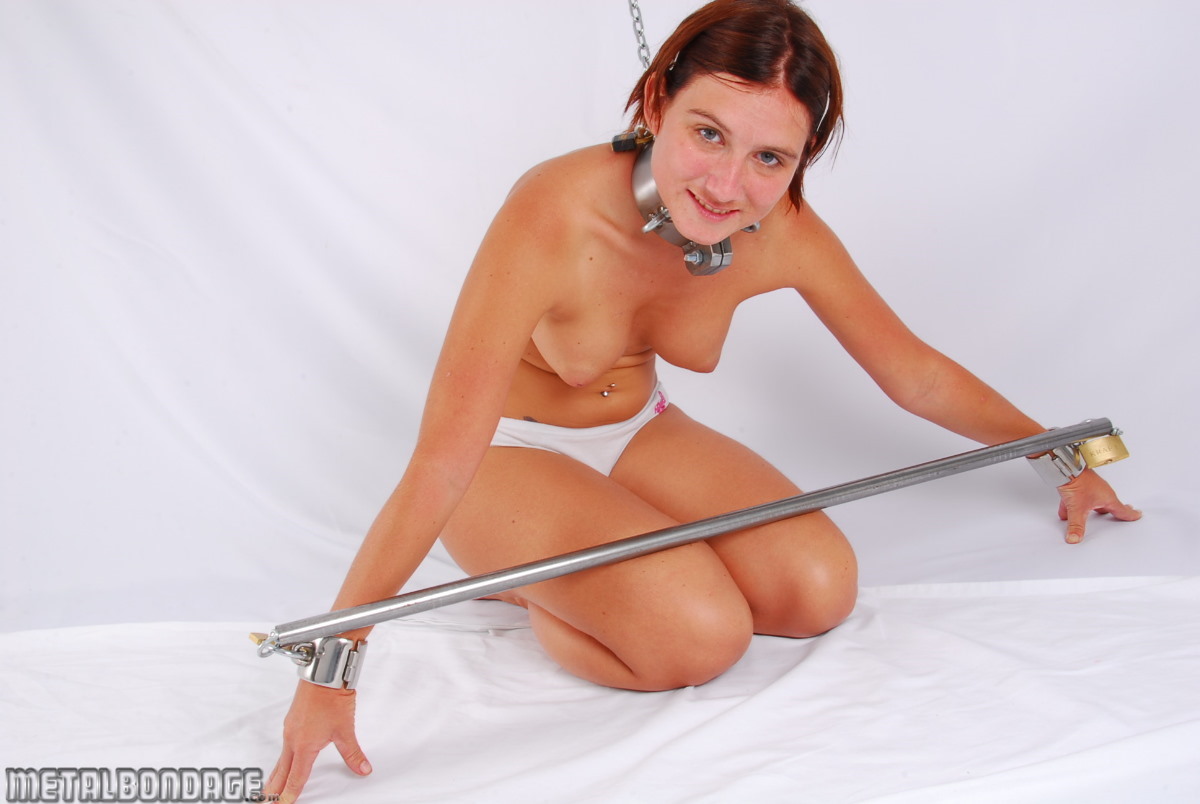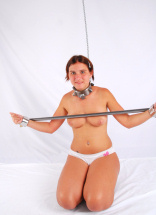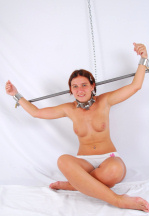 2010 will bring lots of new models to MetalBondage.com, we are sure of that! But many girls are a little afraid of posing topless in metal bondage gear. So we usually take it easy the first time. Jenny had never done any bondage or seen anything like a RigidFiddle before.She had great fun posing and trying to escape, even though the fiddle was very tight on her, hurting her wrists during her struggles! Jenny definitely will be back, so next time we will make things a little harder for her. Members can always email us suggestions… what shall we do with Jenny next time?