All updates for
April 2010
When we asked Hailey to do another session, she asked us if she could bring a friend. We didn't expect someone like Zoe showing up! She is a model too, but she only wanted to watch Hailey's shoot. After some convincing, and seeing Hailey in a RigidFiddle, she agreed to try it too! They are really close friends, which makes for some great interaction and cooperation in this update. They were going to need that, because we locked their wrists into each other's fiddle! It's an incredibly restrictive position for two girls! You really have to see the video of how the girls cope with this one!!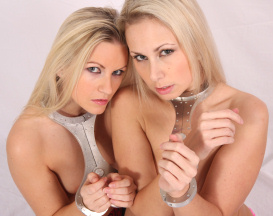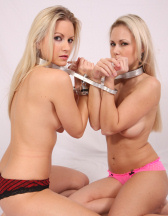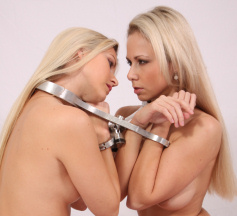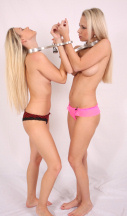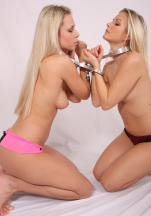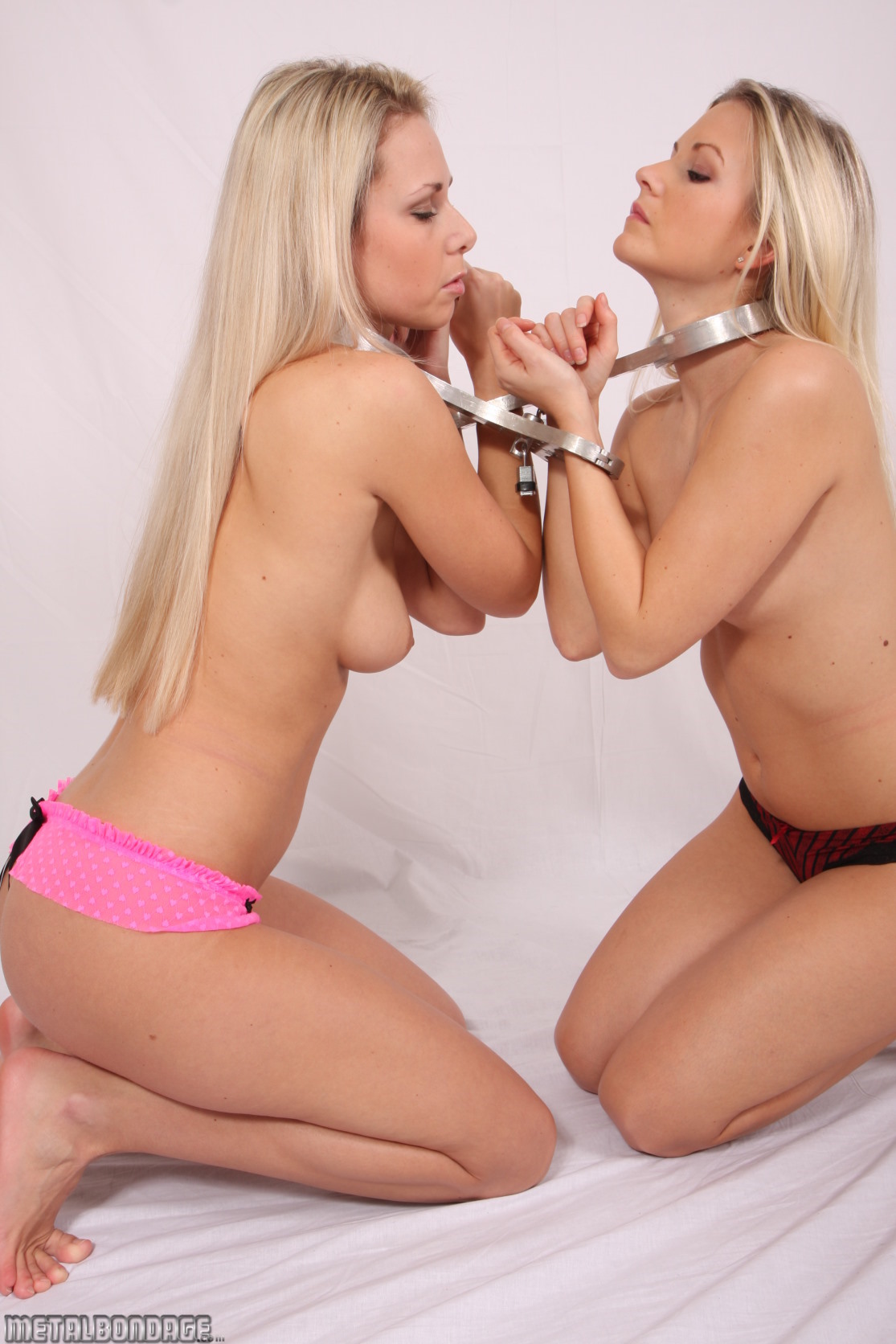 Our pet slave Jenny looks so good in her tight metal collar, wrist cuffs, and ankle cuffs. Let's add a heavy chain to take away some of her freedom and make her feel more like a slave girl. We lock the chain to her collar and to her ankles, but we make it very short so she can not stretch her legs. Her wrists are cuffed to the chain as well, and all Jenny can do is curl up, trying to get comfortable with this new experience. Well, after she thoroughly tests her restraints of course… why is it that these girls always think they can break metal with their bare hands?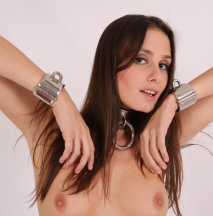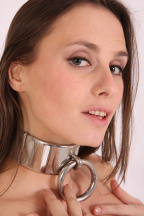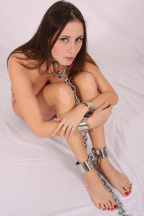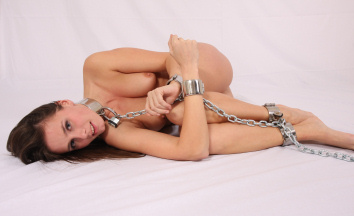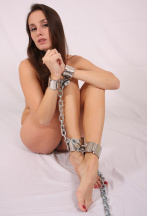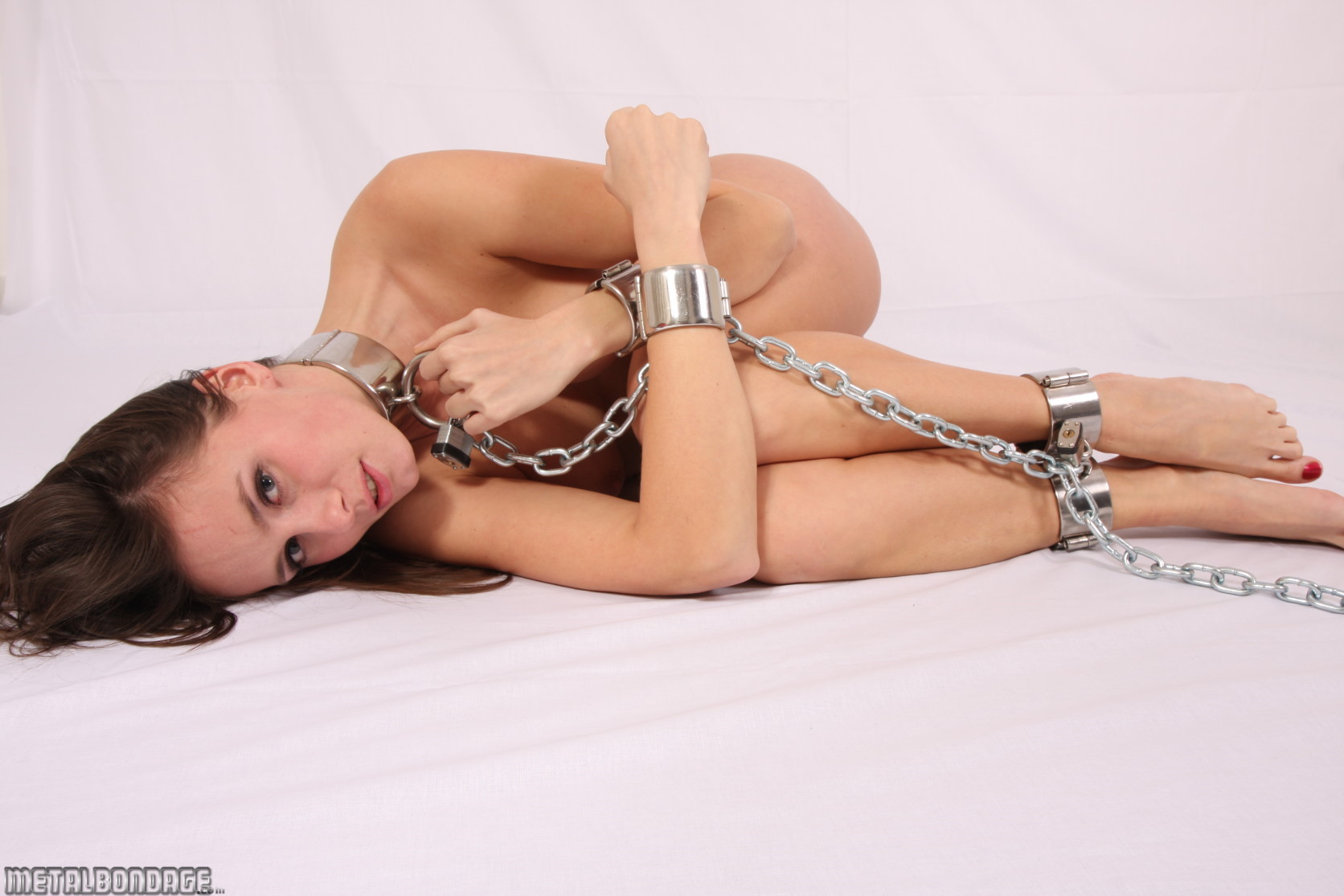 Indy is slowly getting into this metal bondage thing. She was a reluctant pet slave almost a year ago, but look at what she pulls off this time! We have chained her upper body and put her in some tight metal wrist and ankle cuffs. A red harness ball gag looks really good on her! We then hogchain her, locking her wrists to her back and her ankles too! A very nasty addition is the chain that goes to the top of her harness gag, so Indy has to keep her head up all the time, resting on her large breasts for support. How long will she be able to stay in this position?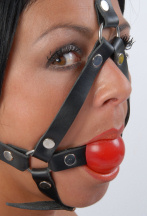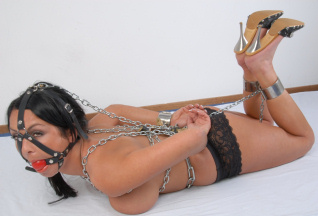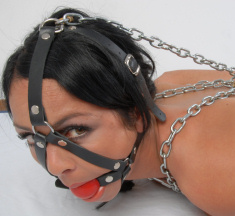 Tiffany and Vera are close friends, and both are very new to bondage. So let's do a fun set that won't scare these beautiful models! A box of neck cuffs should provide some nice entertainment. Just watch Tiffany (blonde) and Vera (brunette) gently neck cuffing each other, lifting their hair to expose their necks, stacking those neck cuffs higher and higher! At five each, the lead rings are locked together, creating some of the best MB imagery yet! And the good news is: next time they want to try something harder! We can't wait! Send in your member requests!