All updates for
November 2009
Her upper body wrapped in chains, Milena shows her submissive side. After 3 previous shoots, she is learning how to behave like a good pet slave. Her heavy iron restraints are attached to her waist chain and she is gagged with a harness ring gag. Milena starts drooling as she struggles gently, but she knows there is no escape for her. Milena´s training is complete.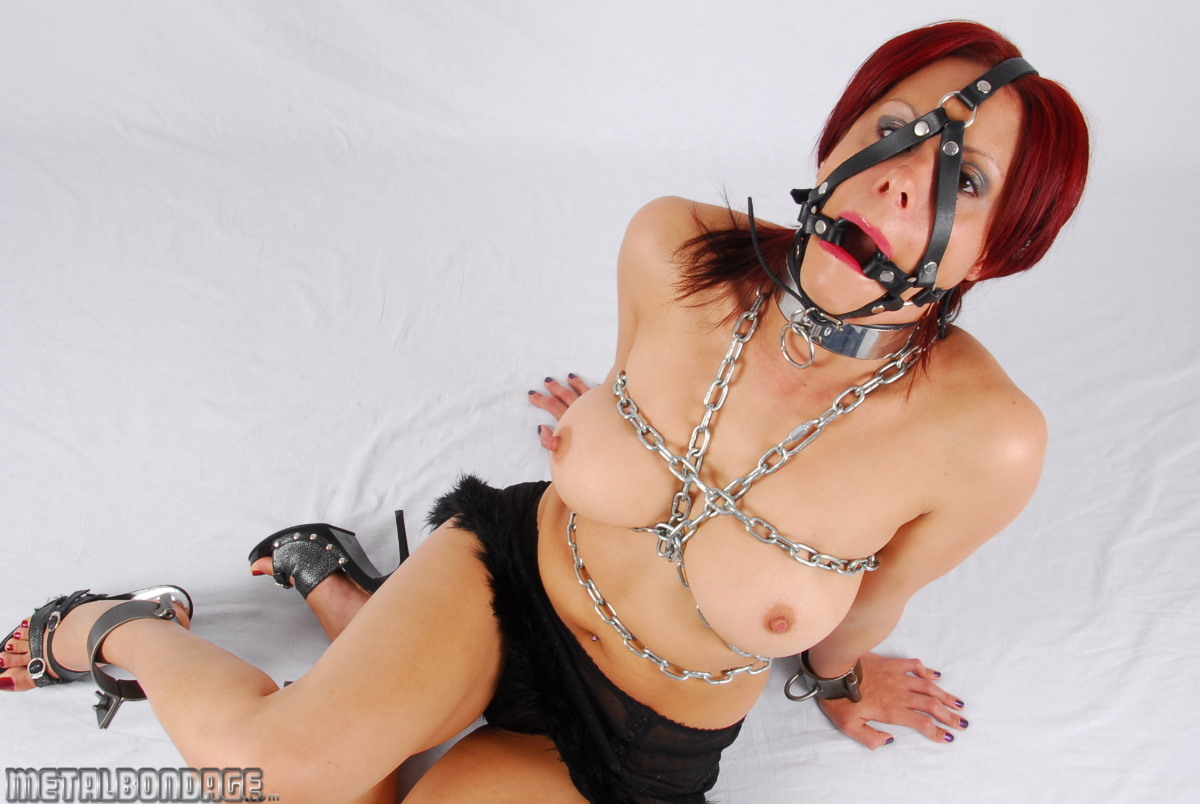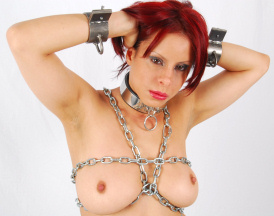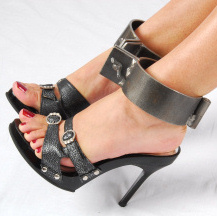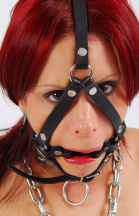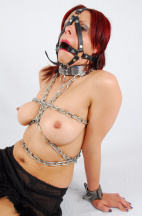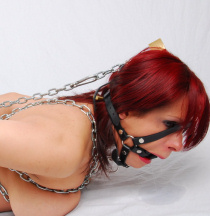 New slave girl Giovanna is initiated by our heavy shackle set: collar, wrist cuffs and ankle cuffs. She looks gorgeous! We padlock her wrists and ankles to our new 'wheel of steel', a heavy metal circle with four attachment points. It proves to be very effective, as we had hoped. Giovanna gets to try to escape our new contraption, we even give her the keys. Will she manage to do it?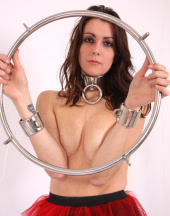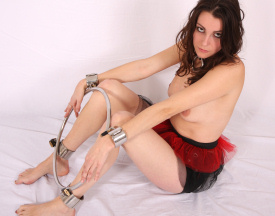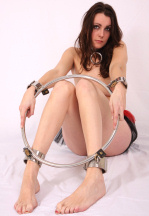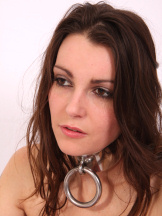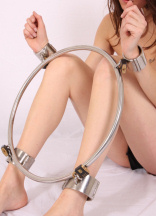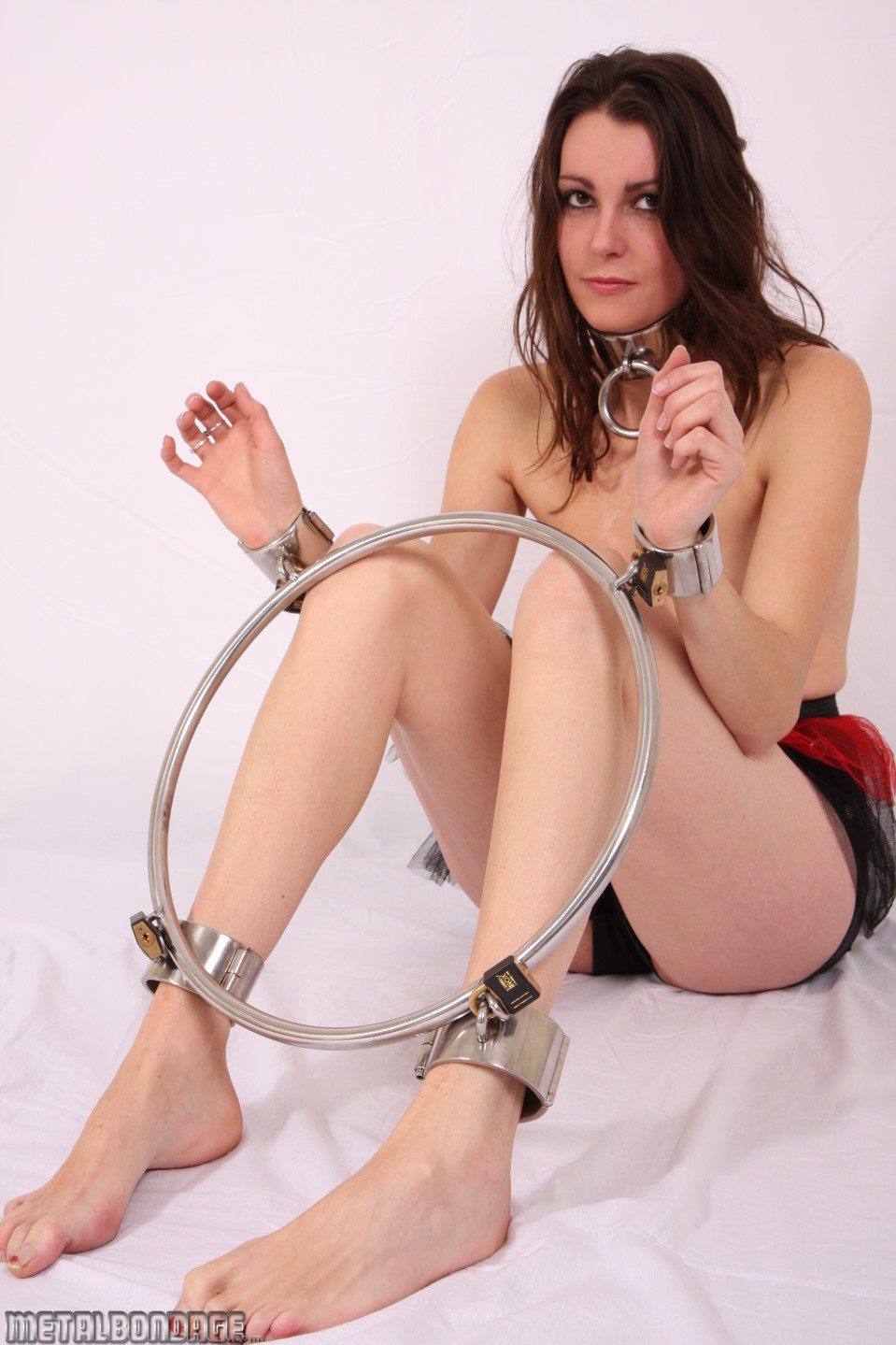 Until now, Natalie seems to have avoided our chastity belts in every update. So it's time to put this super slave in a very tight belt! We add a heavy collar and close fitting wrist cuffs – which we padlock to the chastity belt. Natalie looks powerful (with those silver boots) and submissive at the same time! Let's see her struggle to get out of this one then!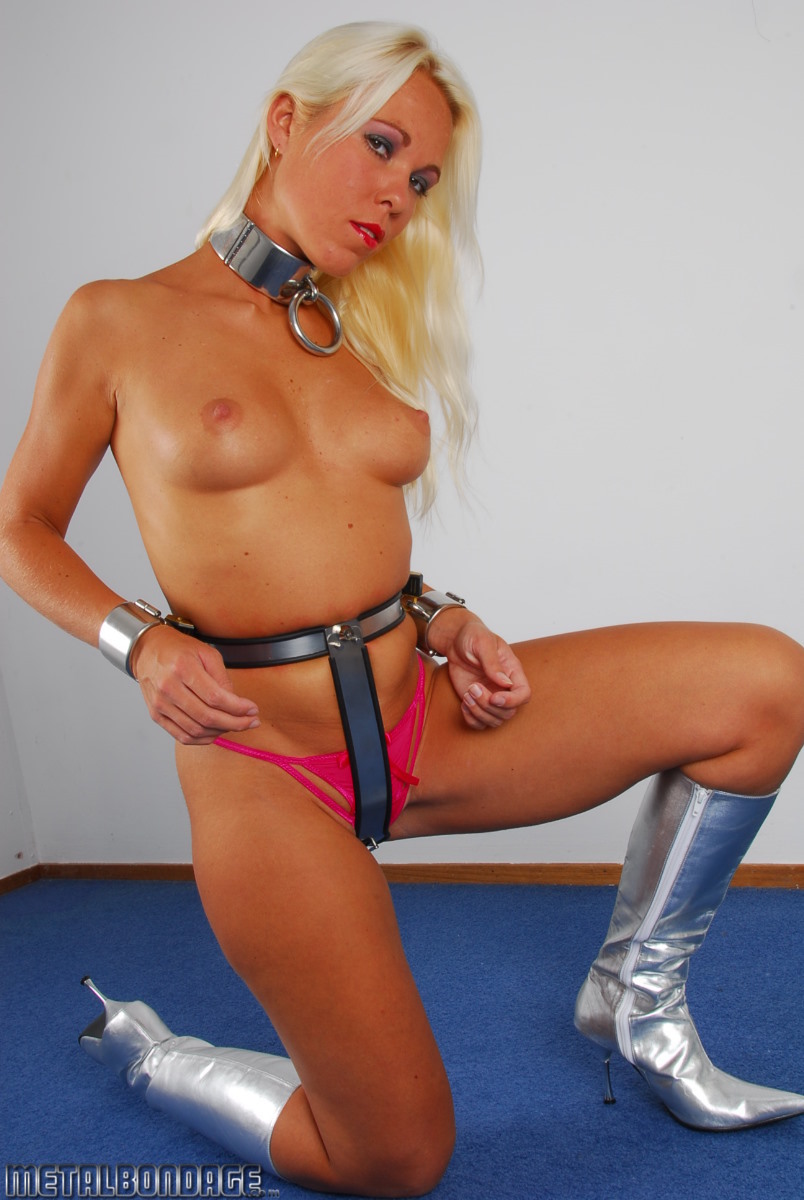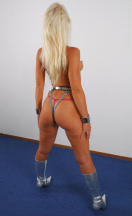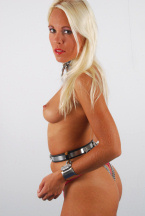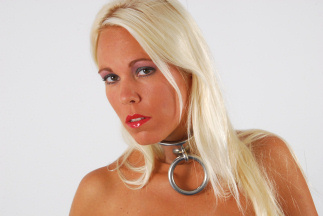 Meanwhile, we have fitted our gorgeous pale skinned pet slave Christina with a chastity belt. She looks stunning! Let's give her a little assignment, like escaping from a RigidFiddle model 'oo'. Amazingly, Christina takes this challenge very serious, she keeps trying and trying. She is beautiful to watch, gracefully and slowly figuring out her predicament. Next time we will take things a little further!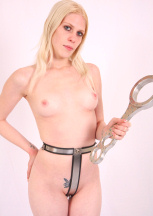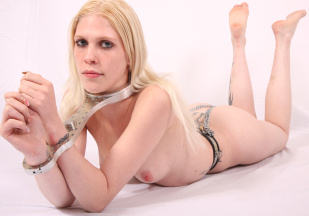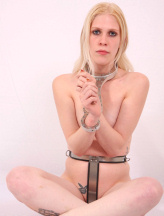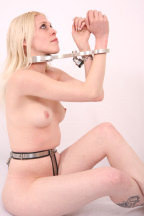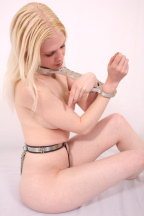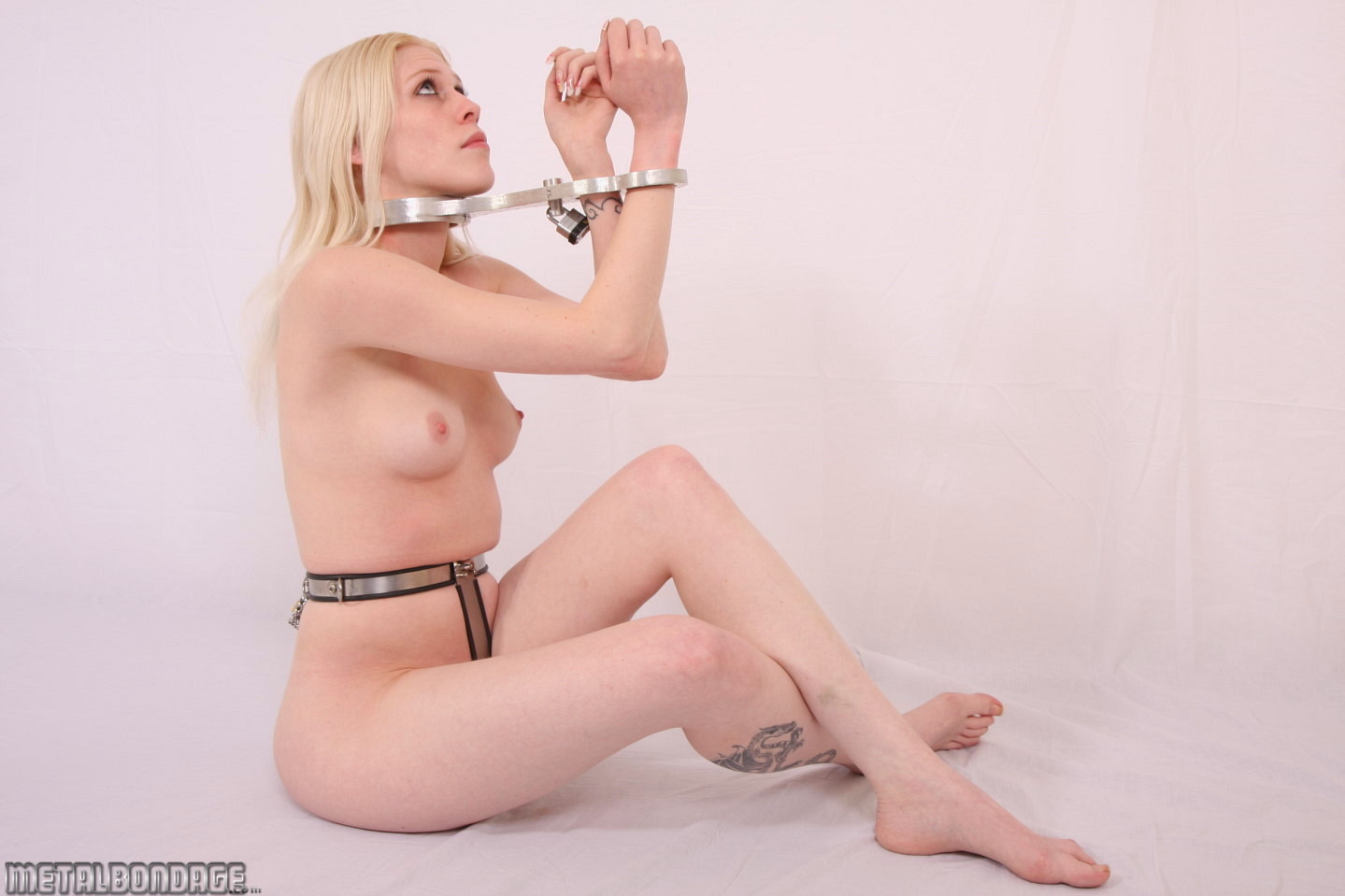 Apparently there is something very annoying about being chained to the ceiling in ballet boots while ballgagged :-) But the most frustrating thing has to be that wrist spreader with a fixed welded bar! Indy does not seem to like it, as she moans and growls to the camera. We don't understand, what's not to like about always having your wrists exactly at the same distance from each other?