All updates for
September 2023
Katerina Hartlova is back! With her enormous natural boobs, she is a perfect MetalBondage pet slave! I locked her in a huge heavy steel collar, so I could chain her to the slave post. Then I told Katerina to lock her giant breasts into a pair of boob cuffs, with very unexpected results! She got so horny by the tight feeling of these cuffs, she needed a magic wand immediately! I could have known, of course, Katerina is always horny! I'm so glad to have her back!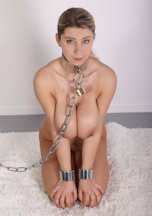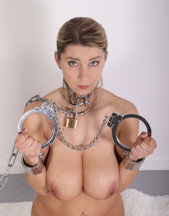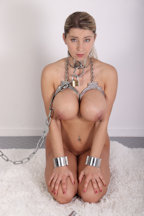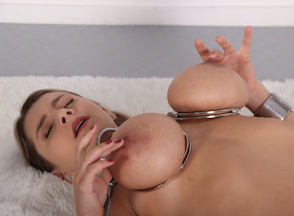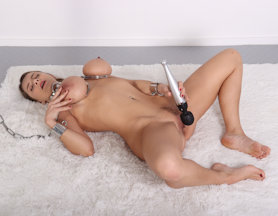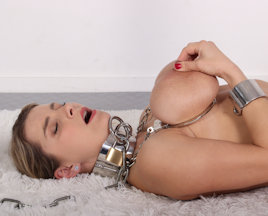 A new day, a new machine here at MetalBondage.com! The Spanking Machine is the latest addition to the automated torture arsenal, and it packs a punch! It can extend its swing from 1-10, the higher the setting, the further the spanking implement will be drawn back, landing harder and harder. Denise tries level 1-4 and it was already enough to make her scream and turn her butt red! I absolutely love this machine! Denise didn't like it at all. I will have to test it more on other girls, who would you like to see get spanked?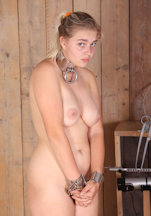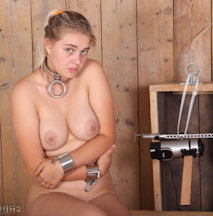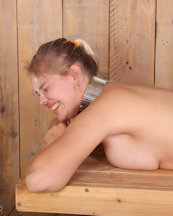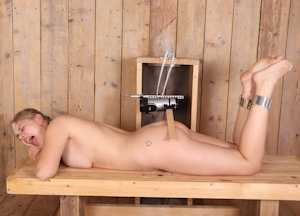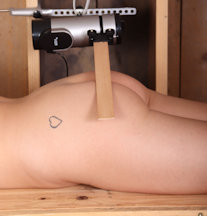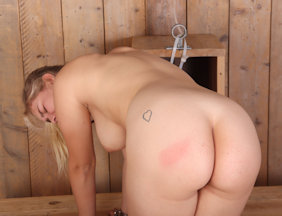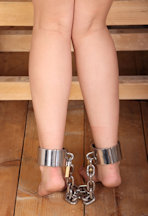 Curious teen Emma Evans joins the MetalBondage team of models to get locked in steel! She is so cute! And very tiny: I had to make a custom waist chain for her small waist! Her wrists cuffed to her sides and her ankles shackled, Emma explores her prison cell. There is nothing in it, except the One Bar Prison device. She tests how much the pole can extend and she imagines it can go very deep inside of her. With her cute tall heels, there is no way Emma can escape the One Bar prison that is impaling her. Even when I handed her the tool to lower the pole, she couldn't reach down because of her cuffs. I can safely leave the cell door open, Emma will not walk away from this double prison!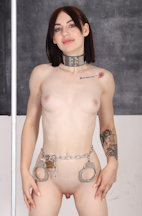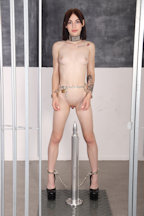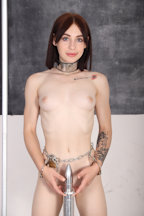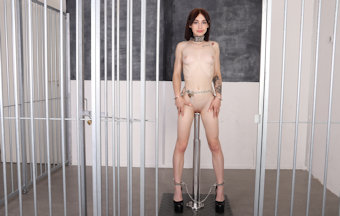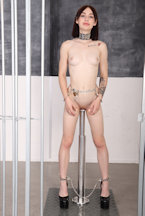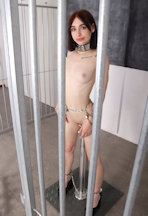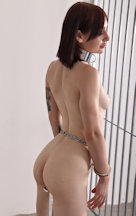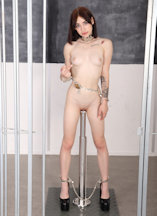 Power girl Alexis Luna is super strong!! But is she strong enough to handle my extreme abs training? Alexis gets locked to a frame, lying on her back, her toes are cuffed and connected via the ceiling to her nipple clamps. I let her rest her legs on a little stool, but as soon as I take away this stool, Alexis will have to keep her legs off the floor to avoid pulling on her nipple clamps. This is a brutal training and a terrible predicament, even for the strongest girl on this website!! Don't try this at home!