All updates for
October 2009
We have really unique spreader bars to go with our custom made restraints. What's so special about them? They are more rigid than normal spreaders, because they can only move in one direction (up and down). And, like our restraints, they don't require locks. How do they work? You will have to see the video of Romy – gagged for the first time ever – to see this limited movement construction in action!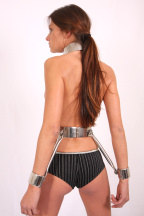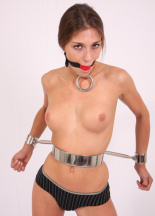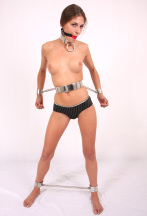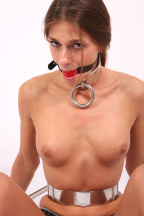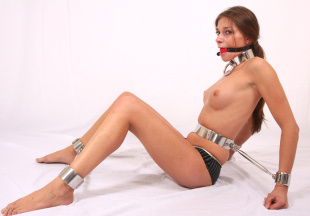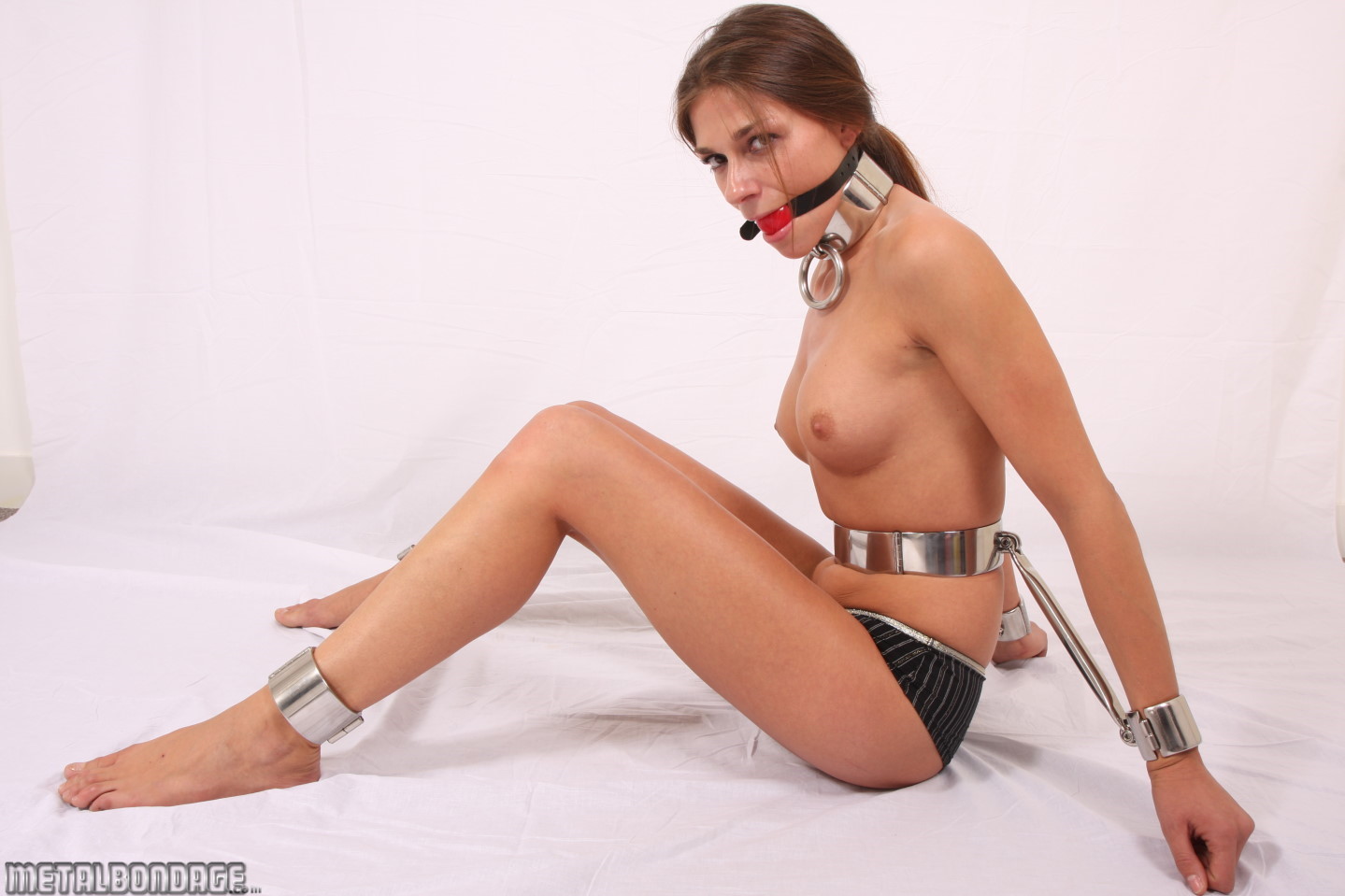 Sweet blonde Christina is our newest pet slave girl. We have to take it easy on her, as she is a little shy and nervous. Locking her into cold steel transforms Christina into a silent and obedient girl. She spends ages studying her new jewelry, as if trying to work out if any escape is possible. Next time we will continue her training and step it up a notch, but for now: enjoy pure beauty in steel!!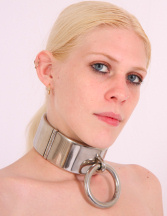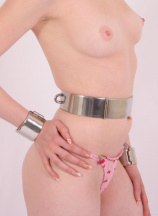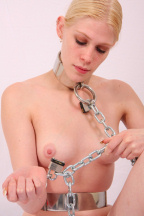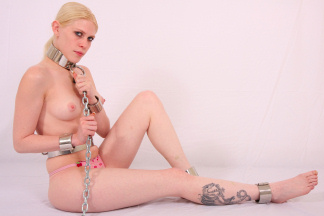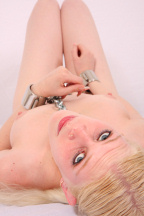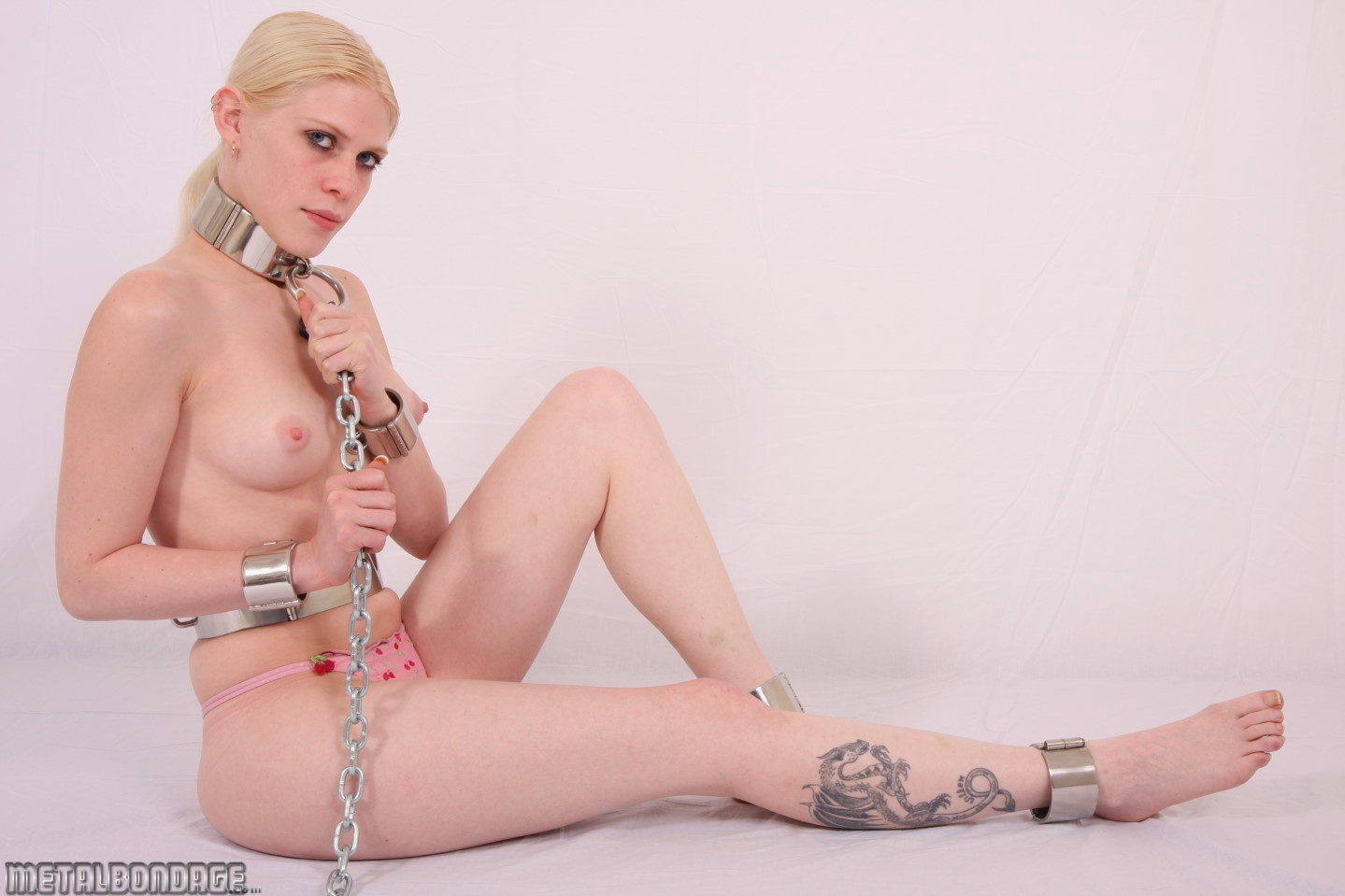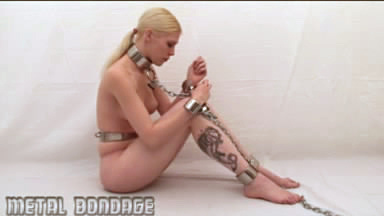 Hmm, this is strange… Gina (from www.boundlife.com) brought her own harness ring gag, but it turns out she does not like to be gagged with a ring gag. It makes her drool a lot, she says. Well then, why bring it? It will remain a mystery to us. Let's just see how far Gina will get when we give her to keys to her restraints, drooling or not!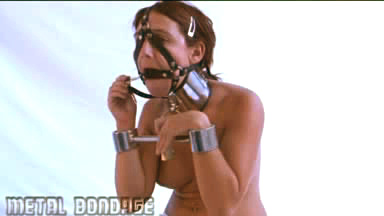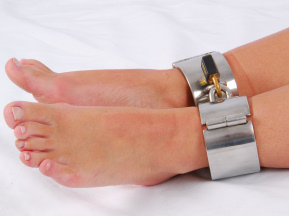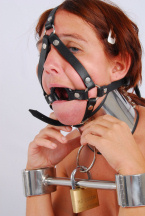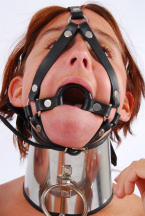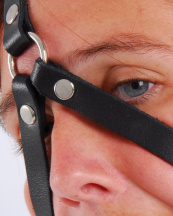 New girl Ivy has a rough start on MetalBondage.com. A chastity belt, heavy leg shackles, and a RigidStock. There is not much she can do, but unfortunately Ivy doesn't know that. She thinks she can free herself, and watching her try is so much fun! Sit back and enjoy a nice long video of Ivy struggling in her RigidStock! Priceless!