All updates for
October 2019
Tall dancer Britney is back for a new challenge! She will try the Wheel of Steel, the bondage device that makes your ass stick out, and prevents you from standing up straight. We cuff her hands to the top of the Wheel of Steel, and we also cuff her elbows. Britney is so flexible! Must be all that dancing! Let's see if those endless legs and arms can be flexible enough to get to the keys on the floor. Of course, it's an impossible challenge, but we didn't tell her that…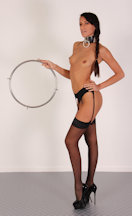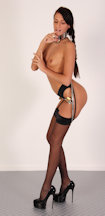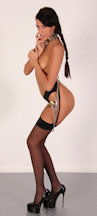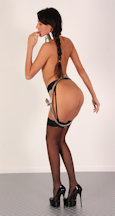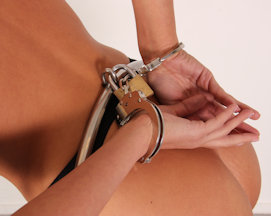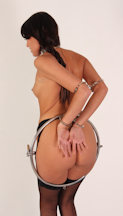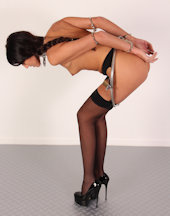 A lot of members wanted to see more Katerina Hartlova! It is pretty amazing to see this famous girl struggle in metal bondage. She is very… expressive. Our very heavy custom steel stocks are designed to keep a girl's arms up, so she can not defend herself against groping hands. And we can imagine that is what Katarina is most afraid of. Her massive natural boobs are completely exposed and up for grabs when she is locked in these stocks. We are not all mean though, we tossed the keys on the floor, so she could try and escape.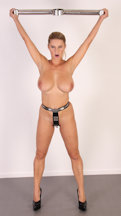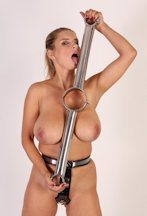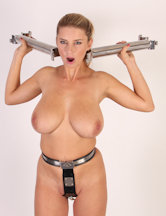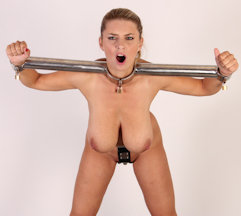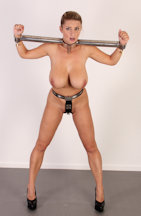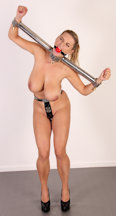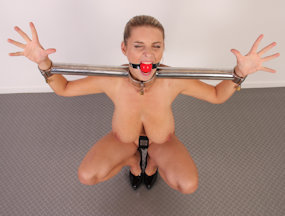 Nelly has a new girlfriend! We saw pictures of them together on social media, and Nina looks like a fun girl. We decided to invite them over for a duo shoot, we just love female couples. It is fun to think of ways to separate them in a very frustrating way. These hot girls just can't stop touching each other. Fully nude, Nelly and Nina were locked into heavy locking collars, and cuffed with 4 pairs of handcuffs each! Then we told them to padlock themselves to the slave bar. They didn't realize they would be JUST too far apart to kiss. So close and frustrating!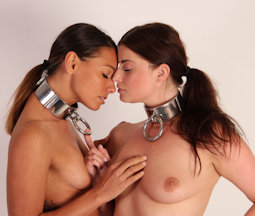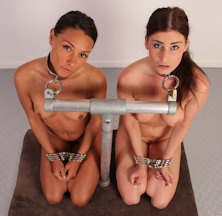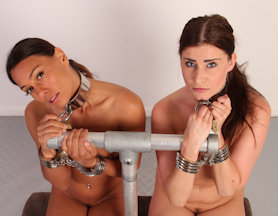 Little Caprice is back and we stuck her on the One Bar Prison again! This time, the device is a lot more sturdy and we left her alone for a while to see what she would do. It was really funny (to us), because Little Caprice found out she was really stuck. Wearing high heels takes away the ability to lift yourself up, so a One Bar Prison becomes a proper bondage device. Hands are free, legs are free, and still Little Caprice is not going anywhere. We told her to put her dress back on and wait. She hates us now, but don't worry, we lowered the dildo… eventually.