All updates for
October 2020
Remember the One Bar Vibrator? We used it with Darina Nikitina and Katerina Hartlova. This big metal toy can be mounted on our One Bar Prison to make the experience more challenging. Very challenging even, do you know how hard it is to keep standing when you are vibrated at high speed from the inside? Charlie Ten knows she needs to keep standing in her high heels, but her knees buckle from the buzzing sensations. Will she be able to do it? And what will she do when she gets her hands on the controls? Will she turn it off or turn it up!?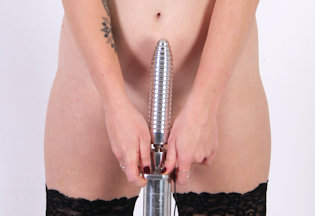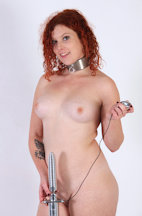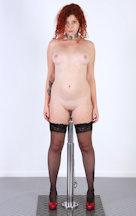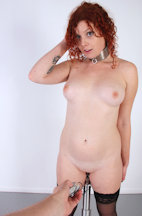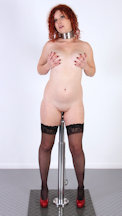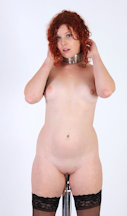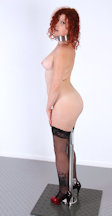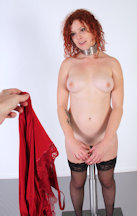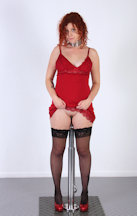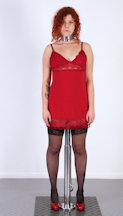 Remember our Connect-A-Model system? It is a model system of heavy steel cuffs that can be used to create anything from a fiddle to a blowjob machine collar. We used it as a 'stork' or 'scavenger's daughter' in this update with Ariel Piper Fawn, and this update with Sophie. Models always have a lot of fun rolling around in this inescapable device, but no one had as much fun as our newest model Lara Tinelli! Her awesome smile says it all: she had a blast being locked in this steel contraption! Enjoy watching her struggle and laugh in this fun update!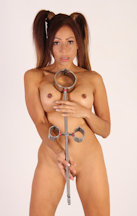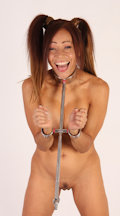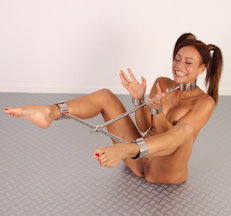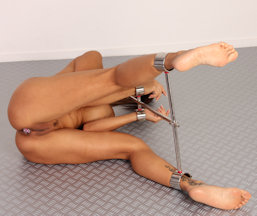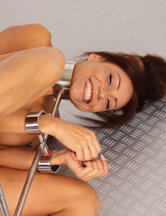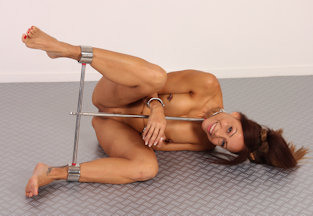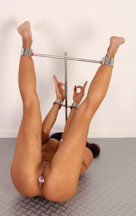 New model Lidia is 2 meters tall wearing these platform high heels! Towering Lidia is very new to bondage. In fact, she has never experienced anything like this shoot. We locked her in a white chastity belt, and she was quite nervous about what was going to happen. We tried a few collars on her and she eventually ended up in a very heavy collar, with a spreader bar keeping her wrists far apart. Even with the key, she couldn't escape this. Welcome, beautiful Lidia, this is your introduction to Metal Bondage!