All updates for
November 2011
Young and feisty Alexia Valentine is quite used to bondage and pain. But metal is new to her. She soon finds out that our steel is very unforgiving, struggling hurts a whole lot more and trying to escape is pointless. We cover her cute corset with a huge steel waist belt, add heavy ankle cuffs and a spreader bar to her high heeled feet and shackle her wrists to the back of her belt. A big tight collar finishes off today's slave outfit, and we almost feel sorry for Alexia, looking up at us with those big sad eyes. Check the video for some great struggling!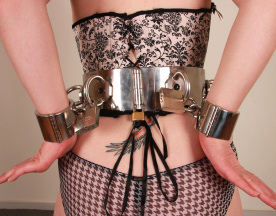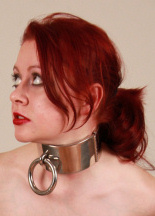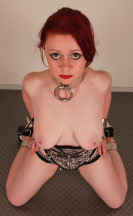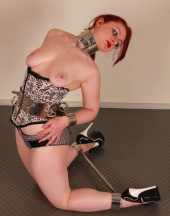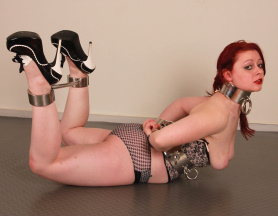 So what if we used our custom Connect-A-Model system to connect two collars? A simple and brilliant plan evolves into a very crazy shoot with two of our top models: Ashley Bulgari and Tiffany. Locked into tight waist bands and cuffed behind their backs, these girls are the first to experience a rigidly connected collar, and straight away they face a lot of problems. Ashley is slightly taller so she is pulling Tiffany up by the neck. They decide to kneel down, but they have to coordinate this very well or they will hurt each other. Soon, these girlfriends start to talk about their immediate future: what if they have to go to the toilet? Would they be able to drive a car? Have sex? They say it feels like being two snakes locked together, but as they find out they can still rub their boobs together, they are still enjoying themselves a lot! Funny stuff!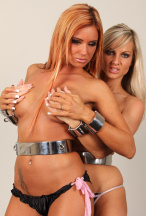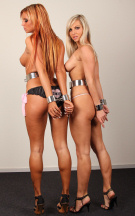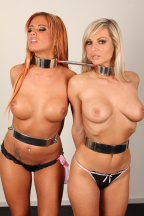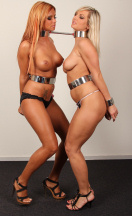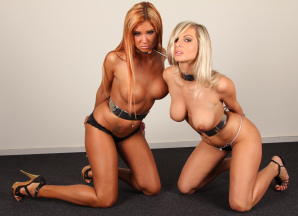 As far as we know, Cory is the only girl on the planet ever to escape a RigidFiddle model '8', all by herself. So we just HAD to invite her for an escape challenge at MetalBondage.com! We use the RigidFiddle model 'oo' on her now, because it is even harder to escape. And we spread her ankles using the RigidSpreader 'Jo-2'. Surely Cory can not escape her tight fiddle, with the padlock underneath, well out of reach? If she can do this, she would be the first girl (again) to escape a RigidFiddle 'oo' and we will have to think of restraining her VERY well next time…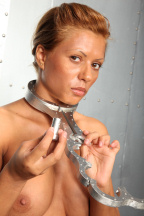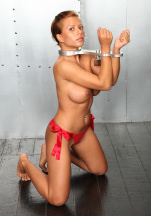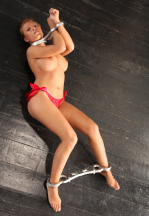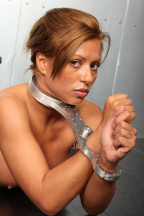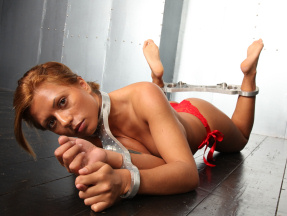 Jenni C is still locked in her very own chastity belt! Watch the perfect fit in this set, you can see the belt remains tight on her skin, no matter which way she moves. We would like to keep Jenni forever! And we have just the thing to do that: a heavy metal cage (it is actually heavier than Jenni). We lure this girl inside with a soft floor padding, and we get her to close the door padlock herself. However, she refuses to lock her neck in the built-in collar, so we just make her, grabbing her hair and clicking the padlock shut. This is great, we can now keep Jenni C forever!