All updates for
April 2020
We love the RigidSpreader challenge for new girls! They don't realize it is impossible, so they struggle a lot, which is very exciting to watch. Also, they don't know it's pretty much impossible to get up once they fall over on their backs, so they are inevitably ending up in this vulnerable position, very much stuck like a turtle. Roxy is such a bright star, always smiling, this local girl never fails to cheer us up! Roxy is available for custom shoots too, so let us know if you have any special wishes or fantasies for her!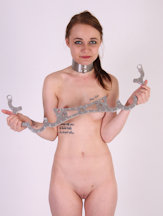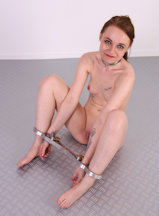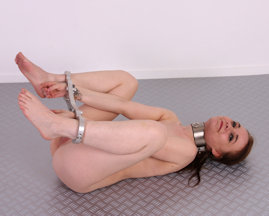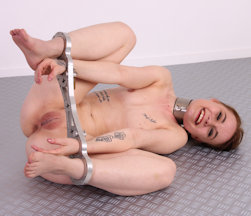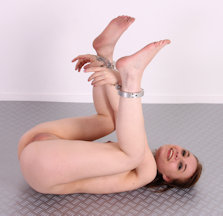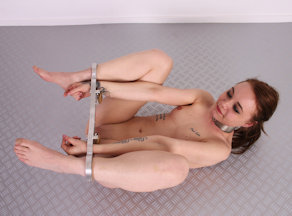 One of the most gorgeous and elegant girls in our model selection, Dominique is a tall stunning professional model who loves a bit of fun. We have been shooting with her for many years, she is always in for some heavy steel bondage. This time, she will be locked in a steel frame, spread eagle style! Dominique gets padlocked into a tight waist belt, a heavy collar, and a scold's bridle. It all locks on so she can't remove it. She is then chained standing spread eagle to a pipe frame. Her waist, ankles, wrists, and head are locked to the frame. She can't move much at all!!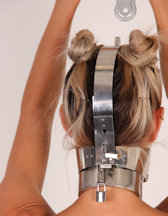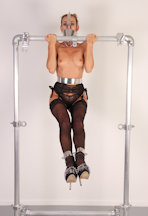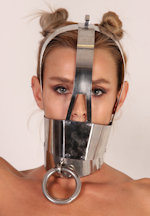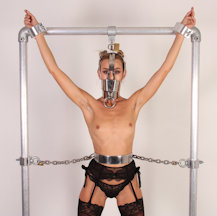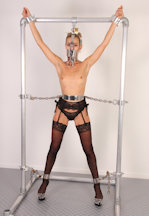 We haven't done many updates with our fucking machine yet! Time to get cute young Ariel on all fours, lock her down to a metal frame and let the machine run for a while! Ariel was excited but also a bit scared by the fact that she wouldn't be able to control anything. It took her a little time to get into it, but once the machine was running at a nice steady speed, she seemed to enjoy her predicament a lot! She started moaning so we gagged her! A very intense session for Ariel!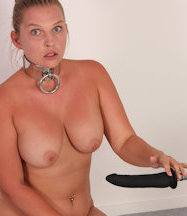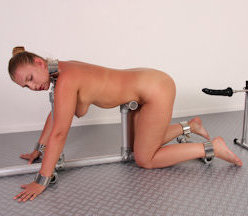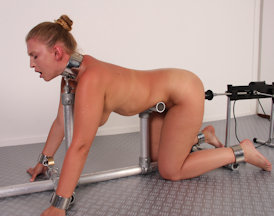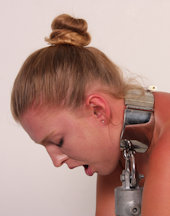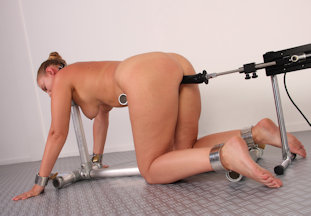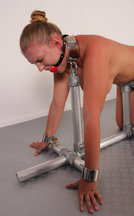 RigidCuffs are fun! We have a lot of them, and today we are going to combine the RigidFiddle and the RigidSpreader to make Ariel Anderssen's life very hard. We start by locking her into the fiddle with her arms under her knees. This is a very restrictive position, there is no way she can get her legs out of that. But to make sure, we are adding the RigidSpreader to keep her legs apart. She struggles hard to reach the key, but once she falls over, she is very much stuck in this position, like a turtle. The queen of bondage is so helpless! Enjoy!