All updates for
February 2019
Please welcome Valentina Bianco to MetalBondage.com! This tiny girl loves to play with herself, so she should really be locked in a chastity belt. But let's be nice for once and give her what she wants. She won't be able to play with herself though, and it may be a little bit more than she asked for! The metal frame locks her in a fun position with her legs up and her wrists stuck to the steel pipes. A magic wand is placed right on top of her clit, and the fun starts! Watch how she stops struggling when the magic wand is turned on! This girl has got her priorities straight!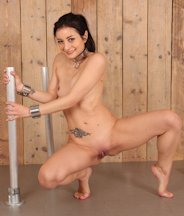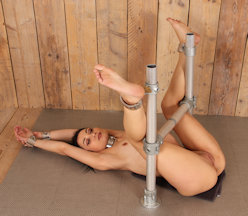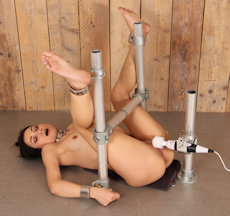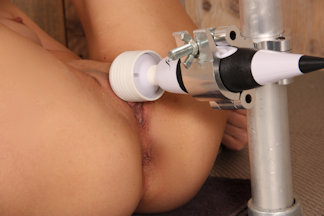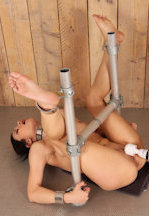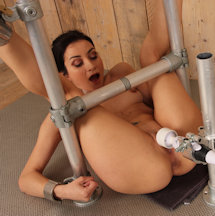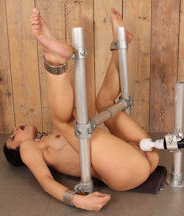 Remember Crystl and Lynn, two gorgeous lovers / dancers / models? They are back! Locked in their chastity belts, these graceful girls will lock on FIVE pairs of neck cuffs today. This is a lot bigger challenge than you might think, since Crystl has had some very bad experiences in the past that are triggered by anything that goes around her neck. We would not advise anyone to try this but Lynn wants to help her terrified girlfriend through this. So they are going to try it anyway. They have each other for comfort, it is beautiful and very intimate to watch!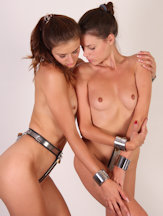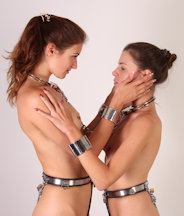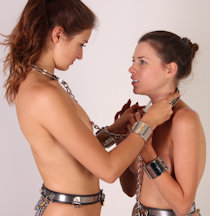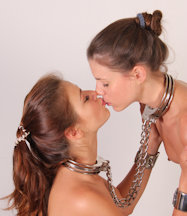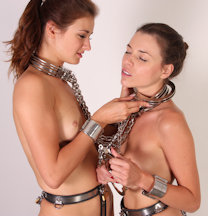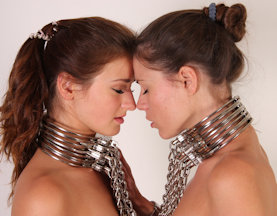 A new challenge for Liz Rainbow! Our brand new stainless steel pussy weight lifting set has arrived! It consists of a shiny smooth egg, a chain and 4 weights. The weights are 250 grams, 500 grams, 1 kilogram, and 2 kilograms!! The weights can also be combined for a total weight of 3.75 kilograms! We want to see how much weight Liz Rainbow can lift with her pussy! This is a lot harder than you might think. She can only use her inner muscles to grip the smooth egg, but as Liz is always horny it will slip out very easily, so she has to grip incredibly tight to even lift the smallest weight. Liz tries to lift 250 grams first, and she adds more weight as she goes. She goes all the way up to 2.5 kilograms this time! And she wants to come back to improve on that record!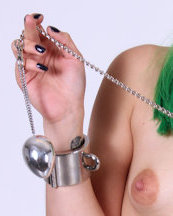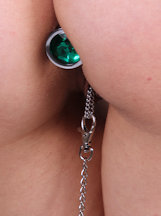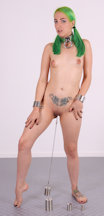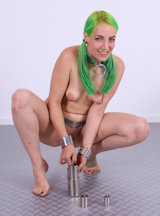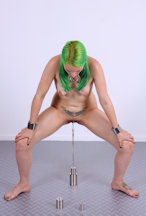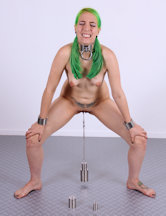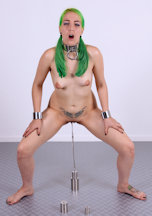 Remember Alisa? Well, here is a secret: her name isn't really Alisa. She is a fashion model with a very strict agency, who would never allow her to try this. But still she came back for more, she must really like it! We locked her in the same chastity belt again, chain style in the rear, because it was such a perfect fit. This time we make Alisa try the very heavy stocks. They are heavy, but once locked on the weight is not too bad. Escaping is impossible, as Alisa found out. Even when we helped her a little, she was still stuck!