All updates for
November 2020
Little Lanta is the perfect bondage doll. Big eyes, doll face, and a body you can bend in ANY position you would like. Doesn't a perfect doll deserve a doll stand? Lanta is so cute and tiny, we didn't know if the large 3 ball dildo would even fit. But it went all the way in, it was really deep, all the way up to her belly button. Wearing ultra tall heels, there was no way Lanta could hop off the dildo, because she was already on her toes. We had to impale her quite deep though, because she is a contortionist, we were afraid she was going to do one of her tricks to escape. But it turns out our cute top gymnast was as stuck on the One Bar Prison as any other girl before her. Was she happy about it? Watch the video to find out!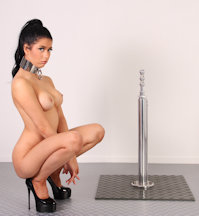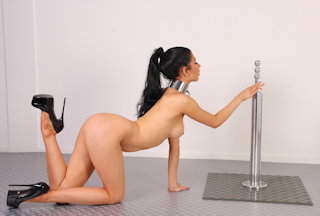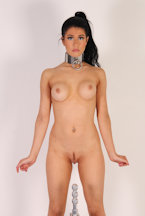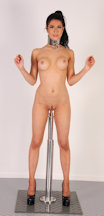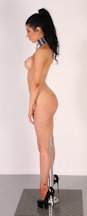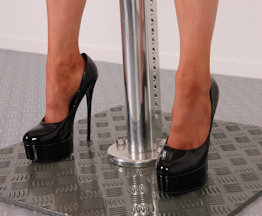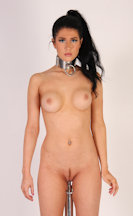 Cindy Dollar is back to test our latest invention: the Posture Collar Gag! It is a steel posture collar with an attachment spike at the front, where different gags can be mounted to slide into a model's mouth. We could mount a ballgag, a penis gag, but today we are going to test it first with the metal tongue plate! It worked beautifully, and we were able to slide the plate deep into Cindy's mouth. She couldn't move her head up, down, left, or right anymore. The tongue plate held her tongue down so she couldn't speak, and some drool started forming. We locked her wrists to the back of her chastity belt and nipple clamped poor Cindy. We love testing things on Cindy Dollar, she is a perfect bondage doll!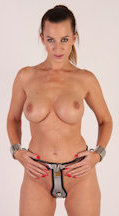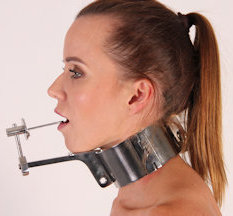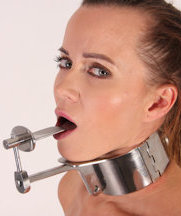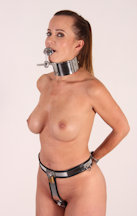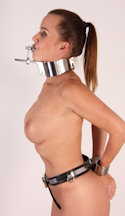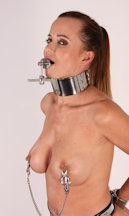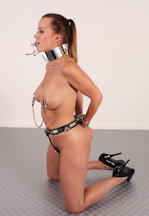 Pretty girl Farida from Turkey wanted to try some metal bondage! She soon found herself completely naked, locked in a chastity belt and our RigidStock TL! Farida told us she is an influencer and a fashion blogger. We are pretty sure these pictures will not go on her instagram! This is a completely different challenge for her, trying to get out of the stocks. Of course, it is impossible (especially for new girls), but we loved to see her try. Farida became more and more frustrated, she is absolutely not used to having her arms and neck restrained. It's a stunning update, let's hope she comes back for more! If she does, what do you think we should do with her?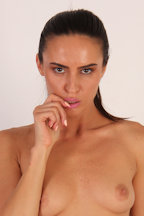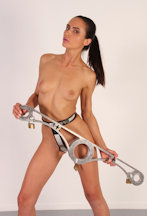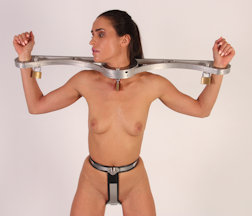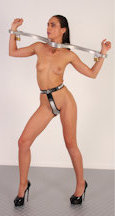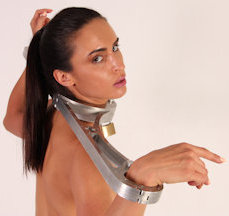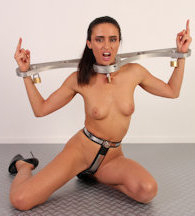 Of course, it is a tribute, but I hope you will forgive me. I just HAD to try this out! With the cooperation of a rather bemused Valentina Bianco, I tested my first prototype for the Portable Fucking Machine! It was pretty epic! Of course, many things need to be tweaked still, but I couldn't resist showing this to you. It will have better angle adjustment, a battery pack (of course), and a better body harness. The goal is to be able to wear it under clothes (skirt and top). Imagine walking around doing your daily tasks GETTING FUCKED ALL THE TIME. I was so excited, I forgot to collar Valentina. I hope you like this special 600th update of MetalBondage.com!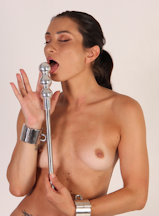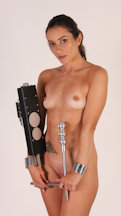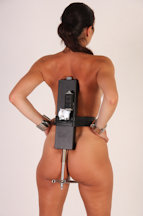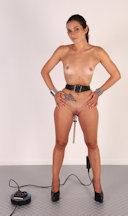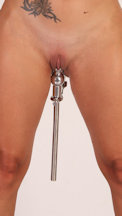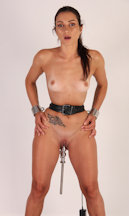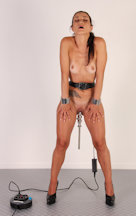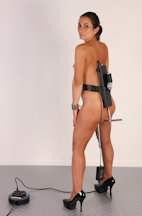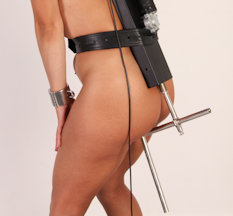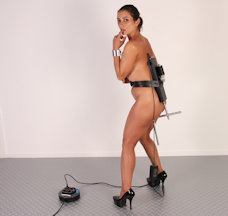 This device is so over the top! Not just because of the massive spikes on the collar, but mainly because everything is solid steel (not hollow), which means it is extremely heavy. Most girls can't even lift it. We have used it before on Kerry (who loved it!), and Sophia Smith (who didn't love it!), and now it is time for a brand new girl to try it. She has never done any metal bondage before, Scarlett Hope is going straight into one of the heaviest, most uncomfortable devices on her first shoot! We put the keys next to her, but there was no way she could reach them at all. Scarlett said: 'all I can do is sit here', which is exactly the point of a stork device! Have fun Scarlett!