All updates for
March 2018
New girl Alisa was doing a Casting over at ChastityBabes.com, and she had to wait for a few hours in her belt. So we just asked her if she was flexible at all. She didn't know what we meant but as soon as we pushed her arms together she knew what was going to happen. She would be tested for her elbow bondage skills! In metal of course. Impressively for such a broad shouldered strong girl, Alisa's elbows go together all the way! Making her elbows touch in heavy steel restraints was a lot of fun, as Alisa tried to work out how to escape from these cuffs. We even handed her the key, but she still couldn't escape! Alisa is a stunning beauty, let's hope she will be back for more bondage tests soon!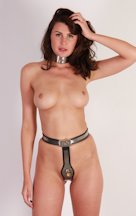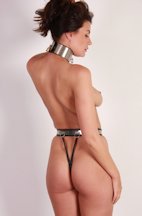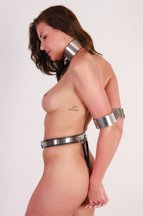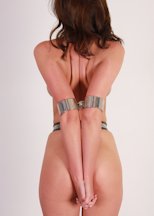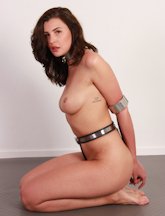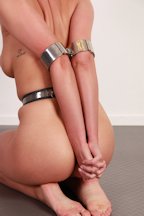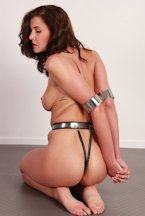 Exotic beauty Yasmine is such a stunner! She is up for anything, as we found out recently when we sent her home in a locked chastity belt without the keys! Go to www.chastitybabes.com if you missed that story! It's been a while since we used our super tall steel posture collar, also dubbed the 'Giraffe Collar' by members. It has four attachment points so we decided to build a nice frame for our gorgeous sub girl Yasmine. She couldn't really sit down all the way and she couldn't quite stand up either! Perfect! Yasmine is available for custom shoots by the way, just email us to see her in your exclusive ultimate fantasy script.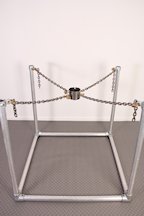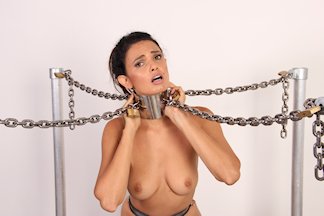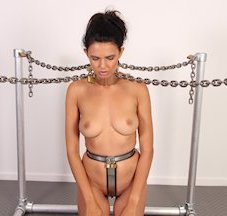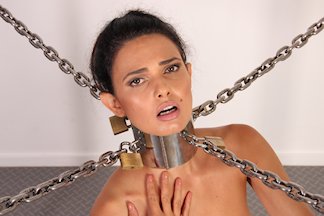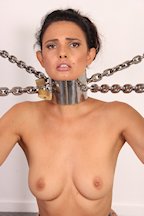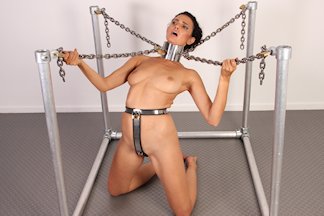 This is another feature update of the kidnapped CEO theme. The one we did last time was very popular! It seems a lot of people have the fantasy of teaching their female office boss a good lesson! When we saw arrogant office worker Lana, with her tight leather skirt and big jewelry, we knew she was going to be a perfect victim for our feature. It wasn't long before she woke up in a dark basement, chained to the wall, stripped of her clothes, locked in a super heavy steel collar. That's better! We are going to keep her for a while, maybe she will change her attitude!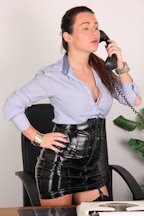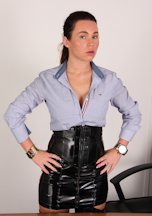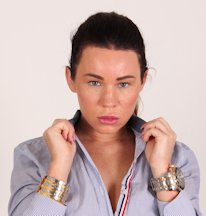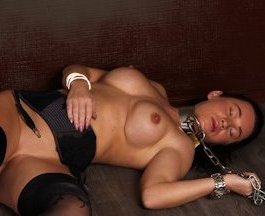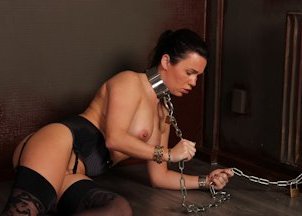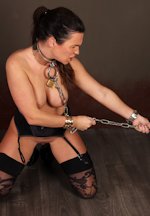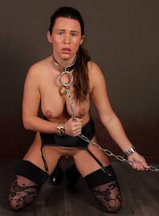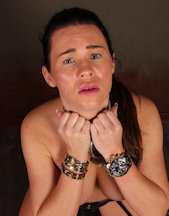 After introducing The Spider with Stella Cox, we kind of let it rest for a while. It is a hard device for models. Today, it's time to try it again, with the wonderful Samantha Bentley… who was a bit hesitant about trying this huge heavy contraption. There are five holes on our Spider. Each of the holes will bend a girl even more. Which hole will Samantha be able to do? We gradually increase her back bend until we reach her maximum strain. It's not easy! Don't miss the great video of Samantha Bentley suffering in this extreme steel device!