All updates for
April 2019
Let's do a little escape challenge with tall brunette fashion model Alisa! It's easy: escape from 5 pairs of handcuffs and a pair of heavy wrist cuffs (behind the back) and she can go! But we know Alisa does not have any escape experience, she does not even know how cuffs work exactly. For us it is just an escape to watch this stunning model struggle in metal bondage. Because we just love a beautiful woman in chastity and collar, trying her best to escape her restraints (but failing).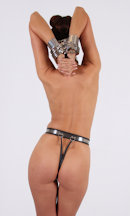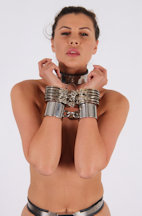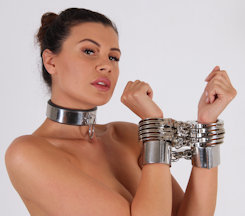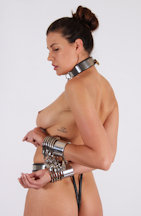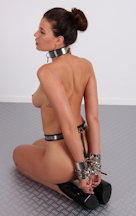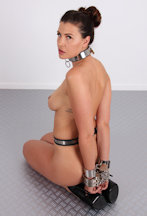 We had quite a few flexible models over the years! And we locked some of them in a full split, which is quite a predicament! Muscles cramp, and it is an exhausting position to maintain. New girl Bree reckoned she could do it. Well, let's see! Locked in a heavy steel waist belt and collar, plus ankle and wrist cuffs of course, Bree did a few warming up exercises before we chained her into a full split, locked to the wall. Legs open as wide as possible, Bree was amazed by how helpless she felt. There was no escape, even with her hands free. Of course, we locked her hands to the wall too, and we left Bree to struggle for a while. Such an impressive skill! Well done Bree!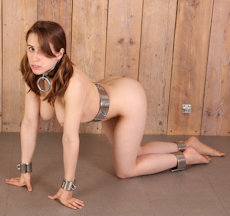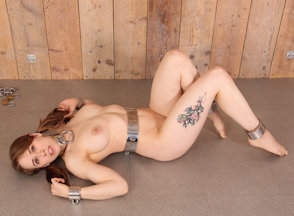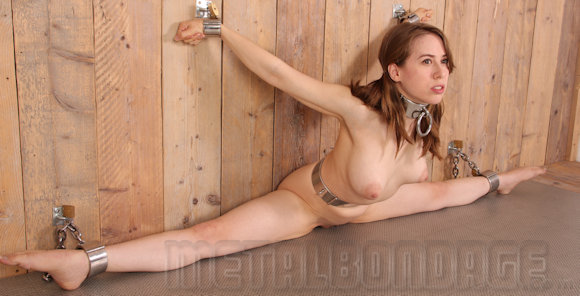 We just needed to shoot some metal bondage with new girl Helena! She was locked in this chastity belt for an afternoon (check out her ChastityBabes Casting), so we just set her another challenge: heavy elbow cuffs! With her wrists cuffed to the sides of her chastity belt, Helena's task was to escape, using the keys on the floor. She is so stunning! Perfect face AND a perfect butt, especially in that NeoSteel chastity belt! We think Helena was very new to bondage, never been belted or cuffed before, and she is not a model (she works in a shop), so hats off to her for getting nude and locked on this Casting day!!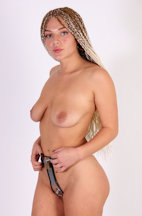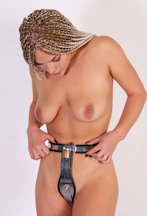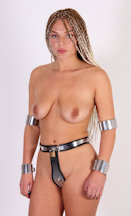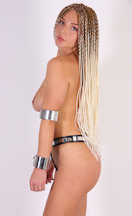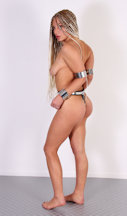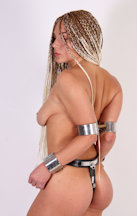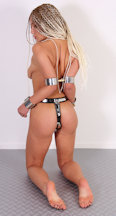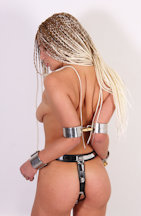 When we had Ariel Anderssen over for a Chastity Deal, we decided we might as well 'use' her for other things, like a bit of metal bondage! Ariel had previously commented how much she liked the update with Rachel Adams in a steel hogtie, so we went ahead and put Ariel in the same position. She literally could not move an inch. And as more time passed, she started drooling uncontrollably. Yes, this is an extreme position, and it starts to take its toll after a while, but we all know Ariel loves this kind of predicament more than anything in the world! The famous Ariel Anderssen, completely stuck, don't miss this update!