All updates for
March 2010
So we guess you liked Hailey last month! Let's see if Hailey likes you too, when we fulfill a popular member request of putting her into the very heavy custom made stocks. This time we put the locks on the backside for a nice and clean look. If you don't believe this bondage item is truly as heavy as we say it is, just watch the video of Hailey moving about. She has to support herself every few seconds, resting the bar on her knees or awkwardly trying to lie down and get up again. A hot girl totally helpless in metal! To anwer that question: yes, we think Hailey liked it ;-)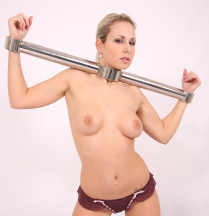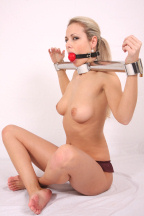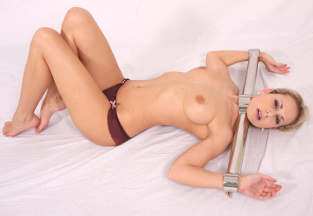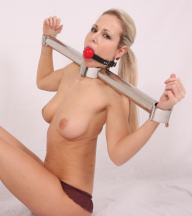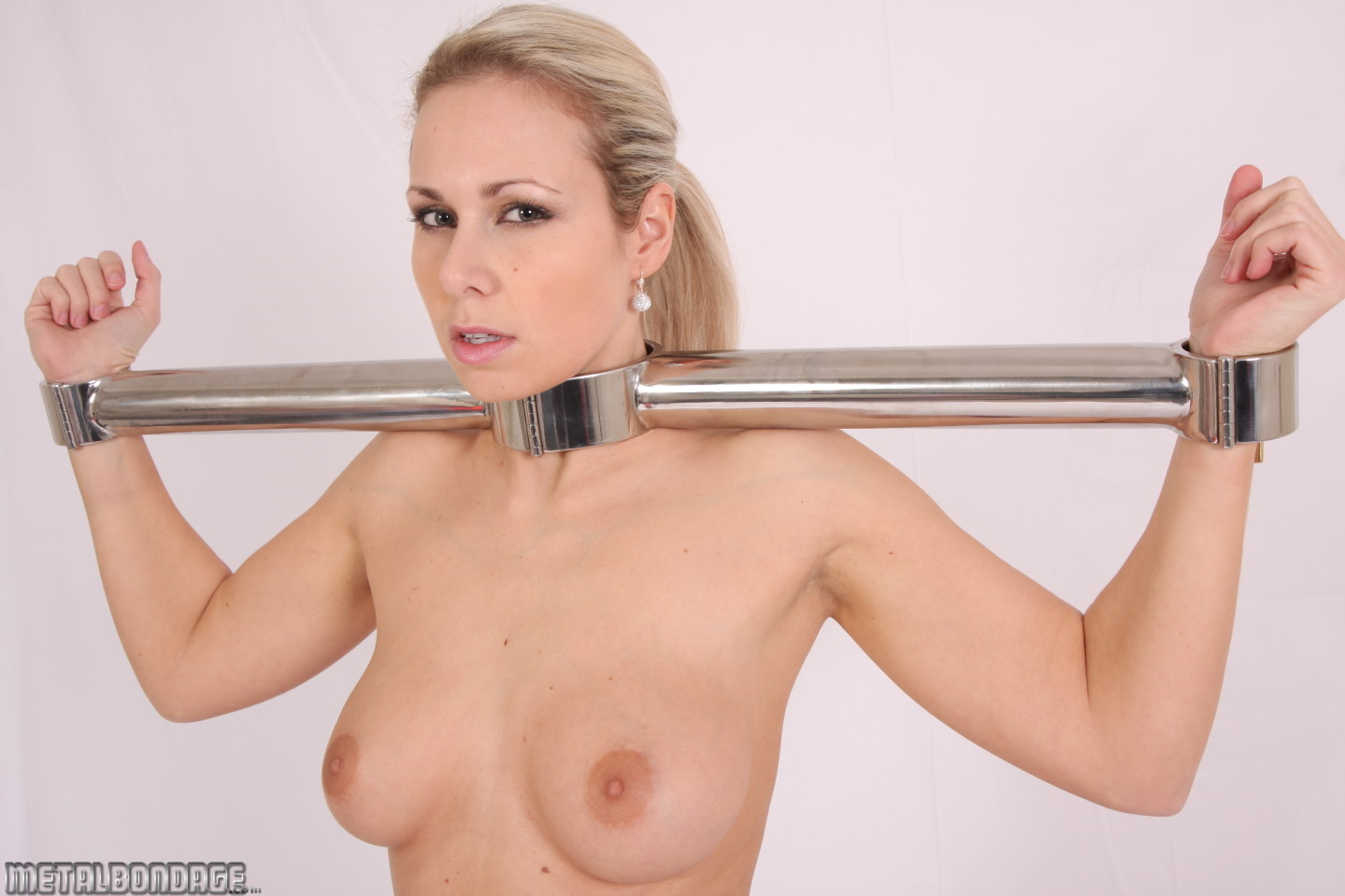 Vanessa is so glad she doesn't have to wear a heavy collar. Just the wrist and ankle cuffs and the chastity belt is bad enough, she thinks. We show Vanessa her new home. It's a very heavy and sturdy metal cage! Reluctantly Vanessa crawls inside, and the door is padlocked shut. Only then does she realise the cage has a built-in locking collar, and she's going to be locked into it! With her head sticking out of the cage, we then lock her wrists to the top corners of the cage, making her completely helpless. What would you do when you found her like this?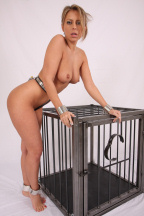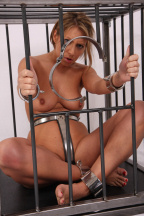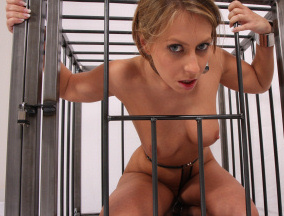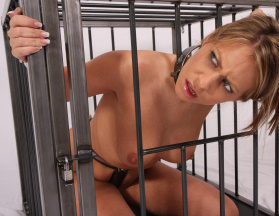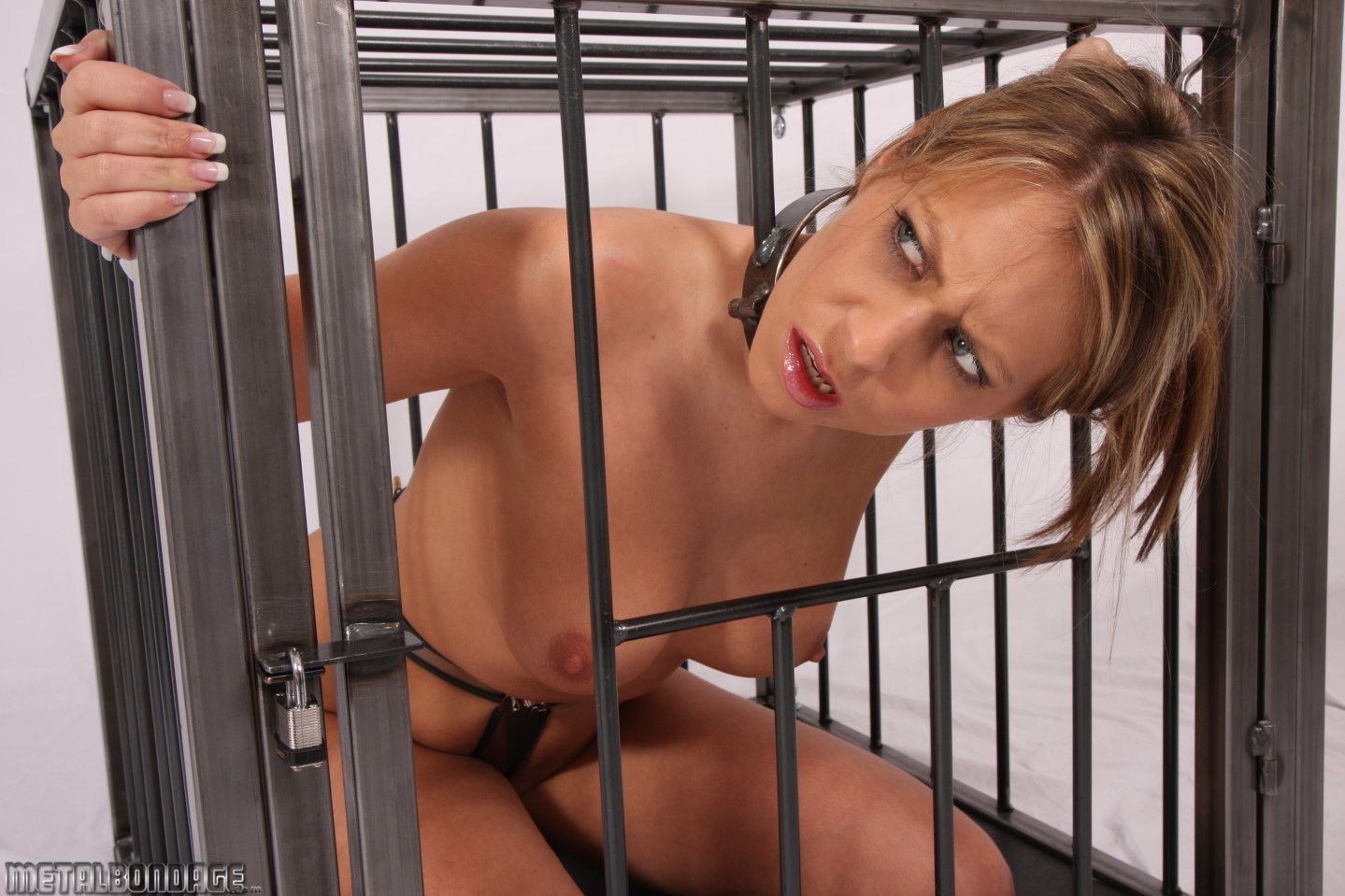 Poor little pet slave Janna is still a little shy. We decide to leave her alone for a while, to get used to her new life in metal bondage. She is in a tight chastity belt and a steel cable chastity bra. A tall posture collar and a tight ballgag make sure she doesn't forget her position as a pet slave. We have to lock her wrists to her belt of course, so she can't take off her gag. The bondage prevents her from getting comfortable, but she still tries, a little scared and hesitant. It's so much fun to just sit back and watch this girl come to terms with her metal chastity bondage!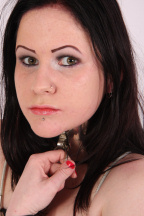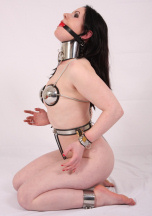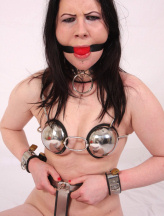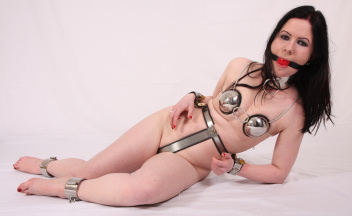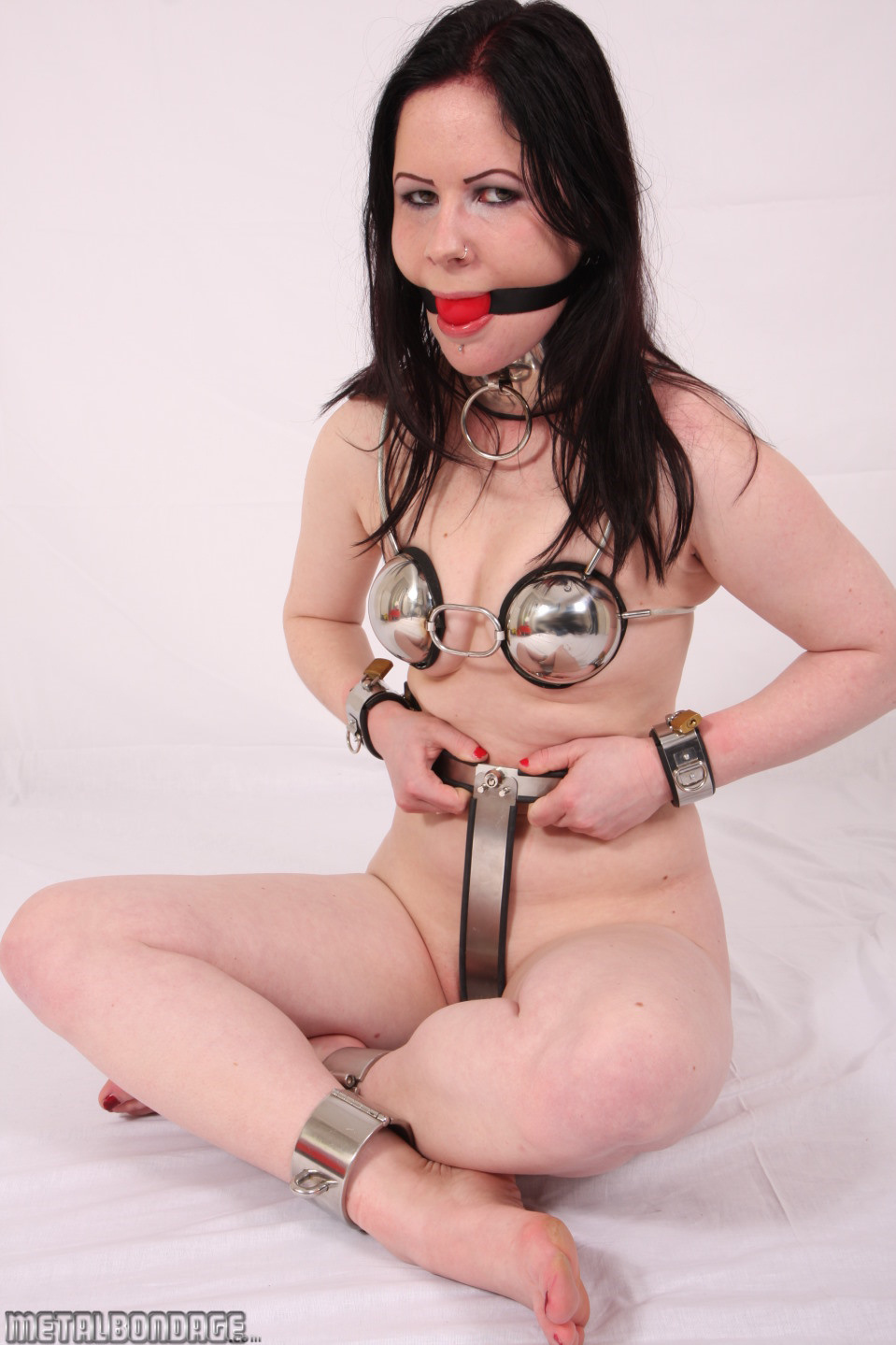 We have another new toy AND we convinced shy girl Deborah to come back and test it for us! Now, there are 3 positions you can do in this RigidSpreader. Sitting down, lying on your back, and on your stomach (a RigidHogtie!!). Not everyone can do the last one, you need to be very flexible and even then the pressure on the wrists and ankles is very painful. To her credit, Deborah managed all three, as you can see in the pictures. For the video, we just wanted to find out if our new spreader is escape proof… did we mention Deborah looks hot in a harness gag?