All updates for
October 2011
Satin Bloom was really popular with our members last time. We can imagine why, she would make a great slave with her hot body and sexy looks. But Satin is not a perfect slave yet. She is not very obedient and she does not really like bondage and heavy things, being used to her luxurious lifestyle and getting things done from men just by looking at them. We asked her back for a shoot with a pole. Satin thought it would be pole dancing but we had other things in mind, like cuffing her to the pole at various heights. Oh, and we belted her with a tight chastity belt, which makes her body even hotter! She hates us now, but still we have a feeling she will be back ;-)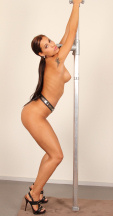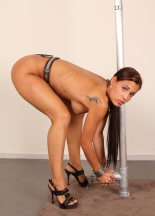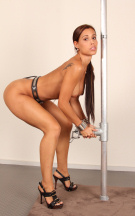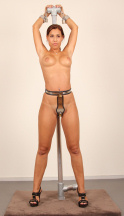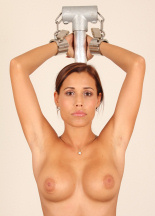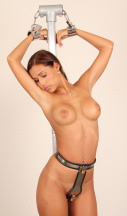 Last time, Adrienne made a smashing impression with our heavy steel hobble dress. Now she is back for more bondage training. This lovely and strong lady is told to cuff her own ankles and wrists, and then attach herself to the frame in a doggy style position. It seems easy enough. But her collar is so tight, that leaning forward in this position makes this a real breath play session. Her eyes start to tear, but she does not give up, Adrienne is a slave who will never give up!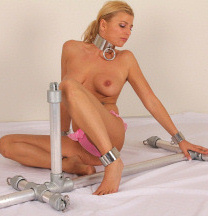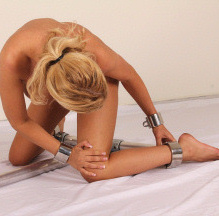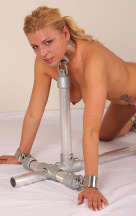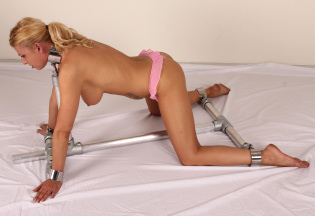 Judging from your comments on her first appearance, you seemed to think that AnnaBelle Lee was enjoying herself far too much. Many requests have been flooding in for this cute little redhead to be chastity belted. And today is the day: AnnaBelle Lee is facing the biggest frustration she could ever imagine: a chastity belt. For a girl who gets turned on by the feel of metal on her skin, it is the absolute worst that could happen. The belt is tight, but to be sure we keep her tiny fingers away from it using the infamous Iron Crown. Lots of struggling and complaining is what happened next…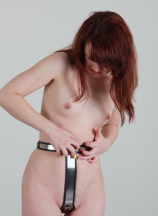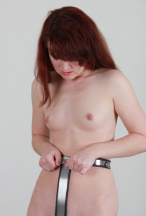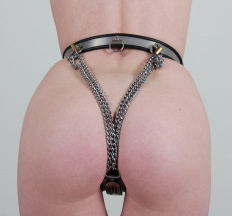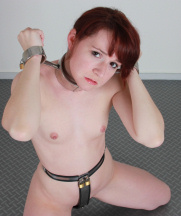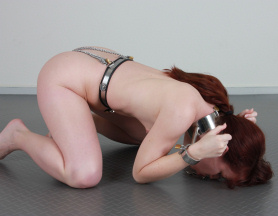 Yasmine returns! A Greek beauty that is simply every Master's dream. Yasmine needs no collar, she does not even need restraints, she is a pure submissive in her mind. Tell her to kneel, and she will kneel. Let her touch metal bondage gear and she goes into her own world. So much elegance and obedience, it is almost too much. Watch Yasmine get excited after we locked her into our heavy custom metal chastity belt, also dubbed 'metal diaper' by our members. Medieval perfection!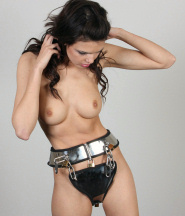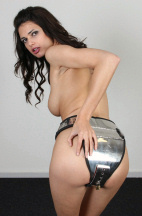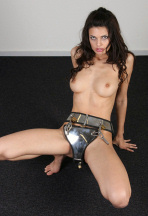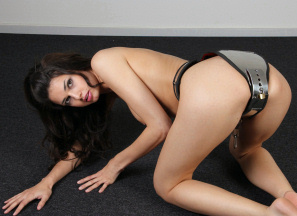 The second shoot for Mei-Li, and she agreed to be belted from now on. So that's a good start, after her very hard first shoot it even seems simple to her. But when the belt is locked on, Mei-Li is still testing it, it is very tight and she can not get used to it. To take her mind off the belt, we order her to nipple clamp herself. Mei-Li is willing to try it, but she soon finds out that it HURTS like hell!! She is a real trooper though, and she tries and tries again in this very good nipple clamps training update.