All updates for
December 2021
This new girl Medusa is amazing! She's up for anything, she said. Well, that was great timing because I just designed a frame for my fucking machine she was going to have to test! Locking her wrists and ankles to the sides, the frame put Medusa in the perfect position for the fucking machine. She really liked it, judging by the sound of her moans. But it got really interesting when I locked her collar to the frame, now putting her in a head-down ass-up position. I turned up the speed and just watched! Great show! I need to get Medusa back for some more tests!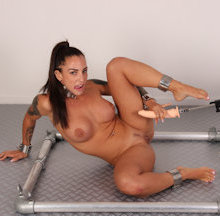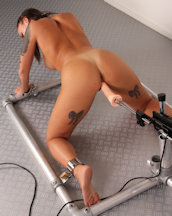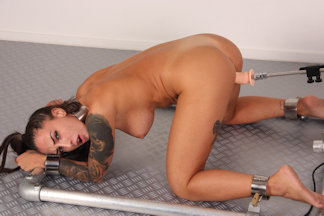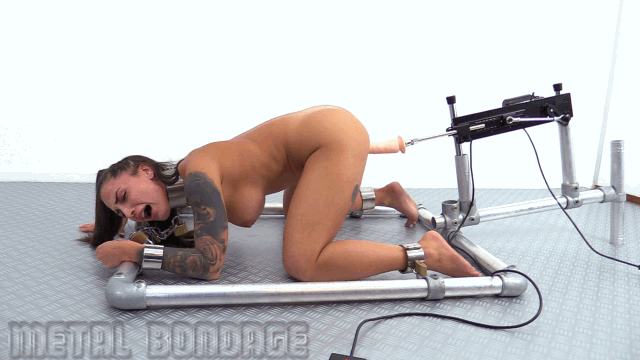 After years of searching and developing, and also a lot of failures, I can finally present to you: the Stainless Steel Ballet Heels! They are beautiful! I invited the gorgeous Mila to come over and try them. And that turned out much much harder than expected. These shoes are bondage! Mila locked herself in the shoes, and I took the keys. She tried standing up but it was very hard. Mila is not a trained ballet boot wearer, so she got a few cramps. Also, these shoes are super heavy. In the end, Mila had to admit defeat, without the keys she wasn't going anywhere. Watch the video to see her efforts, she is just so stunning in these locked Metal Ballet Heels!!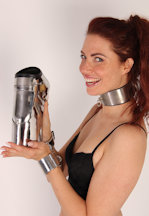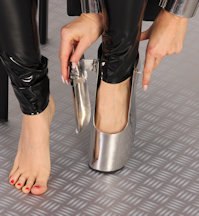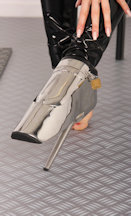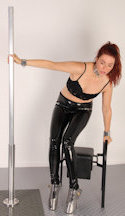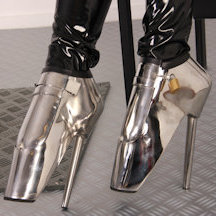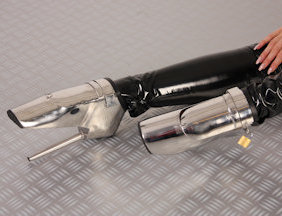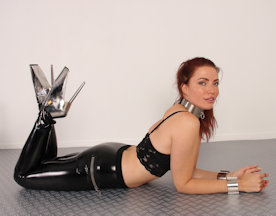 This new girl is gorgeous!! Perfect face, body, boobs… I really wanted to lock her into a chastity belt for a while now, and today I finally managed. She is such a cutie! Juliette spent an entire afternoon in the belt (soon to be seen on ChastityBabes.com too) and a collar, until I presented a RigidFiddle to her. She was confused, but I was nice enough to show her how it worked. Suddenly, Juliette wasn't so cute anymore. Especially when I told her she had to try and escape by herself. I wasn't going to help her. She became frustrated very fast, throwing the key across the room and refusing to talk to me. Oh well, I just let her sit in the Fiddle for a while…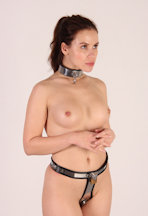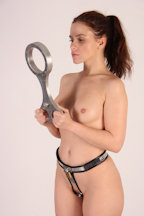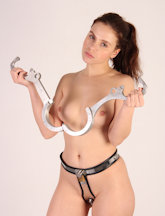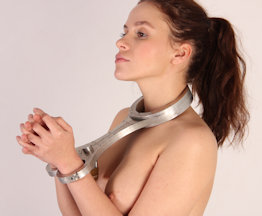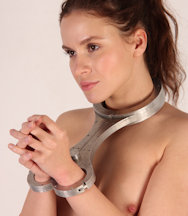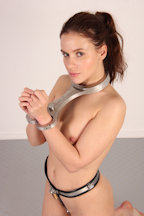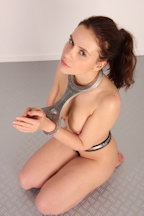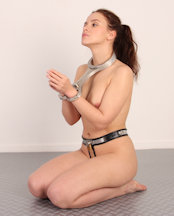 Cute 18 year old Olivia has never seen a One Bar Prison before. I ask her to step inside the cell to take a closer look. She is intrigued but very shy. Olivia doesn't seem to have any idea what this device is or how it works. I asked her to wear high heels, that's all she knows. Moments later she finds out why it is called a One Bar Prison. There is no escape from this device if you're wearing high heels. Impaled and helpless, Olivia will have to spend some time in the prison cell. I don't even have to lock the door, she won't be able to move anyway!