All updates for
February 2018
By popular request, our awesome blonde bondage talent Jenni C is back! She has been with us for years, and she has been locked in seriously heavy metal contraptions. Somehow she managed to avoid the heaviest stocks: the Custom SteelBound Stocks! Not today. Jenni will have to spend some time in this heavy bondage device, unless she can escape. Locked in her tight (gold!) chastity belt, she looks amazing as ever. In fact, she looks even better today. Jenni is a fitbabe now, more muscular and more sexy. Her chastity belt is now tighter, but that is a good thing of course. She didn't really like the heavy stocks, but she's not strong enough to do anything about that!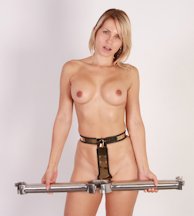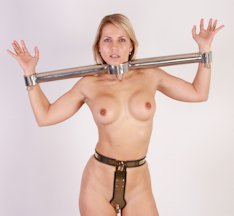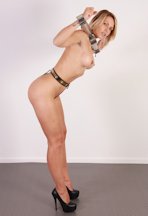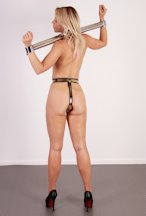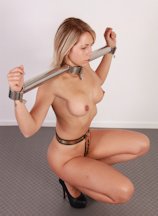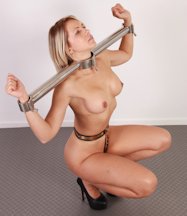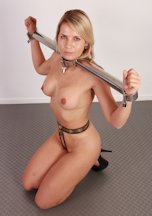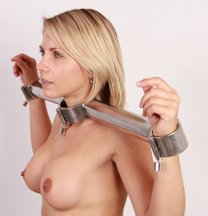 During the most recent Amsterdam Fashion Week, we saw so many international tall and gorgeous models coming to our capital. 'There MUST be one that wants to shoot with us!', we thought. So we went on a search, asking all these stunning girls to come over but most were too busy or not interested. Until we met the fabulous Victoriya from the Ukraine. A classic beauty and experienced runway model, Victoriya was exactly the girl we wanted to book for this submissive shoot. Wouldn't it be great to have this tall fashion model undress and lock herself to the wall with a neck cuff? Folding her arms behind her back, Victoriya made our dream come true: we created an international fashion model pet girl, if only for a few hours…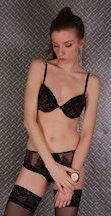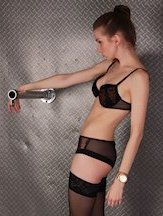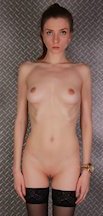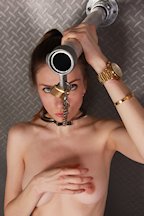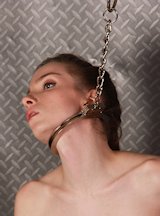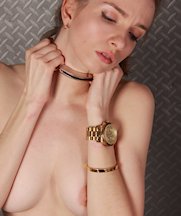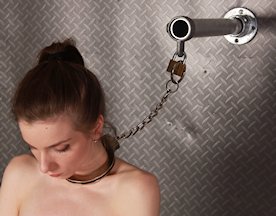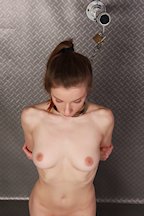 Misha is back! Locked in her super tight NeoSteel belt, she is curious about what's in store for her. A strange bar has been bolted to the floor and Misha can't figure out how that's going to be her bondage for the day. But she soon finds out that a strategically placed RigidFiddle (arms under the bar) can make her completely helpless and stuck. She tries to get up, but we soon lock her ankles in the RigidSpreader so she her movement is very limited. We put the keys on the floor, but there's no way Misha can even get to the keys. It was a very frustrating afternoon for Misha!