All updates for
March 2020
The Ballet Stocks are perfect for nipple clamps training! Cute Cherry English is very submissive, so there is no problem getting her to clamp her own nipples, but after a few seconds it really starts to pinch her and she wants to take them off. We quickly lock her in the Ballet Stocks, with her palms out for a nice 'ballet' pose, and she is suddenly totally helpless. There is no way she can reach her nipples. And with her palms out, there is not even any hope of escape even when the keys are placed right in front of her!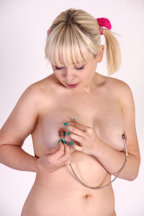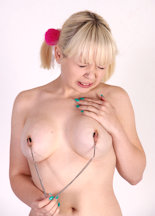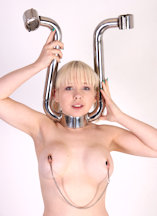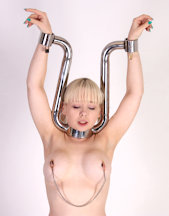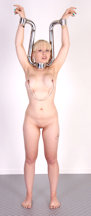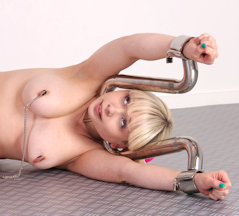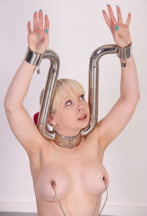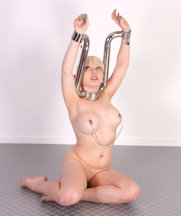 Clover clamps hurt a lot! Polina did NOT like her previous encounter with these vicious things. We decided she needed some more training, so we told her to clamp herself again. She started sobbing immediately. We had to lock her in the heavy custom stocks to prevent her from removing the clamps. Ballgagged, Polina would have to wait quite a while before she would be allowed to take off her clamps. She cried and cried… poor Polina!!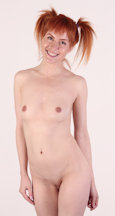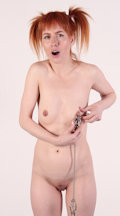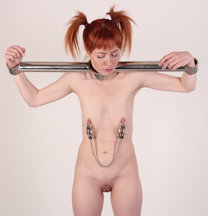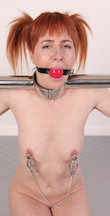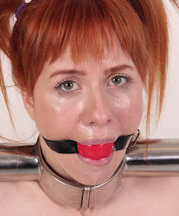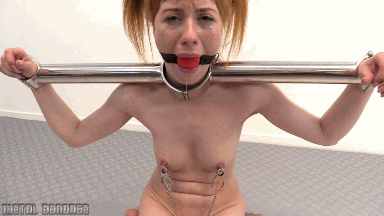 Diamondly is an upcoming 19-year old bondage model who loves extremely tight bondage. She is young, but has already has a lot of experience. Today however, she will try a few more things she never did before! First of all, we have locked her in a tight chastity belt. It is a perfect fit and she is 100% secure, unable to touch herself. She has been fitted with a jewel butt plug too, an interesting sensation. Then we added a lot of heavy steel bondage: a scold's bridle, a collar, elbow cuffs, and wrists cuffs. Her elbows are bolted together and her wrists locked to the sides of her belt. She will be unable to remove those stingy clover clamps, no matter how hard she struggles!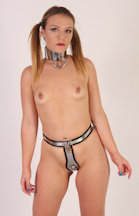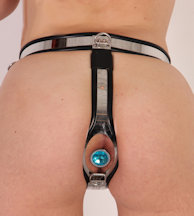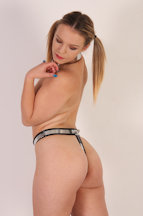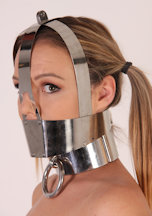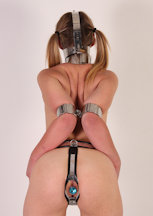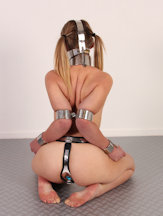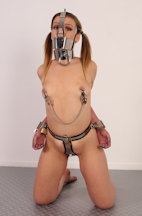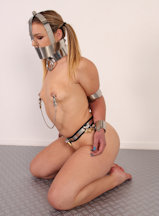 A new girl today on MetalBondage.com! The heavily tattooed Nayomi Sharp has quite the attitude! She thinks she can escape from the One Bar Prison, so let's try it! Just one condition, we told her to bring her tallest heels. Nayomi did not understand why, but once she was impaled on the big 3-ball dildo, she started to realize that she couldn't get on her toes more than she already was. This means she was effectively stuck on a dildo, impaled until we would lower it. She gave us the finger, and for that we let her stand there for a long time. Maybe she will lose the attitude. Probably not.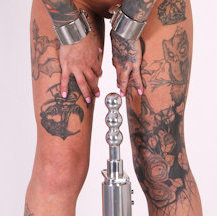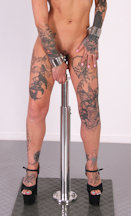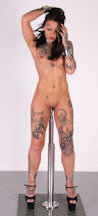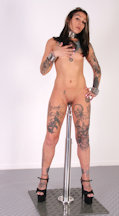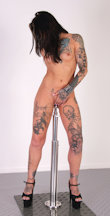 Little Lanta moves around way too much! She is full of energy, even with a collar, wrist cuffs, heavy steel waist belt, and a jewel butt plug, she keeps doing splits and silly things upside down. How do we stop her from moving? The Hogtie Frame seems like the best option. We cuff her wrists to her belt, then her elbows and ankles to the frame. To stop her head from moving, we add a harness muzzle gag and lock it to the frame as well. This is a hard position! Lanta couldn't move much anymore, and it was getting hard to even maintain after a few minutes. She is so tough!