All updates for
September 2016
Pling is back! The Swedish bondage model comes with her own chastity belt that is locked onto her most of the time, so that's great, saves us a lot of work. But we always need to lock more gear on Pling, because loves it! So here she is, in the tall Giraffe Collar, chained to a pole, in a tight metal reverse prayer. Now here's the challenge: the keys to her cuffs are on the floor. In a reverse prayer, most models can not even pick them up. But Pling is a struggler, she manages to get the keys, accidentally releasing her extremely long hair out of its bun, which does not help her struggles at all! In fact, she gets more and more tangled in her own hair. Big troubles for Pling!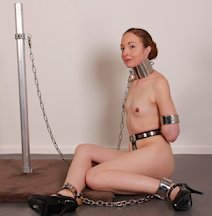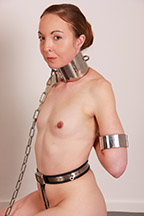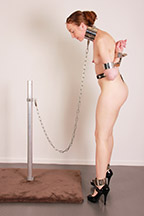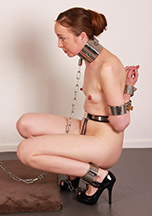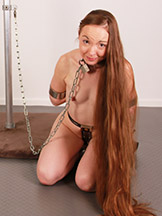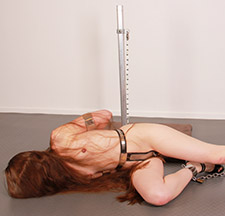 To keep girls like Nelly from touching themselves, you have to locked them in a chastity belt. Then, because they are very impatient and frustrated, they start tugging at the locks and prying at the secondary shield. So you have to lock them in the Iron Crown to keep their hands away from the belt. But then they start protesting and moaning all day, so you have to gag them. Don't they just realise they are making things harder and harder for themselves!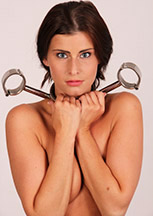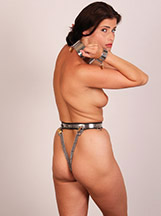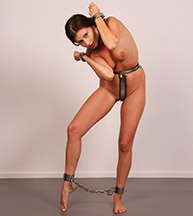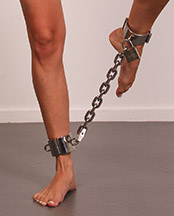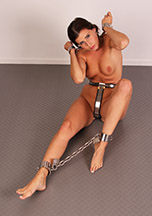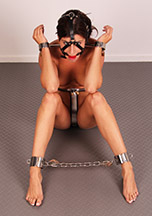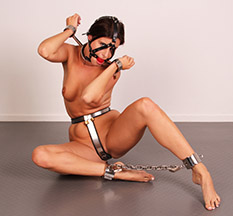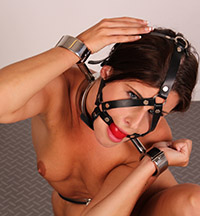 The lady Roswell Ivory is back! Unfortunately for her, we aren't going to treat her like a lady. We are going to lock her in a RigidStock! Naked! Surely, she will protest, this is no way to treat a lady! So we will gag her as well, with a big ballgag. But we are not all bad, we will leave the keys to the RigidStock on the floor. Roswell does not know there are three different keys for the three padlocks. So even if she can reach a lock (which is virtually impossible), she may not even have the right key! Let's see this lady struggle for a while!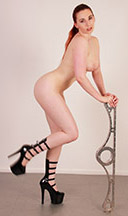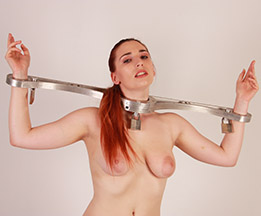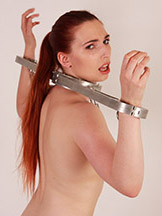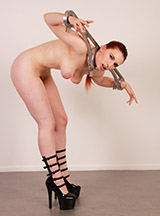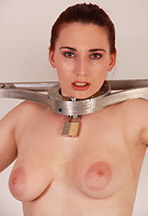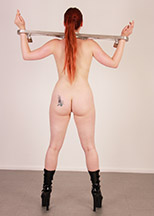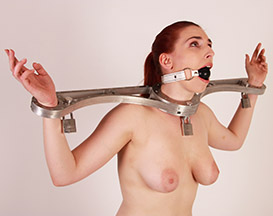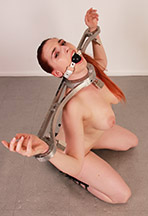 We built a very nice device for Ariel Anderssen. It's her own fault for being so flexible! She will be locked in a split above the floor, her waist and neck attached to a pole. There is no hope of escape for her, she can not even put her feet down. She is stuck with her legs spread to the extreme. Completely defenceless and helpless in metal bondage. A pretty scary experience for Ariel, but she loves bondage, so we are sure she will appreciate it after a while.