Latex Rapture wanted to try the Orgasm Frame: an inescapable rectangular steel floor frame with a magic wand. Who wouldn't want to try that! Endless orgasms sound like fun to most models. I invited her over, but she was surprised to find a little attachment to the frame I like to call the Vertical Nipple Puller. It wouldn't be just endless pleasure, but also some pain. Latex Rapture was more than willing to give that a try too! Gagged with a 2 inch ballgag, she was locked into the frame and the magic wand quickly brought her to her first orgasm. But when the Nipple Puller was activated, she seemed to be torn between pleasure and pain. It turned her on even more, and she came uncontrollably, time after time. She was a gibbering exhausted mess after this one!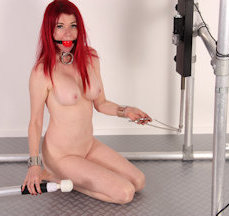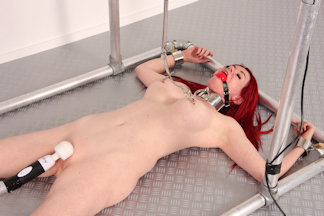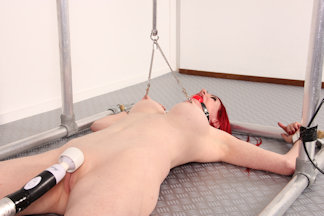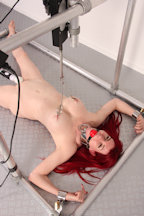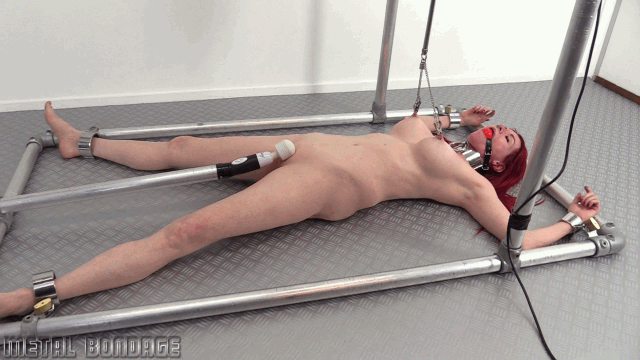 Cute young Ivi Rein is back! She is so naughty! In her first shoot, she already tried the Sybian! And now she wanted to have a go on the One Bar Prison. It was inserted so deep, all the way up till the guard plate. I left her there for a long time, and when I came back she said she was getting incredibly turned on by the fact that her pussy held her captive. I gave her a dress to wear, in case she was cold. But the next time I returned, she had taken it off again, because she was too horny. What a girl! So cute and naughty! One of the best One Bar Prison shoots ever!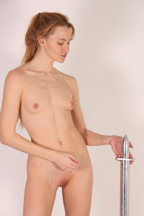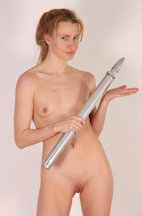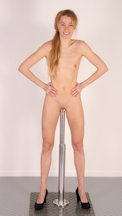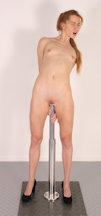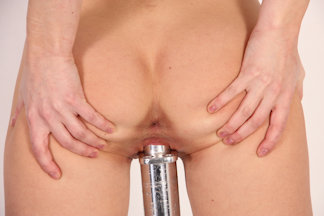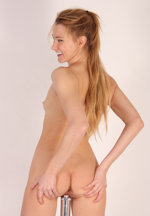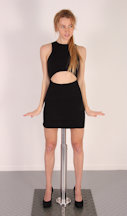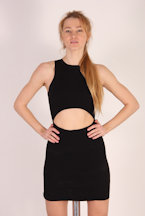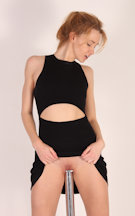 For years I had this position in mind for the awesome Ruby Alexia, but I never managed to lure her into my studio. Finally, I have done it! I put Ruby Alexia in the metal frame and locked her famous boobs, wrists, and ankles to it. She is absolutely stunning! If you have followed ChastityBabes.com, you will have seen some great shoots of her already in the NeoSteel chastity belt, which she was still wearing in this update. Of course, I let Ruby Alexia stand there for a while. She was unable to escape, or even move much at all, held in place by those huge cuffed boobs. When I finally let her out, I only unlocked her wrists and ankles and then dropped the key on the floor in front of her. Ruby Alexia thought that was very mean!