Big boobed Alais from the UK seemed like the perfect girl for our Breast Press! We haven't used that device in ages. But the real fun started when we impaled poor Alais on the One Bar Prison. She could not get off it and was getting seriously worried we might leave her standing there for hours. This girl is so much fun to tease! We pretended to walk away, leaving her all alone, stuck on the One Bar Prison, and then we came back and asked her about her predicament. She was not so happy, but the One Bar Prison really is inescapable for a girl in heels. Poor Alais!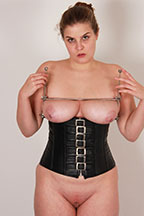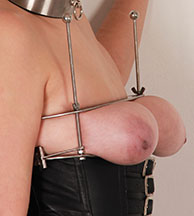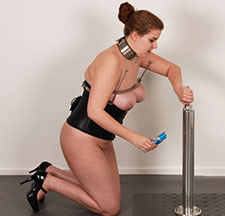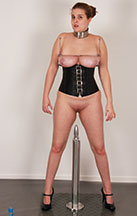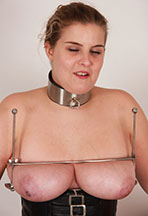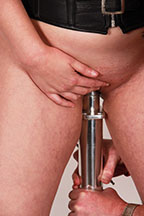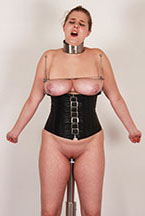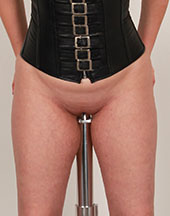 Since Natalia Forrest loves pole dancing so much, we decided to let her try our pole! It's a little different, with attachment points for an ankle spreader, wrist spreader, and Natalia's steel waist belt. A little different than the one we did with Little Caprice, but almost the same. We raise the crotch bar up to the point where she really can not move anymore. Her legs are stretched, and she can not move her feet, because of the high heels and the spreader bar. It's hard to maintain balance, but don't worry, she can not fall. Obviously, like with all bondage, Natalia Forrest does not like it and she starts complaining almost immediately. That's our girl! We love you too!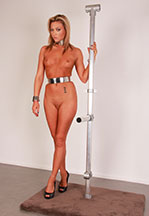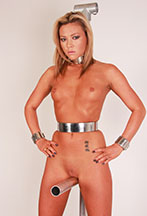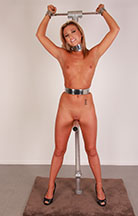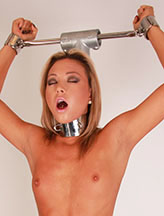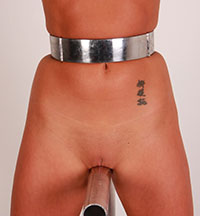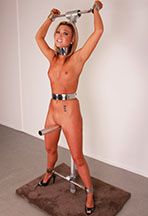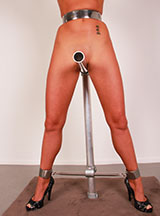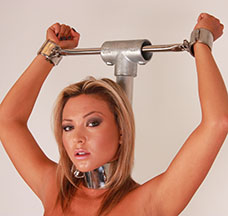 Only two girls have been locked in our Steel Armbinder before! It is very tiny, and you need a girl with slender upper arms and wrists! We found this new model Becky, and she just is amazingly flexible, with endless legs and long elegant arms! She was very eager to try all of our devices, so let's just start with the Custom Muzzle Posture Collar and Steel Armbinder. A chastity belt of course, because she would be a bit naked without one. Will she be able to get anywhere if we throw her the keys? Probably not, but we love to see her try!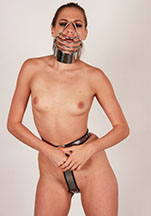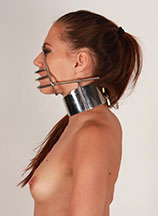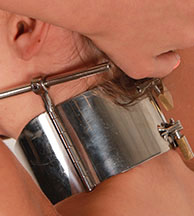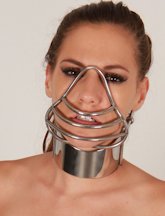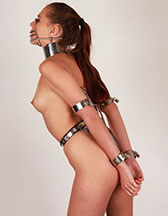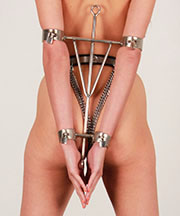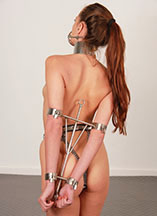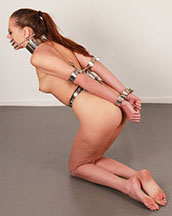 Tiny 19-year old Vina is back, and she is still curious! Remember the things she already tried? She wants to experience all the devices and restraints we have. 'What is that!?', she exclaimed when she saw a Sybian vibrator machine in our studio. Oh, it's only the most powerful vibrator in the world. 'Can I ride it?', Vina begged. Sure! As long as you are restrained in metal and we have the control box, you can ride it for as long as you want. Correction: as long as WE want. Get ready for the ride of a lifetime!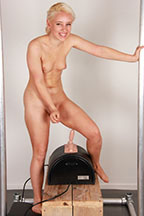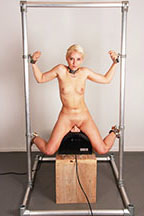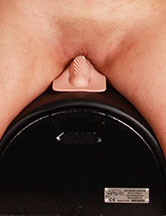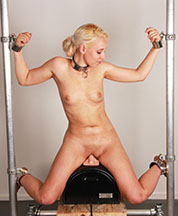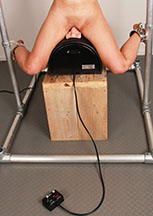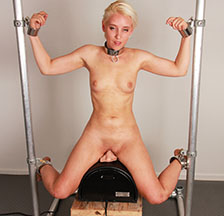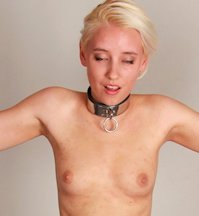 Meet Crystl! She is just pure awesomeness. A beautiful ballet dancer willing to try out some hard metal bondage! Locked in a chastity belt for her first shoot, Crystl is just waiting what will happen to her. Perfect posture, trained shoulders, tiny waist and neck. Her body is just perfection, and wait until you see what she can do with it! She can do a full split, the straightest you have ever seen, and the chastity belt does not even bother her! Crystl can literally sit like this for hours. Which gave us the idea of locking her into this position. Leaving her arms free, there is nothing she can do to escape, the two pipes keep her legs in a perfect split and she is stuck in the most incredible pose ever! Don't miss this one!