All updates for
September 2009
Natalie is here to show you our latest piece of metal bondage gear: a locking metal collar with integrated muzzle. The muzzle is custom made to fit our bondage models and it can be tightened (pushed back) so it always fits the model's face perfectly. The collar is a tight posture collar with very secure locking. The video demonstrates applying this new device, while Natalie is weighed down by a heavy pipe framework in a vulnerable metal bondage position.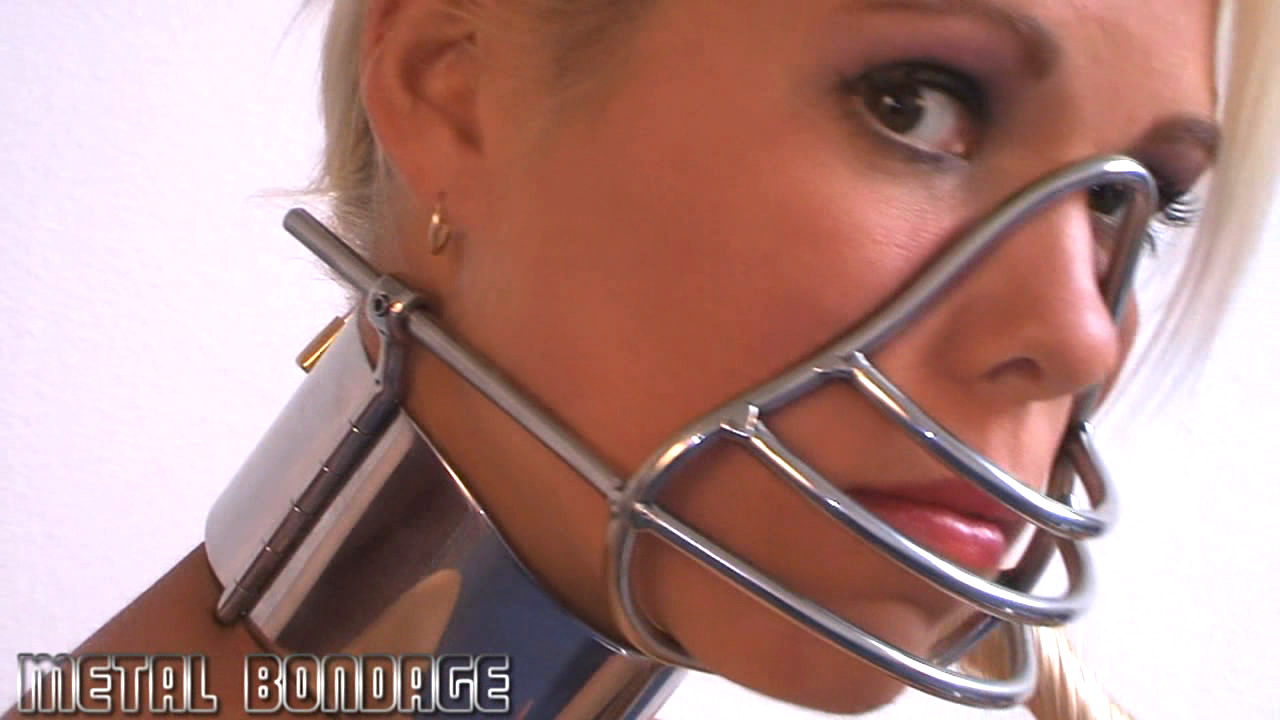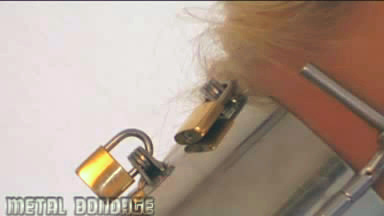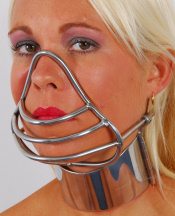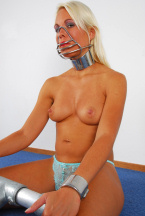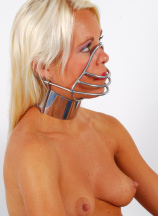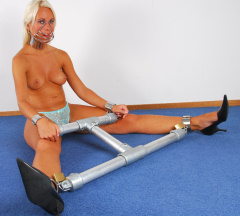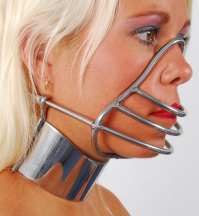 Sweet pet slave Romy is metal bound for the first time in her life. It takes a while for her to get used to the weight of the chains. She will spend a few hours in these incredible metal restraints, so she will have to get comfortable with them. Let's see if she stops tugging and testing them after an hour, because at the moment she still seems to think she can get out of them..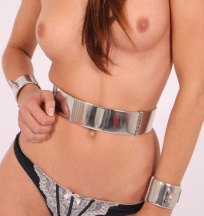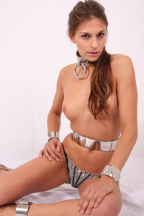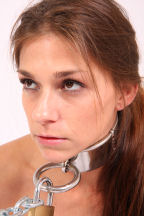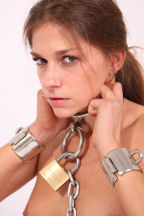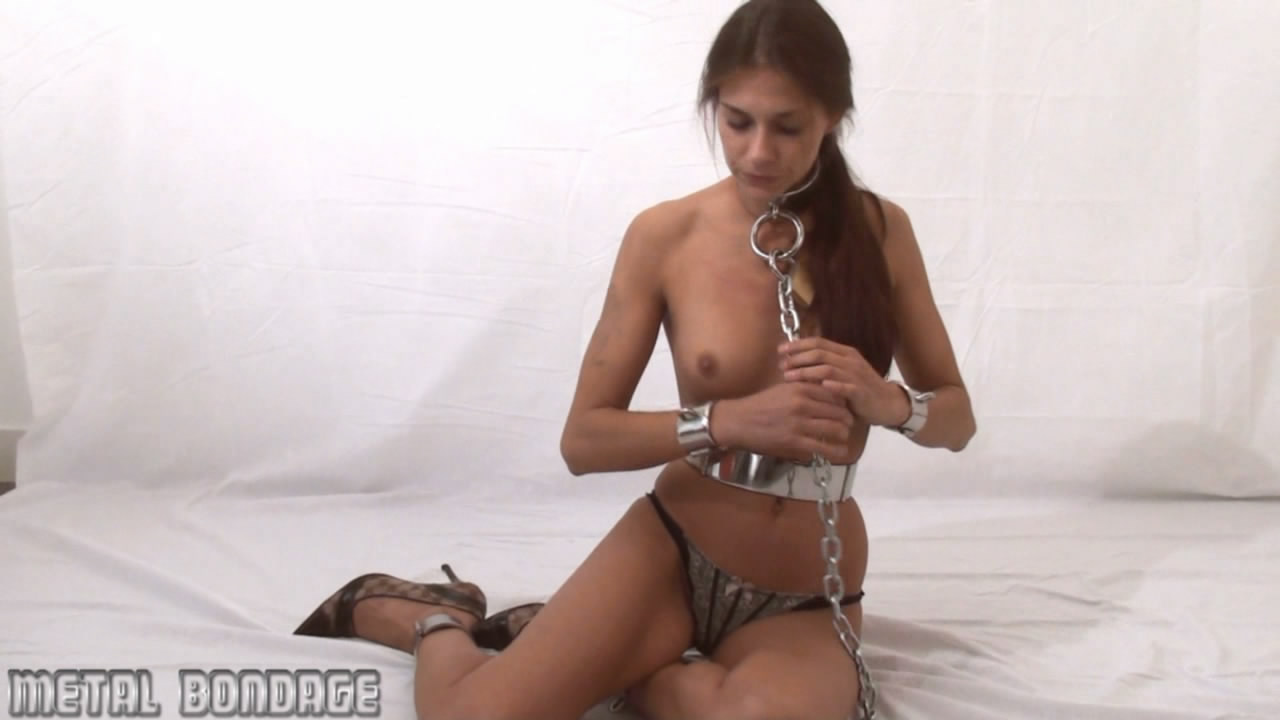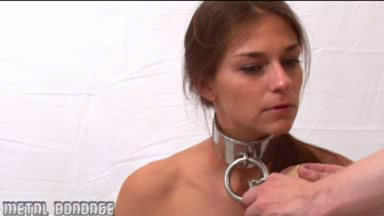 Sometimes, metal bondage can be so simple. The RigidFiddle model 'oo' is a brilliant piece of engineering. To be stuck in one doesn´t seem to be very harsh, but as Shenenne finds out: it is very frustrating to be locked in this device for a couple of hours! Especially when the keys are available and it turns out she still can't escape. We just sit back and watch! Just a few hours left, Shenenne!