All updates for
December 2012
You know, we still haven't figured out what to call this heavy bondage device. After its first appearance, we received a lot of suggestions, but 'Ballet Stocks' really still sounds the best. Some members thought it looks a little like the model is cheering, but as the long-braided Pling finds out, it is not really a hurray experience to be locked in this device! We designed this for inescapable long term wear, it took many tries to get it just right, but it is still incredibly heavy and awkward! We love that! And yes, believe it or not, Pling loves these kinds of things too ;-)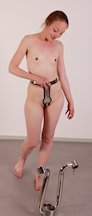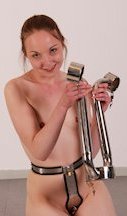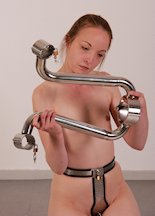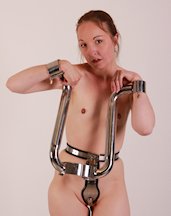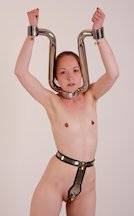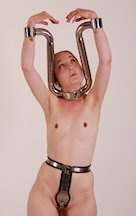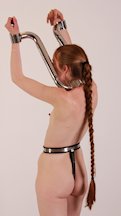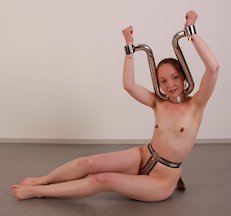 Poor Tyra was having a hard day, she was locked in a tight chastity belt and restrained in the RigidStock on her first shoot! A few hours later, she was exhausted! But we had something else in mind for this beautiful model, we wanted to make her kneel in a very extreme metal bondage way! Locking custom elbow and wrist cuffs to her slender arms, and then padlocking those to a long crossbar left Tyra no chance to stand up. She was on her knees for a good amount of time, arms spread very wide like an angel. She tried to make herself more comfortable, but it was a long wait for her, and she was getting more and more frustrated…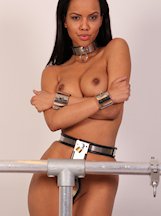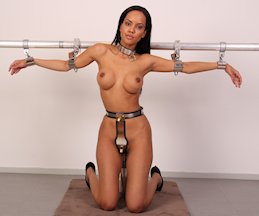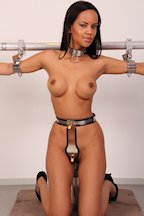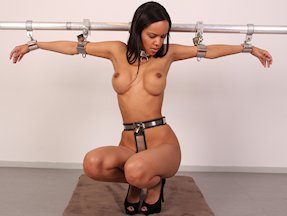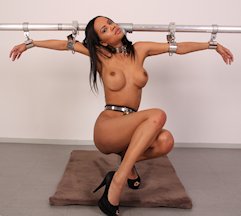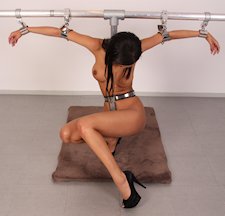 We have to admit, when we have a model with great boobs like Satin Bloom, we hate to use a fiddle. It totally obscures our view! A RigidStock is perfect for girls like Satin, it gives everyone a good view and there's nothing she can do to hide. Locked into (her own!) chastity belt, Satin Bloom is back to take on a little challenge. There are three padlocks on this stock, all of them require a different key. We toss four keys on the floor and tell Satin she will have to try to escape… or give up. The latter option will mean she will be in the stock for 2 more hours. But it is actually possible? And are those even the right keys? Who cares, we just like to watch Satin Bloom ;-)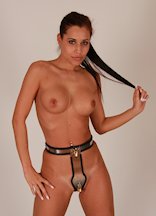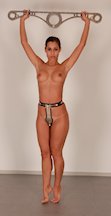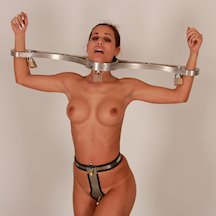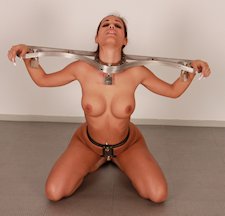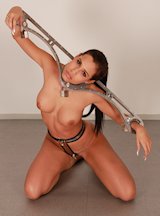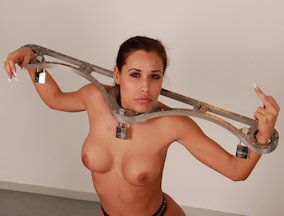 Ariel Anderssen! She is famous for her reverse prayers, but never has she done one in metal. In fact, this may be the first metal bondage reverse prayer on the internet! It is a brutal position that even challenged Ariel! Her second set on this website, we had to lock her into a chastity belt, the main reason why Ariel came to visit us (yes, she actually wanted to be belted!). And her reaction to the VERY tight custom metal collar? 'Yaaay, I love it!'. What a woman, you really have to see this update to believe it!
Dear members: we have worked hard to improve the video quality to a sharper high quality image, please send us feedback!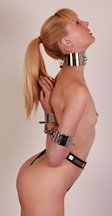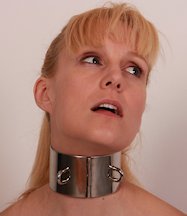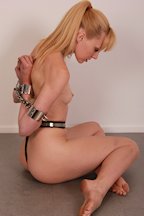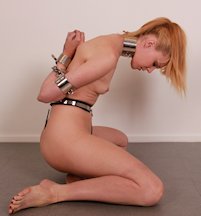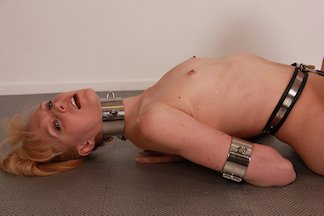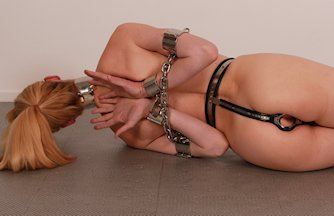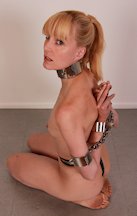 A fiddle shoot is always fun. For us, not for the models. They have to keep their arms up for about 2 hours and some models are tougher than others. At the end of a fiddle shoot, the models are always very tired in their arms. Here we see them chained together by their fiddles, receiving the key so they can help each other escape. Of course, their chastity belts remain firmly locked, so these tired girls can not get any comfort or relief.