The Russian superbabe Katia came back to Holland again, and I asked her if she wanted to do a new photo shoot. It was probably not what she expected, and her expression did not tell me if she liked it or not. She remained rather stoic and dominant, even locked in heavy metal. Check out how she got belted at ChastityBabes.com. I then added a huge chastity bra to lock those big boobs up in steel. It was amazing, this tall Russian elegant playmate in full chastity with those rocket boobs. It was time to add something seriously heavy: the Custom SteelBound Stocks. It was a great shoot! Let's hope Katia thought so too…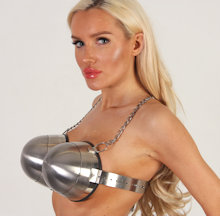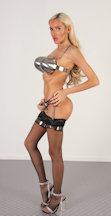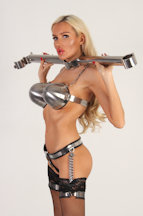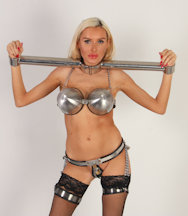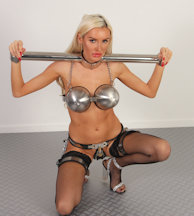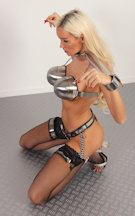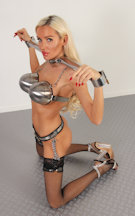 A new FoToRo machine! Incorporating the wonderful gag from HotSteelToys.com, I created a device that automates deep throat training. And as you know, I love automation! The lovely Nora Sparkle agreed to be my test subject for this first try. Her collar and wrists are locked to a steel pole, so she can't move. The big harness ring gag keeps her mouth open, to allow a smooth curved dildo to slide into her throat unobstructed. Nora started drooling even before I turned on the machine! Endless rivers of drool, there was nothing she could do as I played with the speed of the deep throat trainer. It is a formidable device, but Nora is a pro, she handled her test run like a champ! What a machine! Don't miss this exciting new training device, join this website to see this video clip, picture set, and 627 more updates for one low price!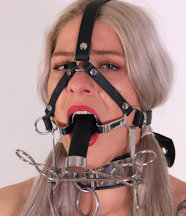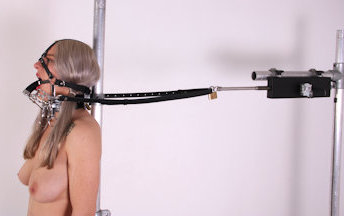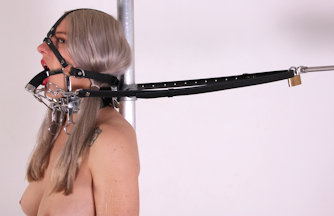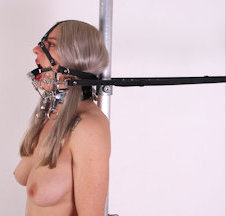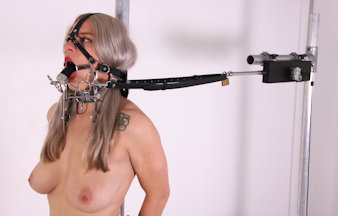 Liz Rainbow brought her friend Venom Evil this time! That was great, now I have two girls to go on my matching One Bar Prisons! These impalers are fitting with large 3-ball dildos, so there is no escape (if inserted deep enough and the models are wearing high heels). No further bondage needed! They tried, but the couldn't escape the big dildos, so I told them to put their dresses back on, so they could be my window mannequins. Reluctantly, they turned around and opened the window blinds. Now everyone outside could see them in the bright light. Unable to move, Liz and Venom were the perfect window displays! What a fun duo to impale!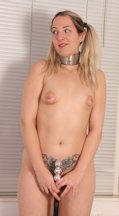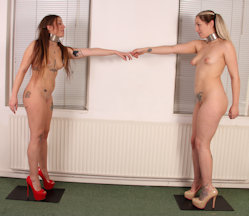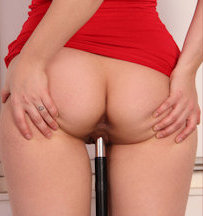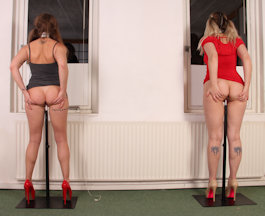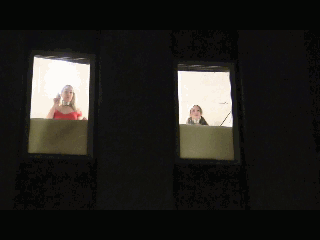 Remember the insane escape challenge I did with Chinese girls Ting and WeiWei? It's been a while since I had a duo escape challenge, so when Lolly Anne asked if she could bring her girlfriend, I immediately thought of this hard predicament. It's more fun because Dandelion is very new to all this. She gets thrown in straight away when her wrists get locked in the RigidStocks that are on Lolly's neck. They sit down and then Dandelion's ankles get locked in the RigidSpreader together with Lolly's wrists. Complicated? Yes. It takes a while to figure out how to move, everything has to be coordinated. The key is pretty far away to start with, so let's see if they can beat this challenge!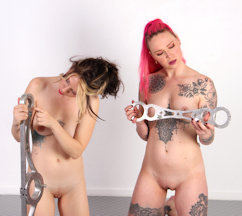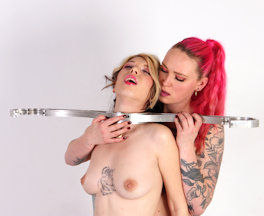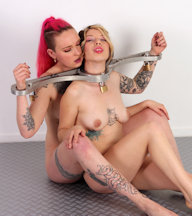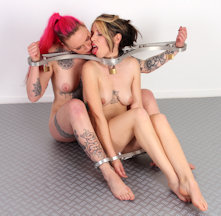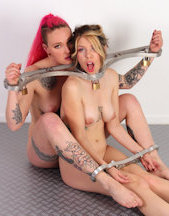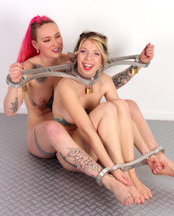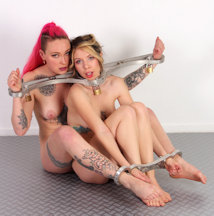 Lina Roselina is back! This tiny girl is always up for a challenge. Wearing the MetalBondage gear is already quite a lot for her, because it is so heavy on this small girl! But I have a bigger assignment for her: the new FoToRo Padlock Challenge! Lina will have to move five padlocks from one side to the other, and she can only use her nipple clamps to do so. She is gagged and her wrists are locked to her steel waist belt. Lina is a little bit scared of this task, because she has sensitive nipples and hanging a padlock on the chain makes the clovers pinch a lot more. She will not give up easily though, watch her work hard to move those padlock to the other side of the room!