All updates for
June 2015
Another fantasy feature update! Wouldn't it be great if you could own a fashion model pet! As it happens, we know one of the most beautiful professional fashion models in the world! The gorgeous Sylvie has travelled to almost every country, modelling for big brands at the most amazing locations! And now she is modelling her pretty dress for us… such a spoiled rich girl! With her tall slender body she would make a lovely pet to have around the house for 24 hours a day! Let's kidnap her!! She can keep her fancy jewelry and lingerie, we just removed her dress and locked her neck in a heavy tight metal collar! Chained to the wall, her only company a pet water bowl, Sylvie wakes up in a completely different world…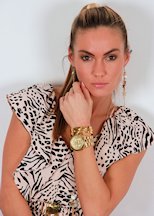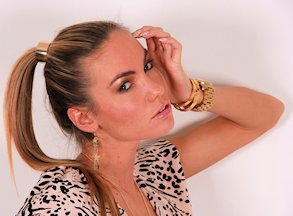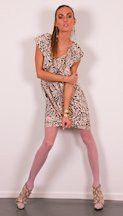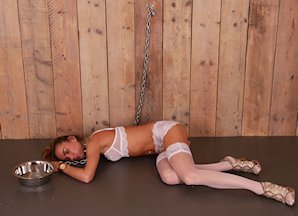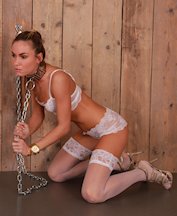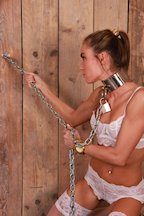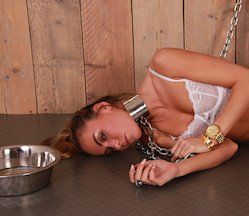 After a long absence, Victoria Sweet is back!! And she still looks hot and innocent as ever! Well, as we know, she is probably the most agressive struggler on this website, she is not very Sweet at all! She asked if she could bring her good friend Lauren Crist for support, and we said 'why not!'. As soon as we got those two girls completely naked, we could see those perfect young bodies had to be locked in some metal! RigidCuffs of course! A RigidFiddle for our new girl Lauren, and for our agressive experienced girl Victoria: the RigidStocks! It was fun to see them move around in those awesome restraints, and to toss them the keys (all different locks and keys of course), to see if they could even figure out how to cooperate to escape!!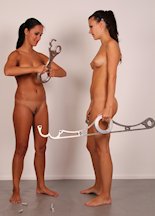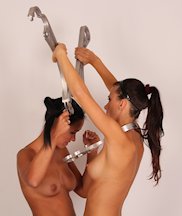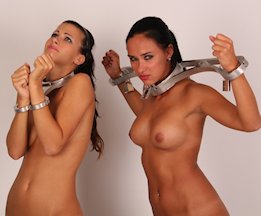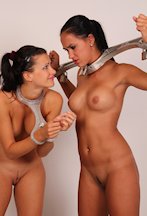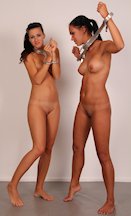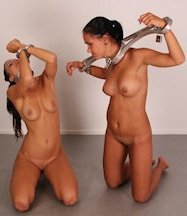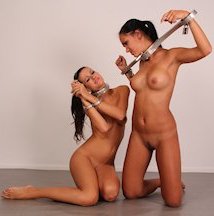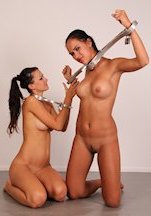 We have Katie Thornton in metal!! Chastity belt, heavy wrist cuffs, and collar! But the best part is: we locked Katie's MASSIVE boobs in our custom metal Boob Bands! An awesome spectacular sight in this picture set you can not afford to miss! Katie was a lot less thrilled to have her huge breasts tightly clasped and padlocked, but we told her she would have to nipple clamp herself if she ever wanted to be let out! There is a little hint of a submissive girl in Katie, look at the way she folds her arms behind her back… maybe she loves these kinds of challenges after all?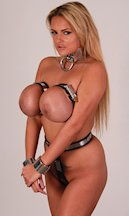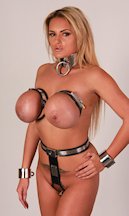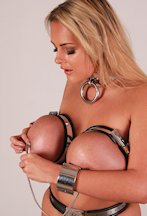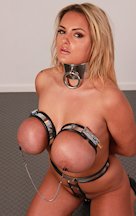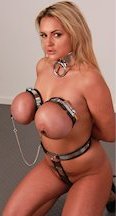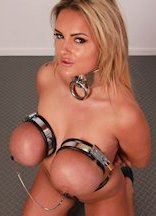 I can't believe Dominique was never on MetalBondage.com before! I'm very blessed to have her as one of my personal assistants, she is great! Dominique has been helping me out with ChastityBabes.com for years, and she is a qualified make-up artist as well! She does not live near, but when she comes over she always stays for a while, she even has her own chastity belt! Dominique has probably logged more hours in a chastity belt than any other girl I know! Today, she will be demonstrating my latest device: the Thumb Trap. Modelled after a design by the famous MSP, this device locks the thumbs to a pair of tapered cuffs for a very rigid metal bondage position! Check it out!