All updates for
October 2016
When cute young Vanessa was over from Finland to visit ChastityBabes.com, we just couldn't resist testing her flexibility. Those slender arms can go all the way together, and she can do a reverse prayer too! We just love fresh talent, and Vanessa is about as talented as they come. She did some metal elbow bondage tests, and an inescapable reverse prayer, all in her full chastity gear! That is very impressive for a young inexperienced girl like Vanessa! Don't miss this!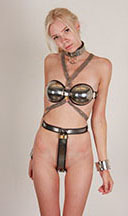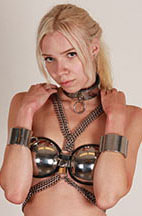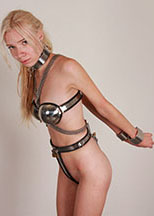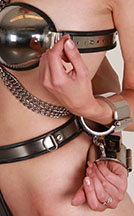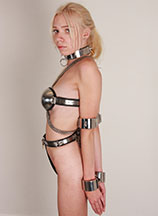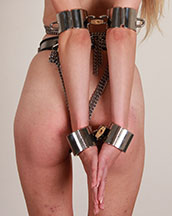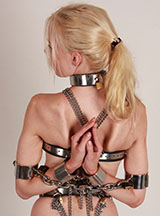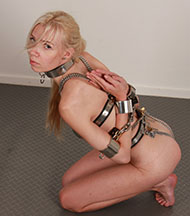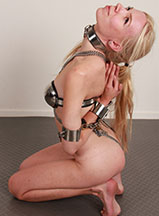 The legendary Katie Thornton is back! We just can't resist to lock her boobs in metal, but Katie does not really like the tight Boob Bands. So she starts tugging at the padlocks, trying to free her boobs. We can't have that! But wait… Steel Mitts are just the thing we need to stop her from tampering with the Boob Bands! And some chains to frogtie her so she looks like a cute pet on all fours with her locked boobs. Obviously Katie liked this even less, so we also had to gag her to stop her complaining. Perfect!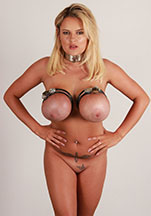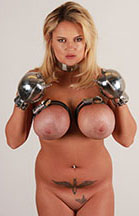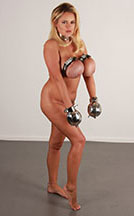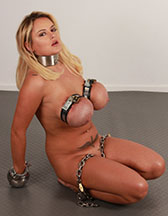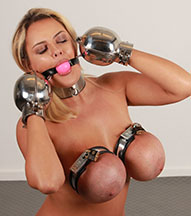 Fair skinned 18-year old Noa has been writing us for almost two years. All she ever wanted was to be in a bondage shoot as a slave girl. Her deepest desires had to wait, because she wasn't old enough. Now, finally an adult, Noa wasted no time and took a train to our studio! What a girl! She just wants to be a slave, feel the cold metal on her body, be nude and obedient. There's probably no one more submissive and eager than Noa! We locked her in a big heavy steel collar, chained to a post, and let her get familiar with the RigidSpreader. Noa tried to move around a little, but once she fell over, she couldn't get up again. She was stuck in metal bondage… just like she had always wanted!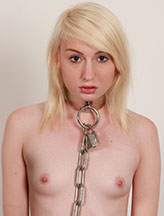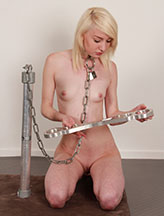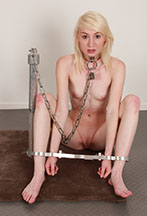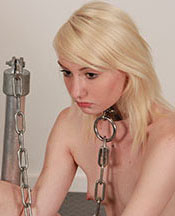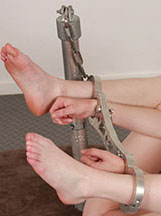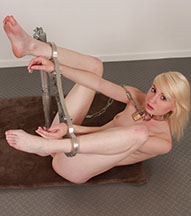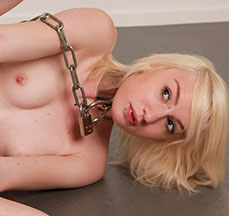 Beautiful girls in beautiful metal! We just love locking the world's most gorgeous girls in unique and heavy steel bondage designs. We haven't used the Posture Fiddle enough, not for all the work that went into it. It is a unique contraption and it's not easy to be locked into this piece of gear. It's almost impossible to move your arms, not to the side, and not up and down (because of the very tall collar). Jenni C finds out she is stuck in this device, but she can always run away. So we attach a pair of chains to her ankles and waist, making it very awkward for her to stand up. She is so beautiful when she gets frustrated!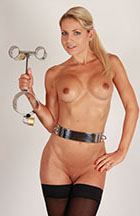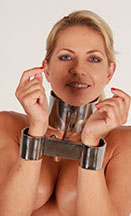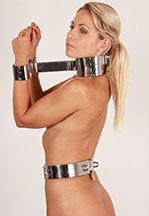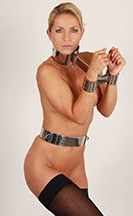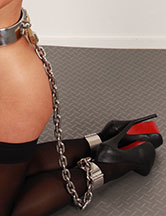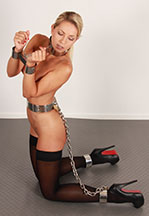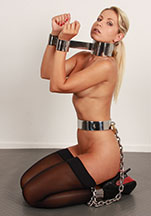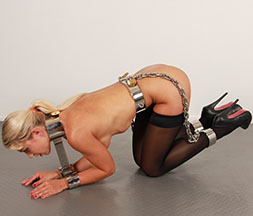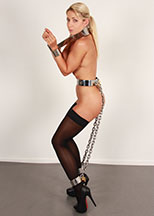 We have known Satin Bloom for a very long time. And we did some crazy things to her! But never something like this! We told her about our One Bar Prison: it is impossible for a girl to escape this device (if she wears high heels), but Satin did not believe us. Nor did she want to try it. After a few weeks of teasing her, telling her she was just afraid she couldn't escape, she finally had enough and wanted to prove to us she would easily escape this device. If she couldn't, she would have to put her dress back on and stay there for 30 more minutes. Guess what happened?