All updates featuring
Little Lanta
Me and Little Lanta wanted to film this cool trick (handstand drop into split on a dildo), but it turned out to be impossible. Then we decided to film little parts to see if we could make a cool edit to show the trick. Unfortunately, we ran out of time and we didn't film everything we needed. I have been looking at this footage for a while, but I don't think we have enough to make the trick work visually. However, I am sure there are some super experienced and creative editors out there who can use these pieces to make something amazing!
CONTEST: download the pieces of video in the zip and create your own version of Lanta's trick, then send it to me, the best edit will win a 180 DAY MEMBERSHIP to this website!! Non-members: email me to receive the pieces! Time to get creative!!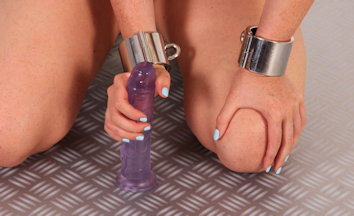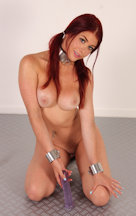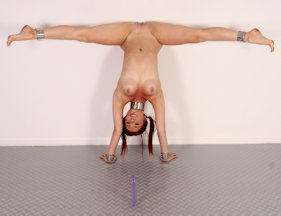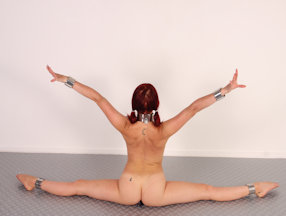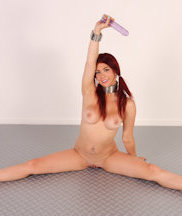 Little Lanta is the perfect bondage doll. Big eyes, doll face, and a body you can bend in ANY position you would like. Doesn't a perfect doll deserve a doll stand? Lanta is so cute and tiny, we didn't know if the large 3 ball dildo would even fit. But it went all the way in, it was really deep, all the way up to her belly button. Wearing ultra tall heels, there was no way Lanta could hop off the dildo, because she was already on her toes. We had to impale her quite deep though, because she is a contortionist, we were afraid she was going to do one of her tricks to escape. But it turns out our cute top gymnast was as stuck on the One Bar Prison as any other girl before her. Was she happy about it? Watch the video to find out!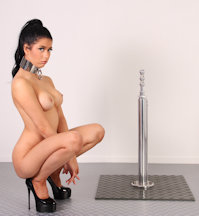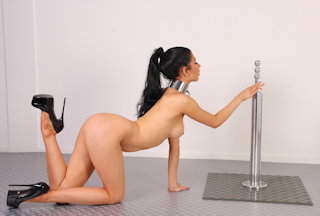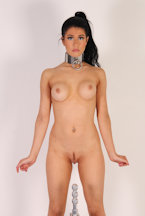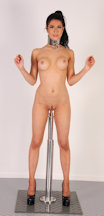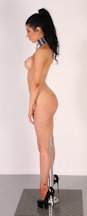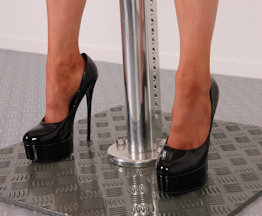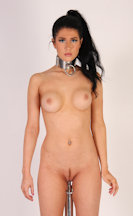 Tiny Little Lanta always seems to get herself stuck in the most impossible ways. Well, actually we like to help her get stuck, she is so flexible! Curious about the RigidSpreader, Little Lanta was soon locked in this device, rolling around on the floor. Until we secured these stocks to the floor. Now Little Lanta was completely helpless, exposed, and in a very interesting predicament. She couldn't wriggle around anymore now. It's a really awkward position to get stuck in! Don't miss this update, the poses and video are awesome!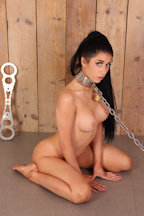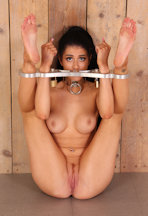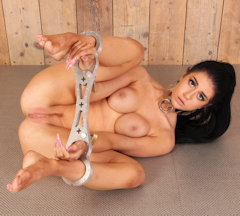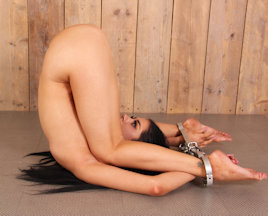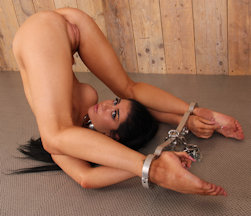 Little Lanta moves around way too much! She is full of energy, even with a collar, wrist cuffs, heavy steel waist belt, and a jewel butt plug, she keeps doing splits and silly things upside down. How do we stop her from moving? The Hogtie Frame seems like the best option. We cuff her wrists to her belt, then her elbows and ankles to the frame. To stop her head from moving, we add a harness muzzle gag and lock it to the frame as well. This is a hard position! Lanta couldn't move much anymore, and it was getting hard to even maintain after a few minutes. She is so tough!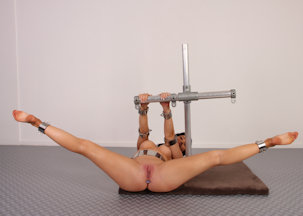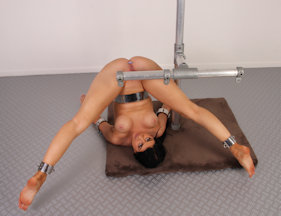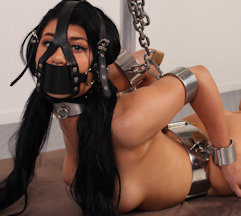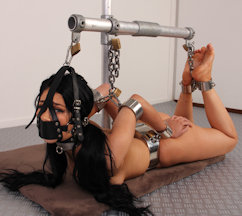 The famous Atlanta Moreno (Little Lanta) returns! She is a gymnast champion and that's just so much fun for us! She is the perfect toy for our metal bondage experiments: bendy, flexible, and super submissive. We can literally do anything with Little Lanta! We had this idea of locking two ankle cuffs to the sides of the RigidStock TL, so Atlanta would be stuck in her well-known V-position. Neck, wrists, and ankles all in one line! No other model has ever been able to do this! Little Lanta was completely helpless and very vulnerable. We even stacked her against the wall in this position: easy storage for gymnasts slave girls!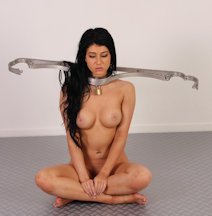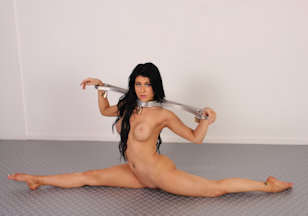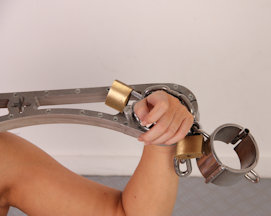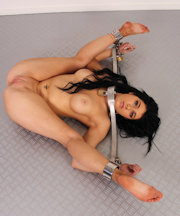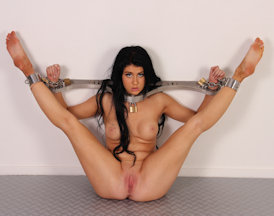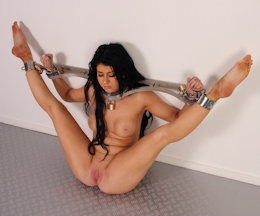 Little Lanta is back for more bondage! This time we are going to test her flexibility again with our latest creation, the caterpillar stretch! Her wrists and ankles will be locked to the floor, but there is a metal contraption in the middle that will fold her in a very hard position with her ass up in the air. Because of her flexibility, Little Lanta (Atlanta Moreno) can still be stretched out, boobs on the floor, in this super vulnerable position. Not easy, but a lot of fun to watch this beautiful girl completely stuck in this enticing pose!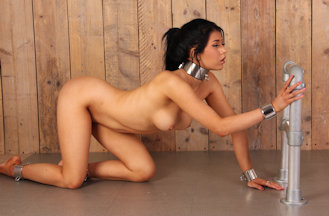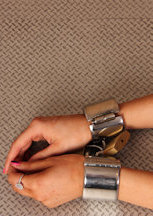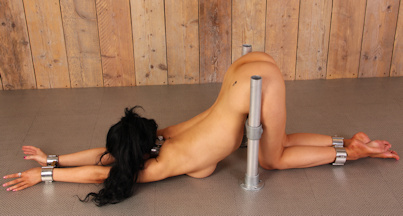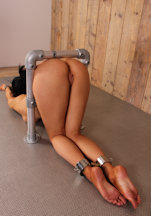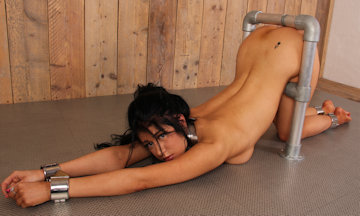 Famous gymnast babe Atlanta Morena is here for some metal bondage! Her extreme flexibility is so much fun to play with! We can lock her in positions that seem impossible, but Little Lanta can do them with ease. We chain her to the wall by her wrists and ankles, leaving her very vulnerable and wide open for some magic wand fun! There is absolutely nothing she can do about it, she is very helpless! Little Lanta never did any bondage shoots before, but after this one, she immediately asked when she could come back! We would love to play with her flexibility again, there is so much we can do with/to her! Enjoy this update!