All updates featuring
Ivy Red
Cute submissive Ivy Red is going to hate me, but she is going to do the FoToRo padlock challenge today! Locked in steel with her hands behind her back, Ivy is drooling heavily already in her massive 2 inch ballgag. Her challenge? To move 4 padlocks, increasing in size and weight, to the other side of the room, using ONLY her nipples! This is going to hurt! Especially because Ivy is probably going to drop one or two of them. Don't miss this video of Ivy Red suffering and drooling!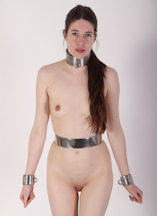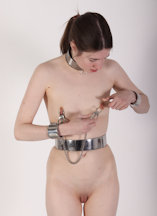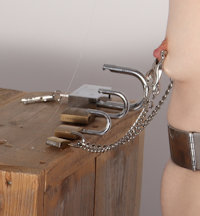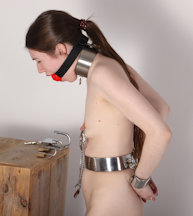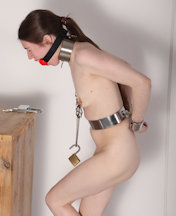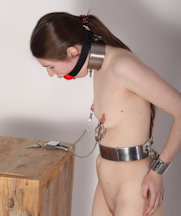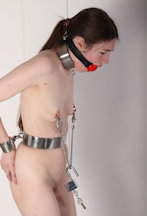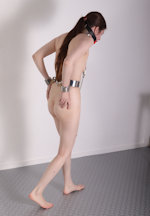 Pure and delicate Ivy Red is such a stunning beauty. She is almost fragile, so tender and elegant. That's why I wanted to lock her into a super heavy and tall steel collar, and attach her with a HUGE padlock to a 12 kilogram chain that is bolted to the floor. Ivy wouldn't even be able to lift the entire chain. It is such a nice contrast between the vulnerable grace of Ivy and the cold ultra heavy steel on her neck. I just love overdoing things! Enjoy this wonderful picture set and video! Ivy Red is a local girl, available for custom shoots!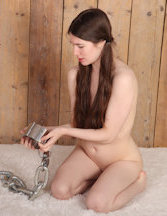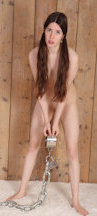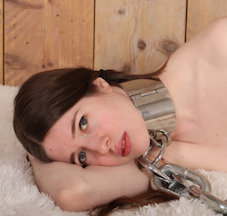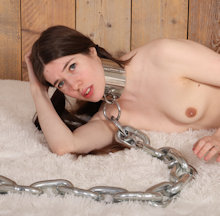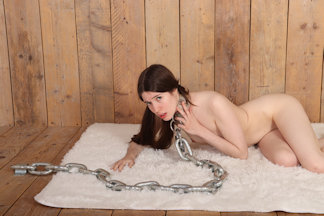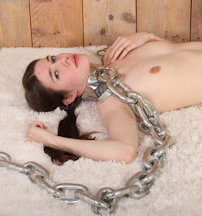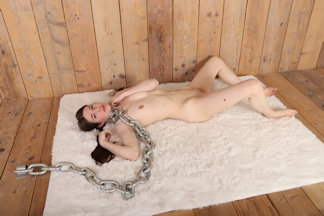 The gorgeous Ivy Red is back! This delicate girl looks a lot more innocent than she really is. Ivy is very kinky! She loves struggling in bondage, even though she is not very strong. But struggling in metal is a new challenge for her, and it can be very hard. Ivy will have to remove her nipple clamps AND get out of the Wheel of Steel to complete the challenge. It's so much fun to see her work hard, straining her elegant body against the cold steel.
Ivy Red is available for custom videos!!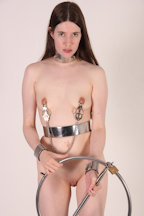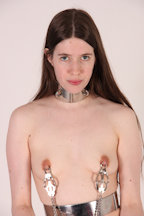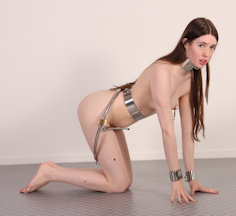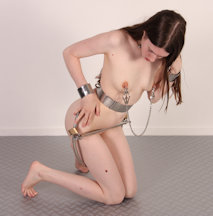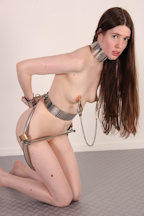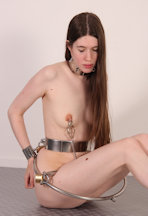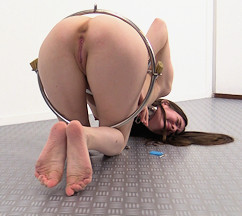 Just wow! I am so proud to present my new resident model Ivy, she is simply stunning! I think she looks like Arwen, I hope you will see what I mean. This gave me an idea, Arwen on a One Bar Prison, isn't that just the ultimate cosplay? Ivy looks like a figurine, a movie merchandise doll on a stand! This beautiful pale skinned elf is impaled very deep with the sturdy One Bar Prison. Standing there in heels, there was definitely no way for her to escape. I wanted to keep her forever, this Arwen doll would look great in any movie collector's living room!! Check out the video and the gorgeous picture set! One Bar to rule them all!