All updates featuring
Jenny
We received an email from a fan / photographer who has always been crazy about our update MB060 – Jenny having fun in our RigidSpreader. He asked if it would be possible to shoot with Jenny and the RigidSpreader, as a tribute to the past! Sure, we still have Jenny somewhere in our basements after more than 5 years… Seriously though, we managed to track her down, she still looks good and she was still interested! A little older, Jenny found herself in the good old RigidSpreader again (and a huge posture collar). Aah good old times! If you are a photographer who wants to recreate any of our sets with our models, please let us know!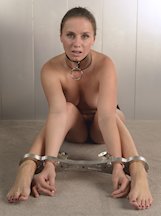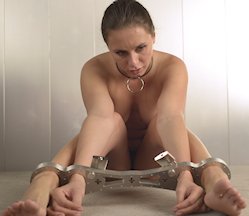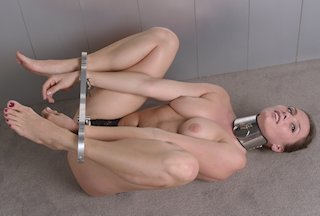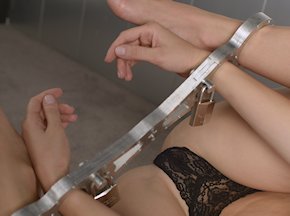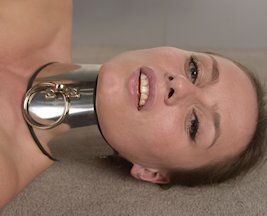 Here at MetalBondage.com, members can request anything they would like to see. We love receiving suggestions for bondage positions and equipment! But members can also write us which models should definitely return for more heavy bondage! Jenny is one of the most requested slave girls. She is looks incredible in metal bondage, and she is curious and playful. If there's anyone who can escape the RigidStock, it would be Jenny. Check out this week's video, where Jenny get's locked into this incredible device, and we tease her a little with the keys. Then see her make a serious attempt at escaping this rigid contraption. Watching a girl work hard in metal bondage gear, we love it!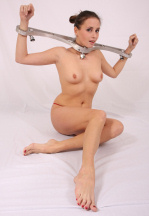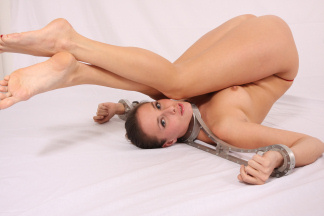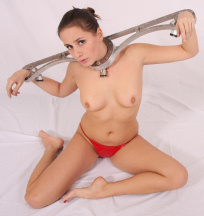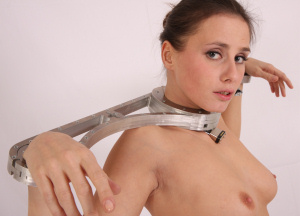 Jenny is still not serious about being a MetalBondage pet slave, she loves fooling around, no matter what we do to her. Oh well, as long as she is not escaping, we don't care. When we showed Jenny our RigidSpreader she immediately grabbed it and wanted to try it out. Don't you just love her enthusiasm? We took the opportunity to try out a new RigidSpreader position: Jenny's arms go under her knees and then into the spreader. This makes her bend over even more :-) For the video, we filmed Jenny lying on her back, unable to get upright, playing with the RigidSpreader. She really seemed to be enjoying this one!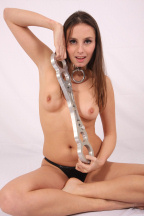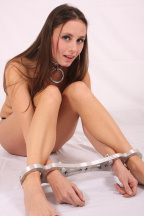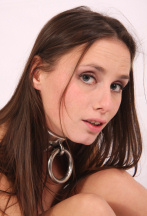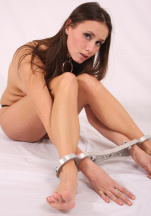 Our pet slave Jenny looks so good in her tight metal collar, wrist cuffs, and ankle cuffs. Let's add a heavy chain to take away some of her freedom and make her feel more like a slave girl. We lock the chain to her collar and to her ankles, but we make it very short so she can not stretch her legs. Her wrists are cuffed to the chain as well, and all Jenny can do is curl up, trying to get comfortable with this new experience. Well, after she thoroughly tests her restraints of course… why is it that these girls always think they can break metal with their bare hands?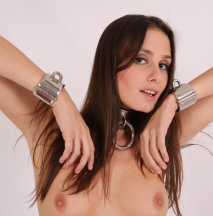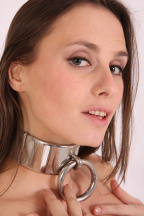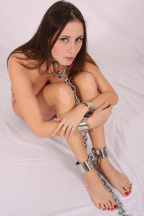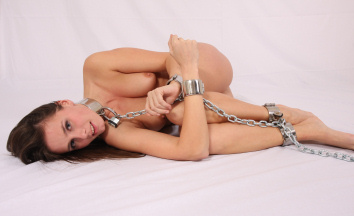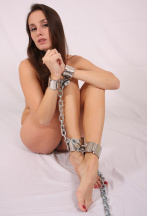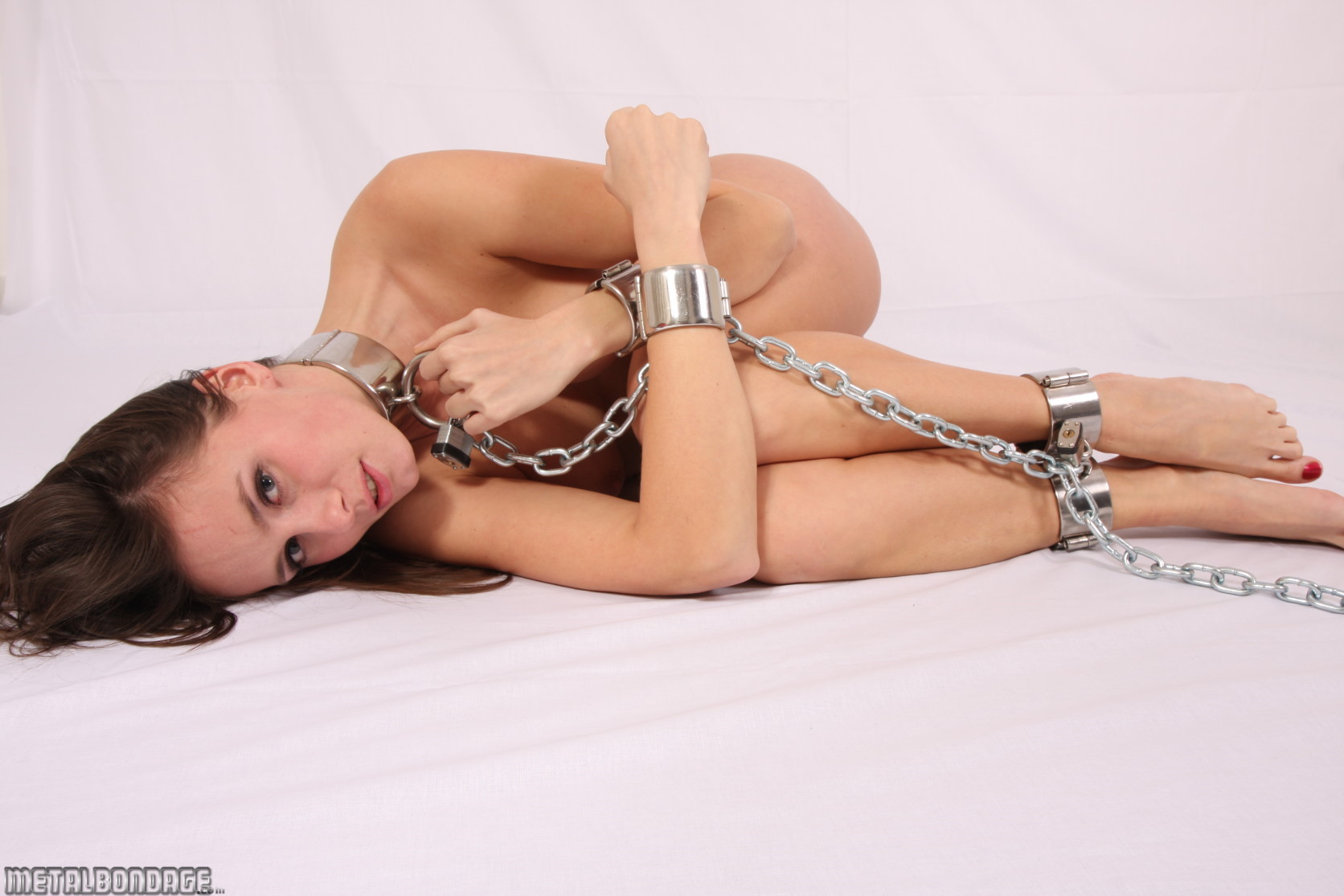 We just had to design our own stocks! After all, we are MetalBondage.com! Our own stocks should be heavy, tight, visually stunning, and shiny! But most importantly, they should be inescapable. Since we don't fit into this item ourselves we had to find a small and cute model to find out if this thing really works. So we invited Jenny, she was so much fun last time! Jenny will try to escape our new design, will she succeed?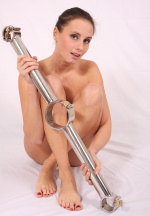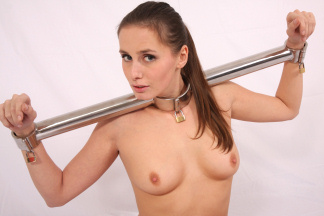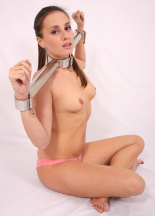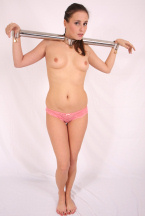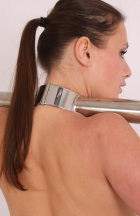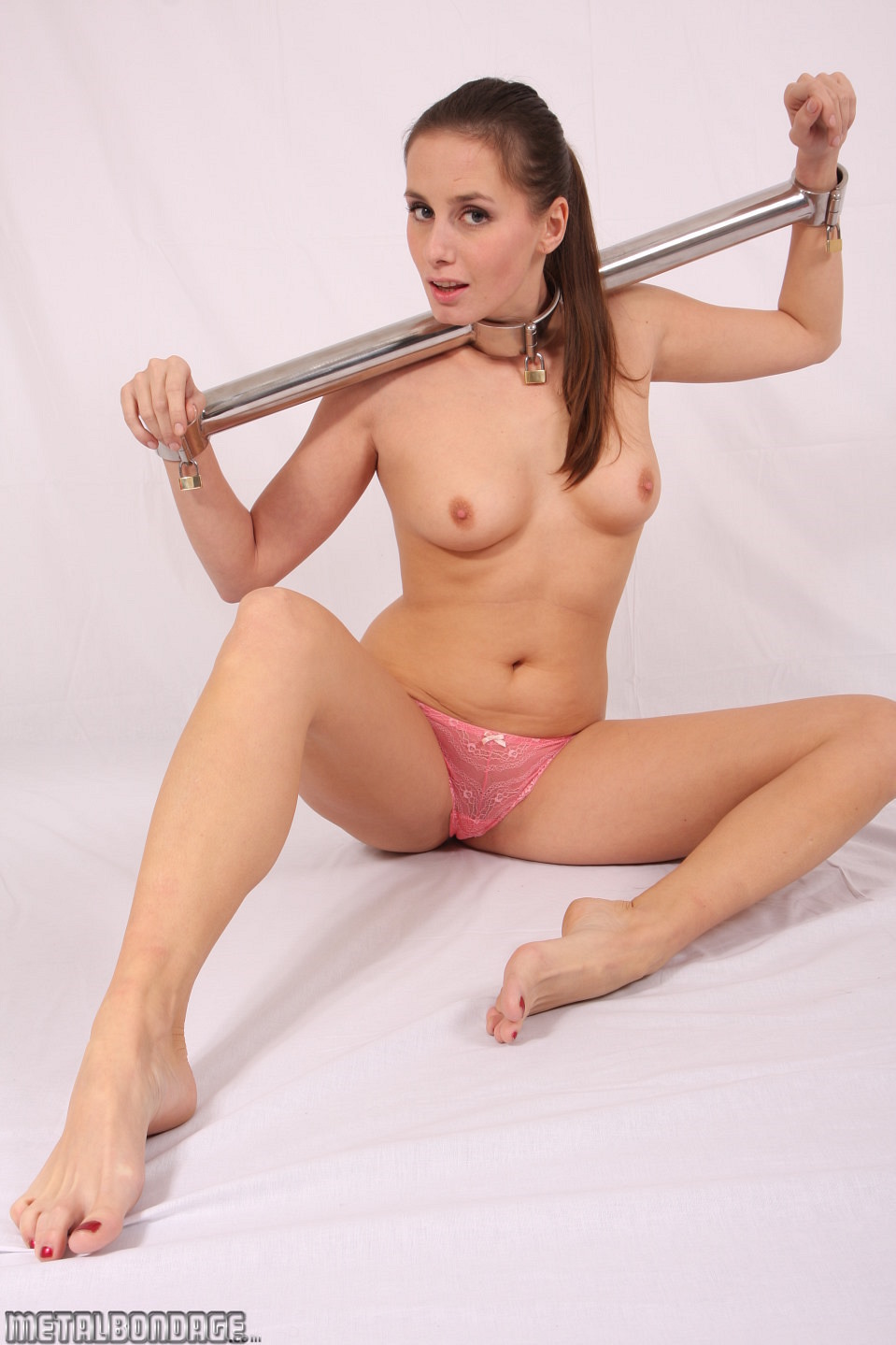 2010 will bring lots of new models to MetalBondage.com, we are sure of that! But many girls are a little afraid of posing topless in metal bondage gear. So we usually take it easy the first time. Jenny had never done any bondage or seen anything like a RigidFiddle before.She had great fun posing and trying to escape, even though the fiddle was very tight on her, hurting her wrists during her struggles! Jenny definitely will be back, so next time we will make things a little harder for her. Members can always email us suggestions… what shall we do with Jenny next time?