All updates featuring
Vibrator
Marina Gold is a brand new MetalBondage.com model! She is a tiny fun girl, always up for a challenge. I gave her a Lush vibrator to insert and she was super excited about that! She already knew this little device is very powerful and a lot of fun for girls. Soon she was also locked in a RigidSpreader, which was fine at first. Marina had a lot of fun rolling around in the rigid metal restraints, but when I turned up the power of the Lush vibrator, she realized there was nothing she could do to stop the vibrations. Now the real fun started!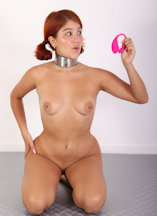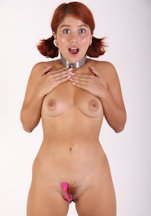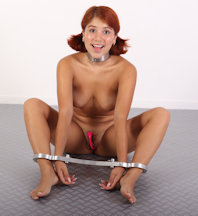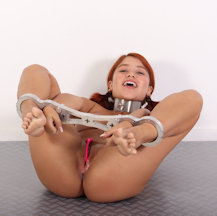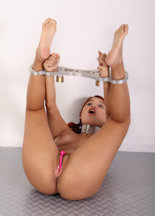 The One Bar Prison is hard enough as an endurance challenge. Standing impaled in high heels requires a lot of balance. If the dildo on the One Bar Prison is replaced with a steel vibrator, all bets are off! Will Lina Joy be able to orgasm standing up? She is very eager to grab the controls and turn up the speed. But it's too easy when the girl can regulate the speed. I handcuffed her hands behind her and took the controls. Lina Joy did so well! She has very strong legs!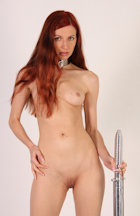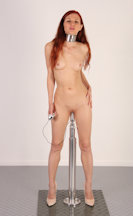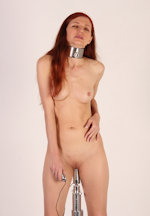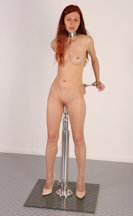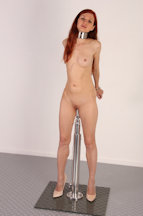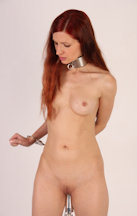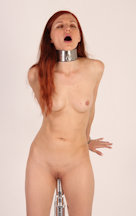 Lara Tinelli is back! This girl loves toys a LOT! We plugged her with a jewel buttplug and gave her a bullet vibrator to play with. Lara was super excited, this little bullet is extremely powerful. She wanted to play with the controls for a while, but we just locked her to the metal frame with her arms and legs in the air. Now Lara was powerless to stop us from playing around with the speed settings. We teased her for a while, but when we set the speed to the highest setting, Lara exploded! She came so hard, her buttplug flew out, and she squirted all over the studio! Wow, we have never witnessed such an intense metal bondage orgasm!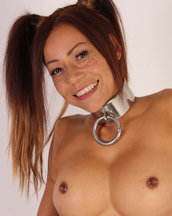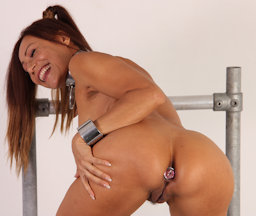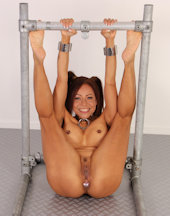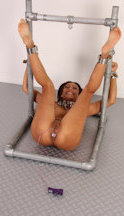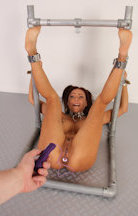 Remember the One Bar Vibrator? We used it with Darina Nikitina and Katerina Hartlova. This big metal toy can be mounted on our One Bar Prison to make the experience more challenging. Very challenging even, do you know how hard it is to keep standing when you are vibrated at high speed from the inside? Charlie Ten knows she needs to keep standing in her high heels, but her knees buckle from the buzzing sensations. Will she be able to do it? And what will she do when she gets her hands on the controls? Will she turn it off or turn it up!?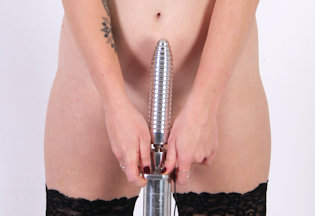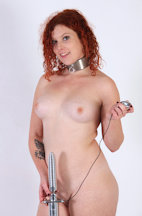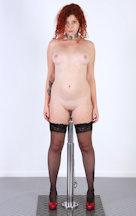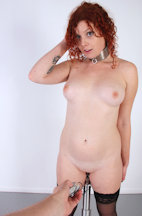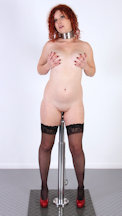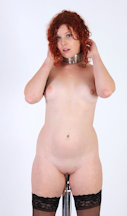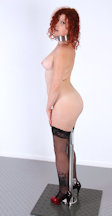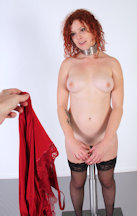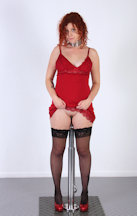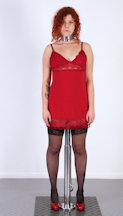 Giant boobs and a One Bar Prison. Katerina is back and she will be impaled today! At first, she was very playful and she thought it was funny. But once she was stuck on the One Bar Prison, she found out she couldn't escape because she was wearing high heels. She couldn't take off the heels either, that would be very unwise and painful. She had to admit she was completely stuck. We wanted to keep her impaled for a while, so we kindly pointed out that the dildo was actually a vibrator. We gave her the remote to play with, so she wouldn't get bored standing there. It's a beautiful sight, Katerina knew we were not going to let her go for a while… dont miss this!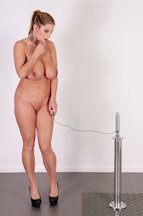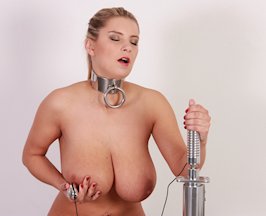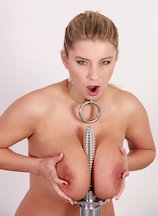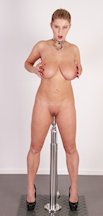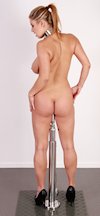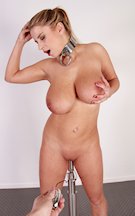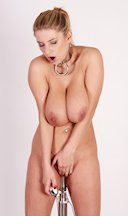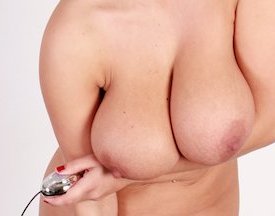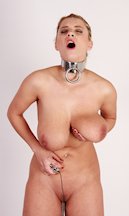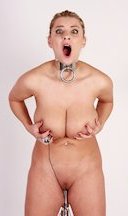 We proudly present (after many requests): the One Bar Prison with vibrator attachment! Now… a little warning here: don't try this at home! Using a strong vibrator on an impaled girl in high heels is not very safe! But that said, we are still going to show it to you, as so many people requested this and our model Darina is a real pro who can handle some stimulation without falling over. It is the ultimate simple bondage: a One Bar Prison and high heels. Girls can not escape from that. They just have to stand there until someone helps them, it can get a bit boring and frustrating. But at least now Darina has something to play with! She can just about grab the wire of the control unit and try all the different vibrator settings and modes. Darina had lots of fun!