All updates featuring
Christina
Our submissive pet slave Christina is back! She is in a chastity belt, heavy collar, wrist cuffs, and ankle cuffs. A five point restraint system is assembled to keep her in a nice sitting position. This device is very heavy, but Christina doesn't complain… she never does. For the video, we put Christina in a doggy style position, securing her collar, wrists, and ankles in a very rigid way. It will be nice to watch her cope with this. Sit back and enjoy… a classic beauty in steel!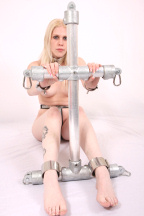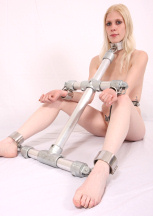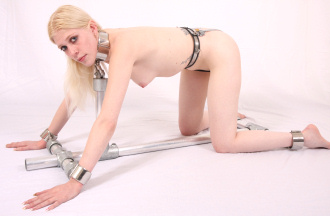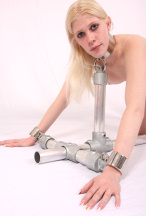 Christina's bondage in this update is much harder than it looks. In the first position her wrists are attached to her belt using our custom spreader bars. These only move up and down (not side to side), but they are so long Christina can't lift or lower her arms. Her upper body is completely immobile. No padlocks are used in this update, everything is screwed onto our paleskinned damsel. But when it's time for her hogtie she is really screwed! With those rigid bars crossed, there is absolutely nothing Christina can do. A very beautiful sight… and a somewhat hopeless video…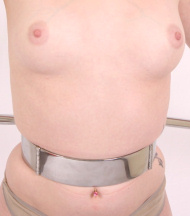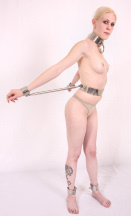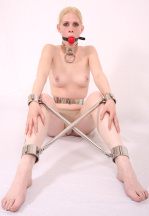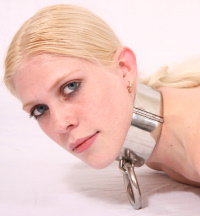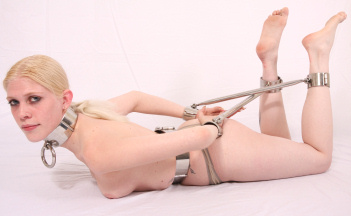 Let's see… a chastity belt, metal posture collar, 15 pairs of handcuffs, 1 pair of elbow cuffs, 1 pair of thumbcuffs, and 6 pairs of ankle cuffs. That ought to slow Christina down a bit. She has troubles even lifting her arms. With all of this metal locked on to her, Christina is now starting to understand what we mean by 'metal bondage'. We finish decorating her with our latest diabolical item: the unique metal 'tape' gag!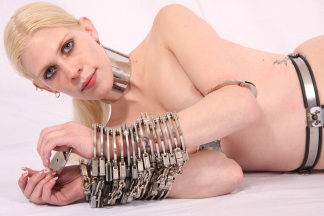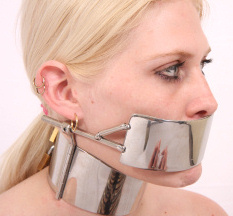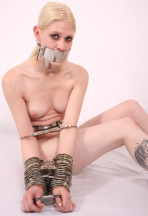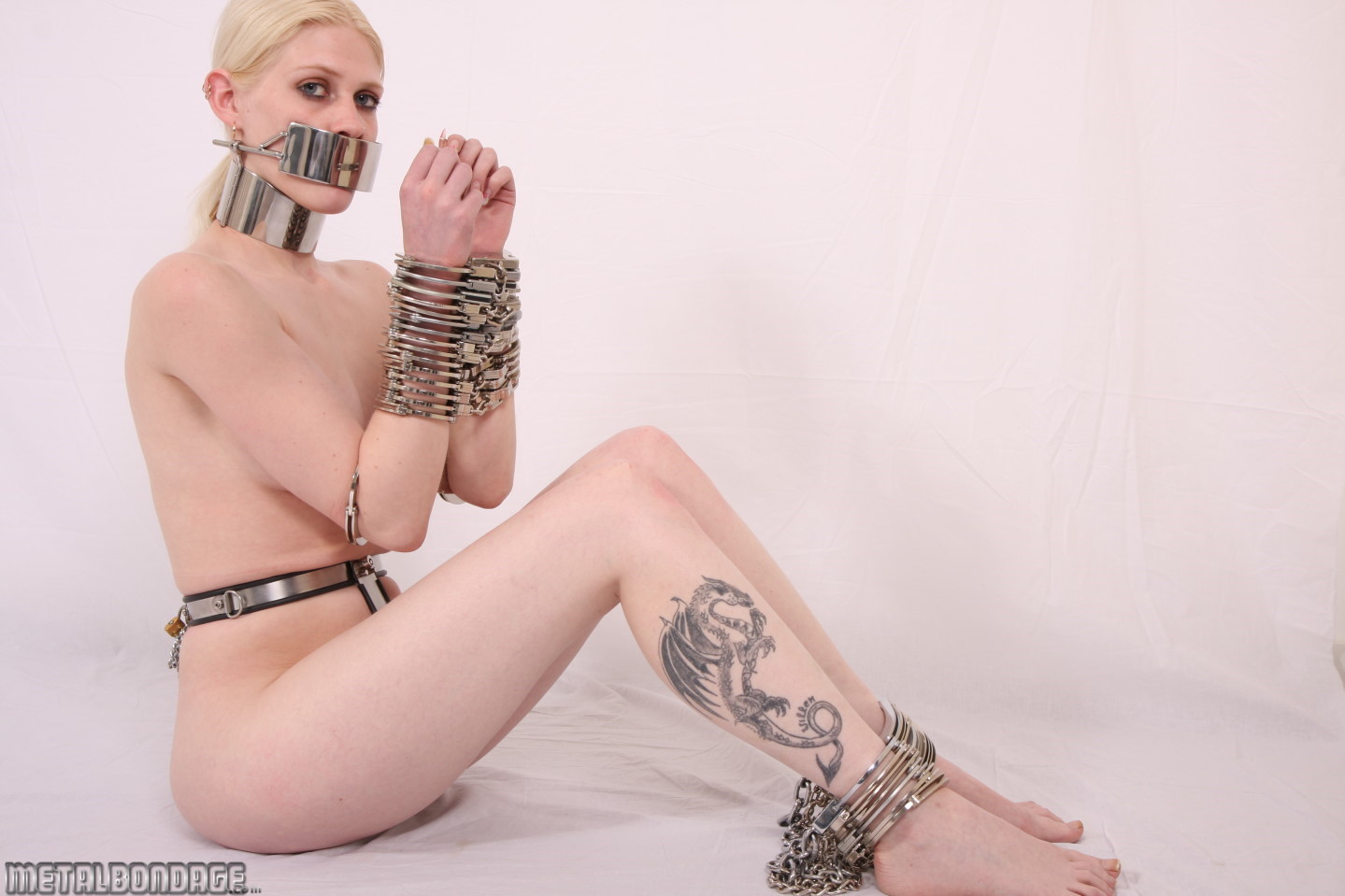 Meanwhile, we have fitted our gorgeous pale skinned pet slave Christina with a chastity belt. She looks stunning! Let's give her a little assignment, like escaping from a RigidFiddle model 'oo'. Amazingly, Christina takes this challenge very serious, she keeps trying and trying. She is beautiful to watch, gracefully and slowly figuring out her predicament. Next time we will take things a little further!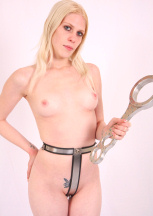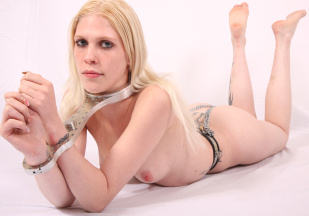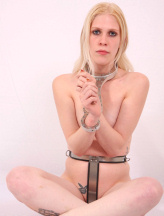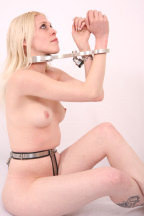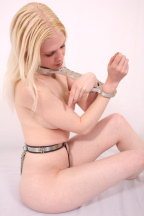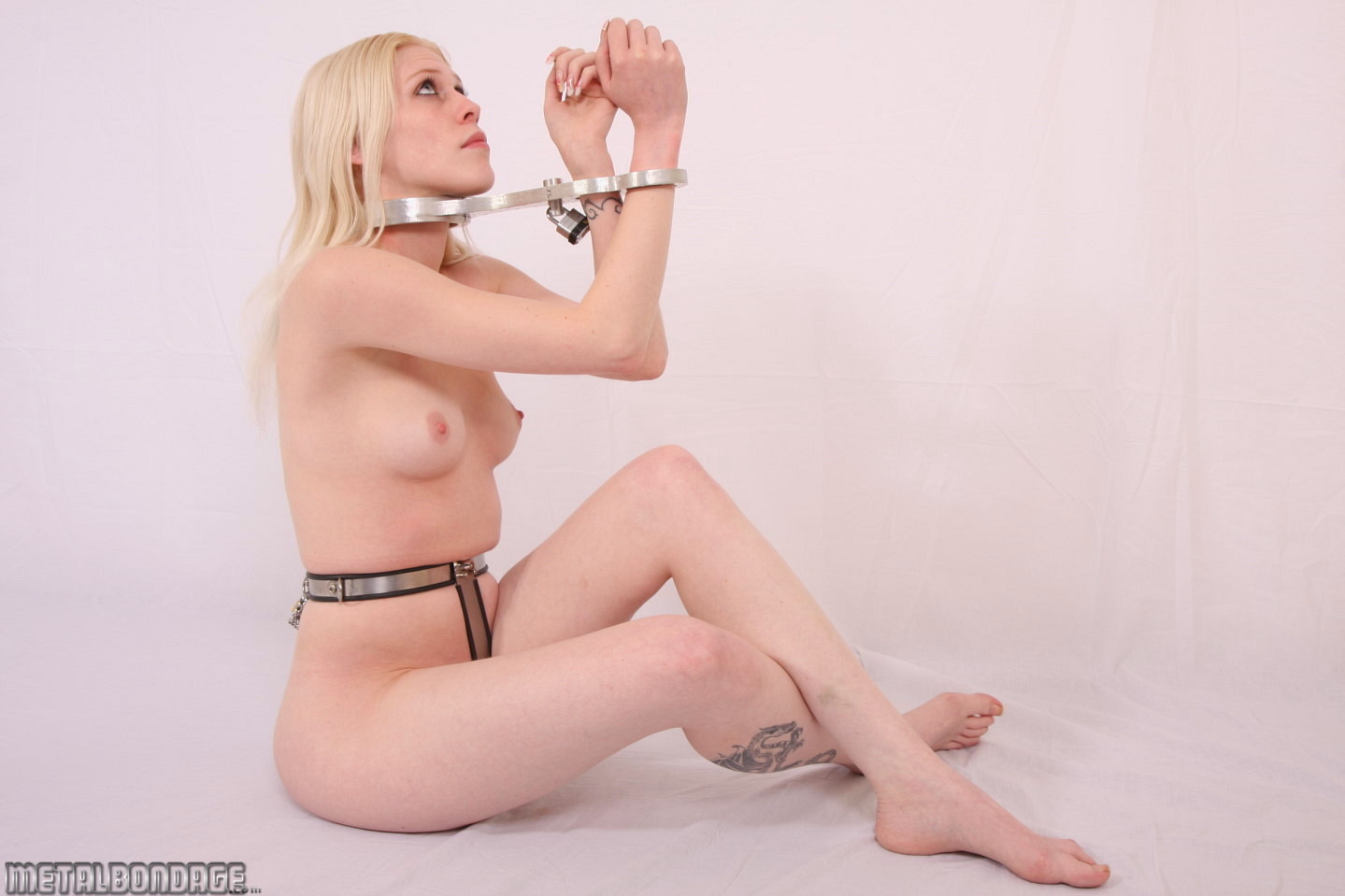 Sweet blonde Christina is our newest pet slave girl. We have to take it easy on her, as she is a little shy and nervous. Locking her into cold steel transforms Christina into a silent and obedient girl. She spends ages studying her new jewelry, as if trying to work out if any escape is possible. Next time we will continue her training and step it up a notch, but for now: enjoy pure beauty in steel!!