All updates featuring
Crystl
Remember Crystl and Lynn, two gorgeous lovers / dancers / models? They are back! Locked in their chastity belts, these graceful girls will lock on FIVE pairs of neck cuffs today. This is a lot bigger challenge than you might think, since Crystl has had some very bad experiences in the past that are triggered by anything that goes around her neck. We would not advise anyone to try this but Lynn wants to help her terrified girlfriend through this. So they are going to try it anyway. They have each other for comfort, it is beautiful and very intimate to watch!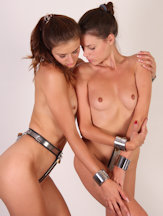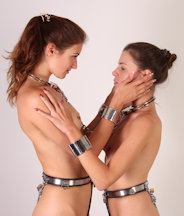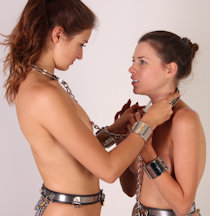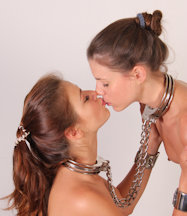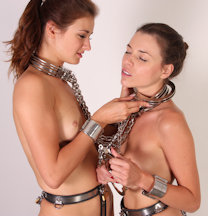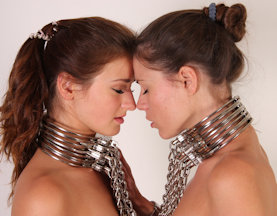 Super flexible ballet dancer Crystl was locked in steel on this site in 2016. She was a bit hesitant to use her flexible skills for fetish photography, but she seemed to like the extreme bondage position we put her in. Locked in a full split, don't try that at home! When Crystl was back at ChastityBabes.com doing a little deal over there, we used that time to get her back in metal bondage (of course). Crystl is awesome! And she was with her very pretty girlfriend Lynn, who was also locked in a chastity belt. Two gorgeous lovers in chastity! We told Lynn to lock her awesome ballet girlfriend in an extreme spreader bar split again. They are so sensual and romantic together, don't miss this update!!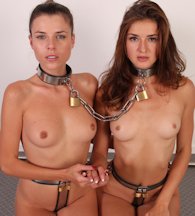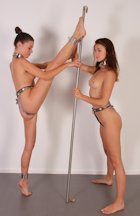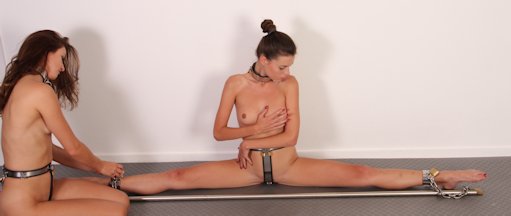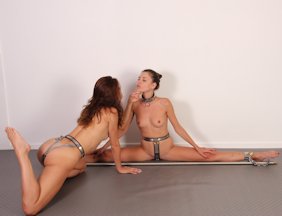 Meet Crystl! She is just pure awesomeness. A beautiful ballet dancer willing to try out some hard metal bondage! Locked in a chastity belt for her first shoot, Crystl is just waiting what will happen to her. Perfect posture, trained shoulders, tiny waist and neck. Her body is just perfection, and wait until you see what she can do with it! She can do a full split, the straightest you have ever seen, and the chastity belt does not even bother her! Crystl can literally sit like this for hours. Which gave us the idea of locking her into this position. Leaving her arms free, there is nothing she can do to escape, the two pipes keep her legs in a perfect split and she is stuck in the most incredible pose ever! Don't miss this one!