All updates featuring
Kayla Louise
Don't you just love it when models return after a few years! They just can not resist! Kayla Louise is even more beautiful than before and getting her nude and in steel is always a good thing! We have a brand new device for her: a RigidFiddle model '8' in a smooth steel finish! It may look familiar, but if you look closely, you can see it is a new fiddle, made entirely out of solid steel. Don't be fooled by the sleeker look, it is actually more than twice as heavy as a regular RigidFiddle (which are made from aluminum). Kayla is also locked in a waist belt, connected to her ankle cuffs, so she can not stand up (not really anyway). Great to have her back!!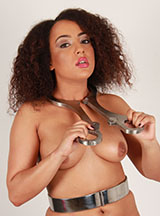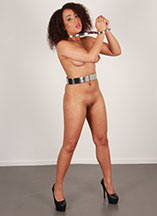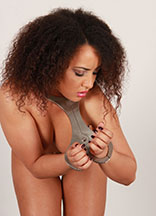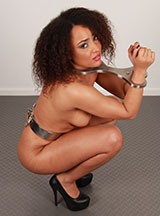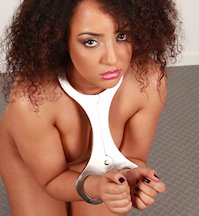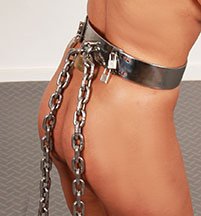 This tiny curvy bombshell from the UK is perfect for our gear! Kayla Louise probably doesn't agree, but we are still training her, so we will ignore her protests for now. In this update, you will see her go through the stages of getting used to heavy metal bondage gear. All of the equipment that is locked onto her is very heavy, don't be mistaken! Classic coverage of all six slave girl attachment points with locking steel that weighs quit a few kilos! Waist, neck, wrists and ankles! Kayla is protesting, denying, trying to escape, and finally settling into her predicament. It was an educational afternoon for all of us!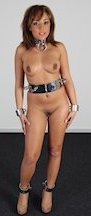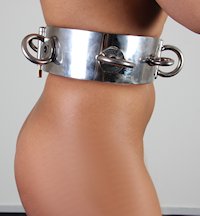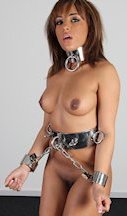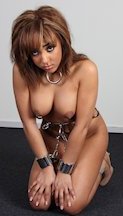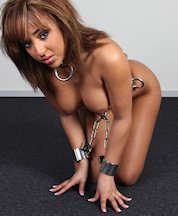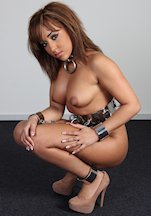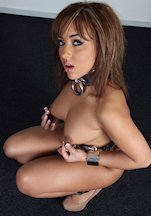 Petite UK girl Kayla Louise was looking for a photo shoot, so we invited her over and gave her an experience she won't forget very easily! She did some bondage work before, but never did she see a device like our Iron Crown collar. It is so simple in its design, we just had to shoot Kayla completely naked to emphasize the helplessness of this device. Her hands are pinned in lady size manacles perched on little bars attached to her collar. Everything locks with padlocks, so there is no chance of escaping, and especially no chance of defending any private parts. Watch Kayla's hot body wriggle around in metal bondage, you'll like it!